Raspberry Green Tea Lemonade
Tea experts will tell you that green teas are the healthiest beverage on the planet. Loaded with antioxidants and nutrients that have powerful effects on the body. Attributes include improved brain function, fat loss, making your skin healthier, and lowering your risk for cancers.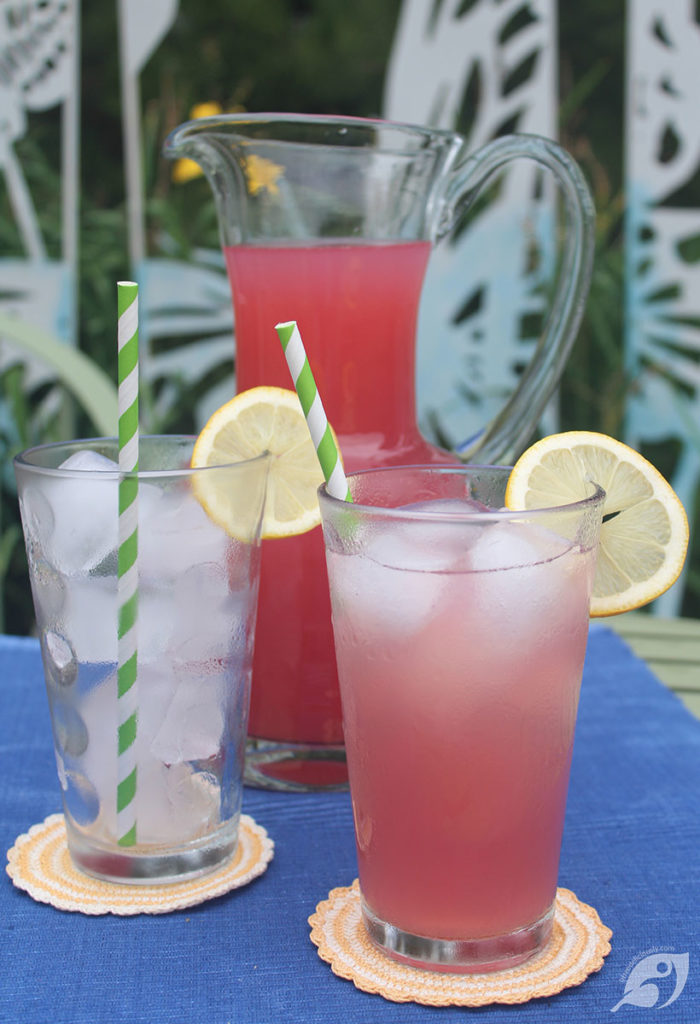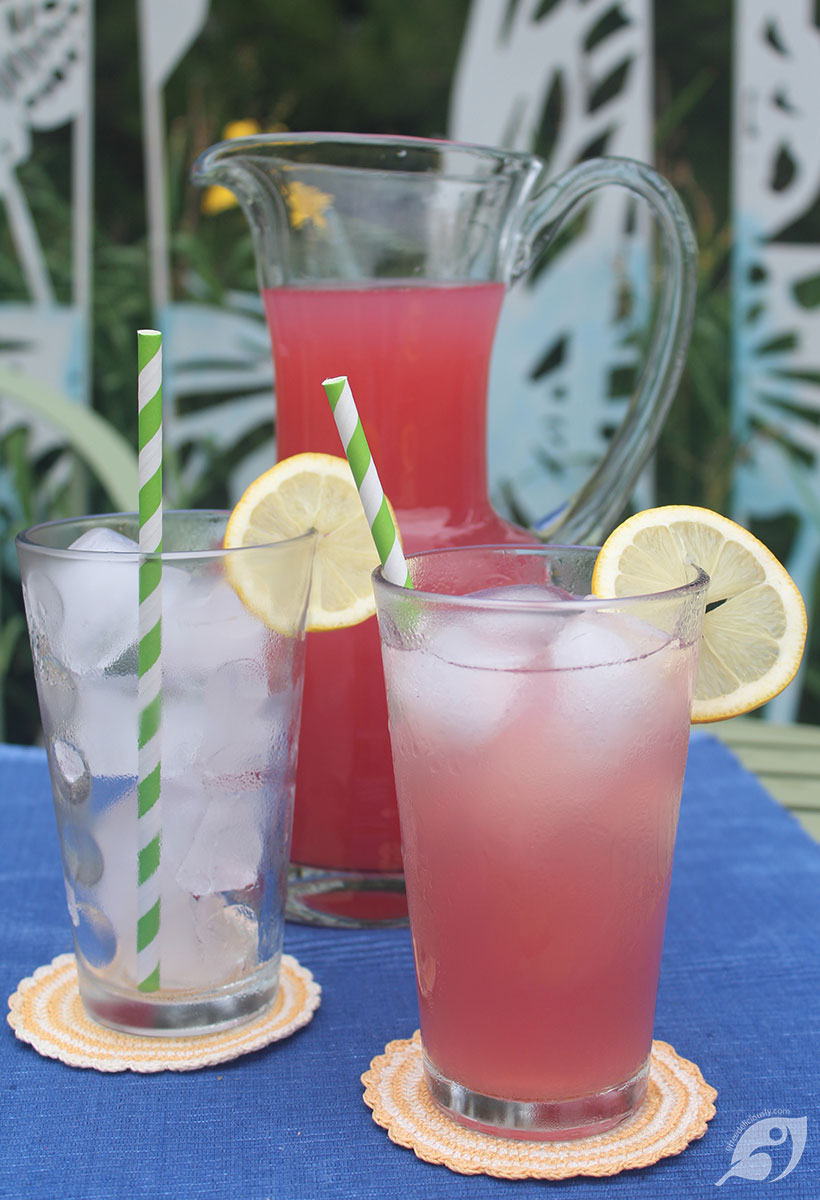 I love drinking teas, pretty much all types of teas, and I try to drink them regularly. I think drinking tea calms me, and who couldn't use a little calming now and then, but that's beside my point here. At the top of my list of favorite teas to drink are green teas. You will read just about everywhere that green tea is so good for you that it's even got researchers raving about its benefits.
The reason for this is the catechin content in the tea. What are catechins? Catechins are water-soluble polyphenols extracted from the leaves into the water, which are then consumed. In a word, they are a specific kind of antioxidant called flavonoids that protect and may even prevent cell damage. Green tea is not processed as much as other teas before it's poured into your cup, so therefore it's rich in catechins.
Of course, no one food, or drink, in this case, can protect you from disease. Your total health is wrapped up in your lifestyle, and your genes have a lot to do with it too. So even if you were to drink green tea from sun up to sun down every day, you would still need to take care of yourself in other ways, like being active, eating a healthy diet, and not smoking.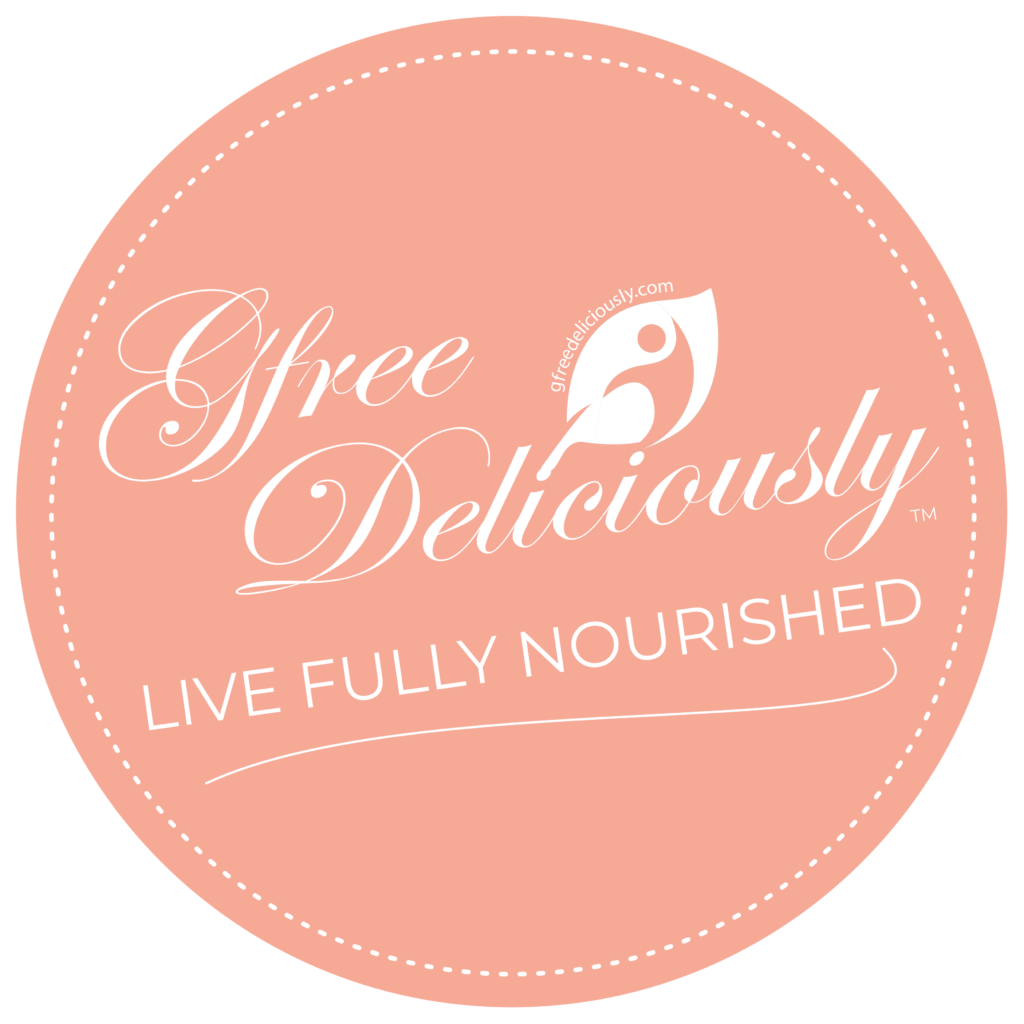 GET RECIPES • RESOURCES • +eNEWS UPDATES & MORE STRAIGHT TO YOUR INBOX !
Simple and delicious gluten-free recipes, family-friendly meal ideas, healthy cooking, encouragement, and easy-to-implement lifestyle strategies to live fully nourished… Only from GfreeDeliciously!
Improved blood flow and boosting heart health
Lowering cholesterol
Fighting depression
Improving brain function and health as you age
Burning fat and improving physical performance resulting in weight loss
Lowering the risk of some types of cancer
Improving dental health and risk of infection
Lowering your risk of Type 2 Diabetes
Improving overall health
Living Longer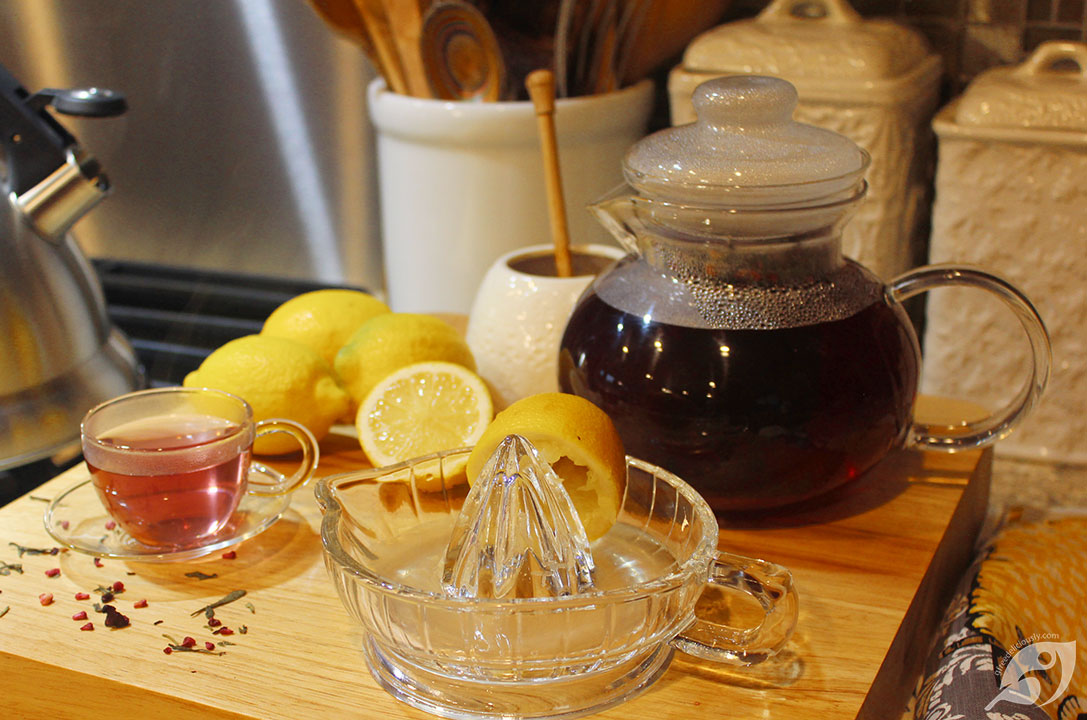 So, how much should you drink? The jury is still out on determining just how many cups are necessary to achieve maximum health benefits.
For me, I figure a cup now and then can't do any harm – especially when it tastes this good made into Raspberry Green Tea Lemonade.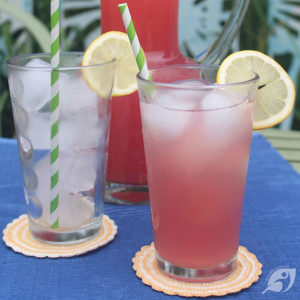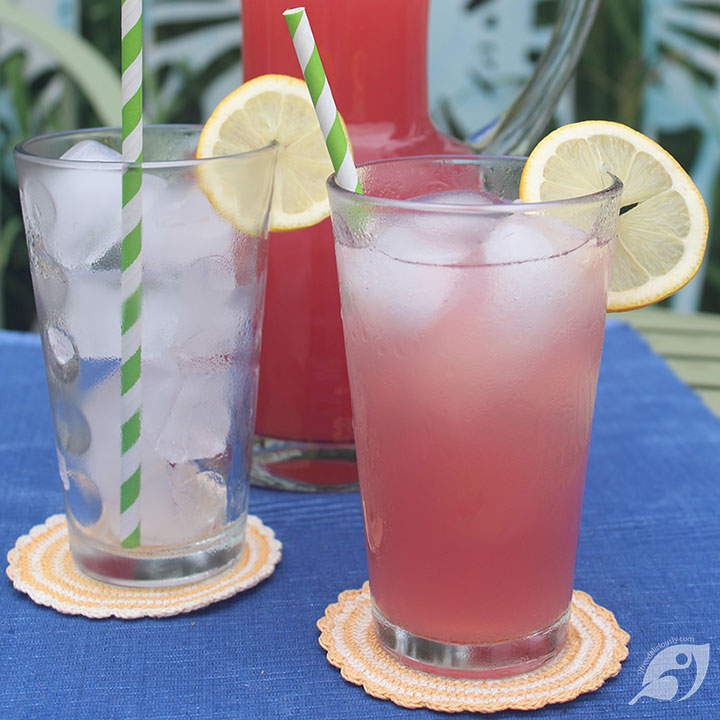 Raspberry Green Tea Lemonade
A tea that offers a sweet and almost jam-like essence that is delicious either hot or cold. Fresh lemon juice transforms it into lemonade, adding an extra vibrant taste to the fruity flavor!
EQUIPMENT
1 Gallon Pitcher

Kettle, pan or microwave for boiling water
Add ingredients to your Private Shopping List before ordering online.
Quick Add Ingredients to Shopping List
INSTRUCTIONS
Steep loose-leaf tea in 180ºF boiling water for 8-10 minutes.

While the tea is steeping, juice the lemons.

Strain the tea. Add the sweetener of your choice (honey or maple syrup) while the tea is still hot to dissolve.

Add the lemon juice, and stir.

To serve, use equal amounts of tea and cold water. Pour over ice. Enjoy!
KITCHEN NOTES
*Although you certainly could blend the loose-leaf tea ingredients yourself, and heaven knows there are many online recipes to guide you in making one, for convenience sake, I turn to my favorite online loose leaf tea supplier Adagio Teas or I'll visit my communities local tea house to purchase Raspberry Green Tea blend.
I've also made this tea and lemon blend using other flavors of loose-leaf teas. Don't be afraid to experiment with your favorite flavor blends.
I prefer to use glass pitchers for serving beverages, especially when I know that I will be adding hot liquids in the prep. In this recipe, a glass pitcher works well for adding the honey to the hot tea to dissolve it before adding in the lemon and cold water.
Nutrition
Calories:
69
kcal
Carbohydrates:
17.4
g
Protein:
2.9
g
Fat:
0.4
g
Saturated Fat:
0.2
g
Polyunsaturated Fat:
0
g
Monounsaturated Fat:
0.1
g
Trans Fat:
0
g
Cholesterol:
2.4
mg
Sodium:
79.8
mg
Potassium:
292.6
mg
Fiber:
1.1
g
Sugar:
13.4
g
Vitamin A:
21.9
IU
Vitamin C:
18.4
mg
Calcium:
161.2
mg
Iron:
0.9
mg
(Nutritional values are an approximation. Actual nutritional values may vary due to preparation techniques, variations related to suppliers, regional and seasonal differences, or rounding.)
Copyright © 2017-2023 Kymberley Pekrul | GfreeDeliciously | gfreedeliciously.com | All content and photographs are copyright protected. The sharing of this recipe is both encouraged and appreciated. However, copying and/or pasting full recipes to any social media is strictly prohibited. Please read my Photo Use Policy for detailed guidelines and further clarification.