Gluten-Free Health Consultations

New to Gluten and Gut-Related Health Battles?
Confused? Not Sure What to Eat?
You can live a vibrant, 100% gluten-free life. And with my one-on-one support + practical tools for tackling your toughest challenges, you're sure to do it!
Consultation services begin with my gaining a solid understanding of what's going on and how I can help during an initial 2-hour visit. After that, you can expect to leave our chat feeling calm and in control, armed with a practical action plan that you can start implementing immediately to meet your health and lifestyle goals.
Because I've dealt with many of the same struggles you may be experiencing, you can rest assured that you'll be working with someone who knows and understands exactly what you're going through. I'm a certified gluten-free practitioner, and health and lifestyle coach specializing in gluten-free health and nutrition. It's what I do. Providing you with beneficial day-to-day gluten-free healthy eating strategies and proven step-by-step Gfree lifestyle tips, tricks, and useful living information for making your life easier.
Gfree Healthy Eating & Lifestyle Consults
Gluten-free healthy eating and lifestyle consultations can be scheduled one-on-one with only you, or they can include your family members (at no additional cost). Consultations are custom designed to suit your specific interests and dietary needs.
Your first one-on-one session begins with a two-hour intensive discussion where the main topic is YOU (or your child's), DIET & HEALTH!
During our time together, we will discuss your goals for living your best gluten-free life. We'll talk about your diet, cooking and preparing foods, eating habits, shopping, and planning healthy eating and mealtime strategies. Throughout the conversation, you'll get easy, simple ideas that you can implement immediately to eat and enjoy the foods you love.
I'll work one-on-one with you to provide guidance and tips to help you during your journey with celiac disease, gluten intolerance, or gluten or gut sensitivity, focusing on your digestion issues, gut health, detoxification, mental wellness, nutrition, and moving your body more.
We'll cover topics like regulating your blood sugar, maintaining a healthy gut and weight, or other issues related to autoimmune disorders, gluten sensitivity, and eating a gluten-free diet.
This is what I do best – it's a topic I have devoted many years to learning about, living, and studying to be able to heal myself and now, also to help others implement lifestyle strategies that promote wellness when eating gluten-free.
I am providing you with practical knowledge and encouragement about gluten-free cooking and baking, eating gluten-free both at home and away, reading nutrition labels, shopping, traveling, and living your best gluten-free life when the need to follow it is determined.
Please know that I am not a doctor or a dietician. I will not try to diagnose celiac disease, gluten intolerance, auto-immune, health, or inflammatory disorder you may be looking to confirm.
The products and information I recommend are not intended to diagnose, cure, treat, or prevent any disease; if that is what you're looking for, I advise that you research and make decisions in partnership with your healthcare provider. In addition, if you are pregnant, nursing, have a medical condition, or are taking any medication, please consult your physician.
Personal Consultation Topics May Include:
Customized Meal Plans
Cooking Lessons
Gluten-free baking
Chat about nutritional label reading
Pantry Makeovers – Whether you're setting up your gluten-free pantry for the first time or needing an in-depth makeover to get back to the necessary staples for cooking gluten-free.
Where gluten hides in common processed foods and ingredients
The incremental cost of being gluten-free, how to receive medical expense tax credits
Supermarket tours – Plan a gluten-free shopping trip with me using your shopping list
Sourcing tasty gluten-free products
Planning your gluten-free vacation
Planning a party or holiday meal to accommodate gluten-free guests
Family counseling
One-on-one phone and online video conference consultations
Personalized Meal Plans to Help You Succeed
If desired, personalized weekly meal plans are available (personalized meal-planning service is an additional cost). Plans include healthy tested recipes scaled to the perfect serving size and serving quantity that you need. And, you'll get a grocery list for making shopping trips easy-peasy.
Save time and money! Cook once, and use leftovers on your plan later in the week. Don't worry, the grocery list you'll receive won't include too much. You'll never buy more than what you need when following the shopping list.
Side dishes can be added to your meal plan to go alongside any main dish. Whether you want to have a smoothie with breakfast or some extra protein after your workout, adding sides to your plan can be super helpful.
Your plan is flexible. Start any day of the week, and for any weekly days, you require for your lifestyle schedule.
Each meal plan is personalized, especially for you, and includes the following:
100% original recipes that have been professionally developed, tested, and photographed to meet your dietary and health goals.
Meal plans that adapt to your complex needs — whether you need an outlined weekly meal plan, a collection of recipes, or want to do your own meal planning.
All recipes include nutrition info. I've got you covered if you're interested in calories, macros, and more.
Easily add side dishes, and adjust portion sizes to create the perfect amount of food for you.
Each balanced meal plan tailored to you comes in a printer-friendly eBooklet complete with all the recipes, your grocery lists, any special instructions, nutrition information, prep guides, and personalized plan information to set you up for success. Need a hard copy? Print copies of your plan can be delivered for a nominal fee.
Want to schedule a personal consultation?
Do you want more?
Are you struggling to lovingly change your health and life? Do you need guidance, support, and accountability to make it happen? Then, check out our Amazing Glorious Journey programs.
Or Subscribe to our 12-Month Weekly Coaching Bundle
60 Minutes of one-on-one support every week of the year during phone or ZOOM consultations + A weekly meal plan to meet your individual dietary needs—option for sessions to include family members (at no additional cost). Consultations are custom designed to suit your specific interests and dietary needs while giving you weekly support to meet your goals.
52 Weekly Sessions – Twelve Months of Crystal-Clear Coaching
52 Hours of Weekly 60-Minute 1:1 Coaching Call Sessions
Scheduled via phone or ZOOM.
Pay Monthly (Credit card on file required.)
à La Carte Services FAQs:
Click to find the answers to your burning questions...
Get set to learn how to eat gluten-free in a way that promotes your health and being well. I can't wait to be your gluten-free resource on this journey to help you achieve and live your best gluten-free lifestyle!
Still need to know more? Let's connect in a quick conversation by phone…
Send a healthy gift instantly in any amount you choose...
SIGN UP TO GET TASTY, TRIED & TESTED GLUTEN-FREE RECIPES
FROM GfreeDeliciously STRAIGHT TO YOUR INBOX!
We promise not to spam you. Unsubscribe at any time.
I'd love to hear your thoughts...
Take a peek at the
♥

behind
G-Free Deliciously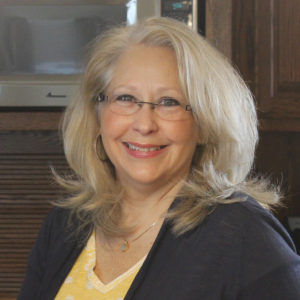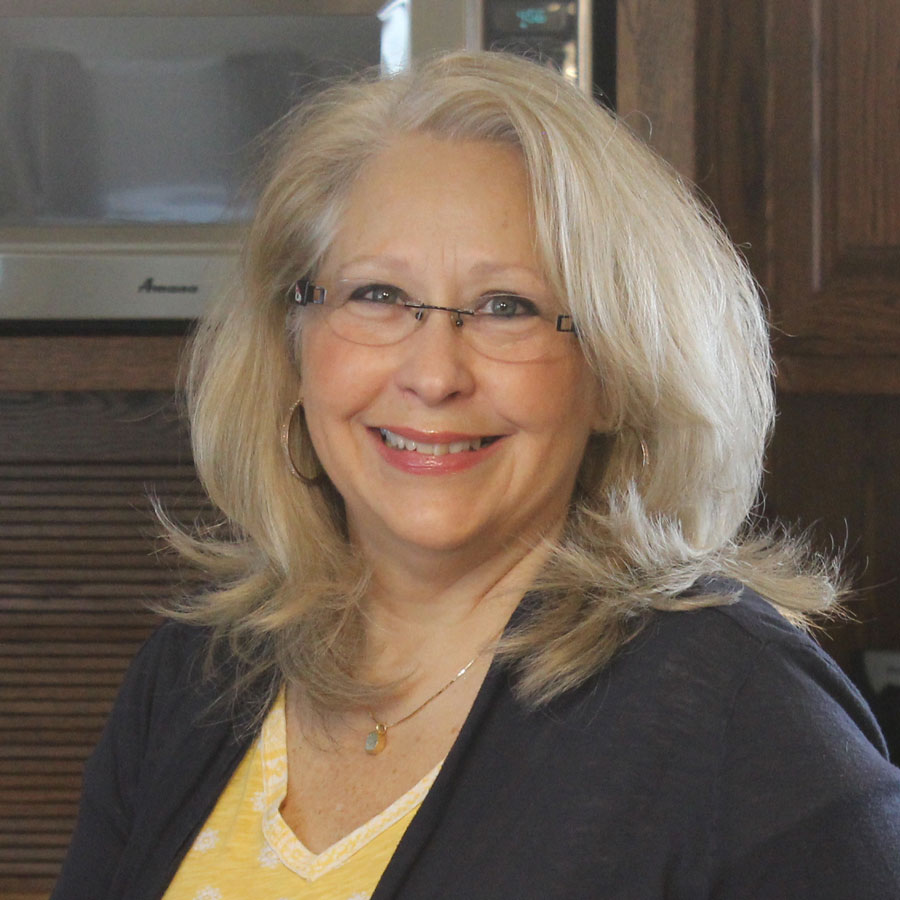 Kymberley @gfreedeliciously
Coach | Cook | Creator | Publisher
I'm so happy you're here,
I've always loved food. I've loved to think about it, write about it, and talk about it. Then suddenly, one day, everything I thought I knew about nourishing my body changed when I discovered I was celiac. So, I re-learned how to eat, cook, and navigate through life gluten-free – trusting God and His plan for me.
Gfree cooking, health, and wellness ARE now my life. And this little corner of the internet is where I share what I've learned – Where my passion IS to nourish everyday GfreeDeliciously!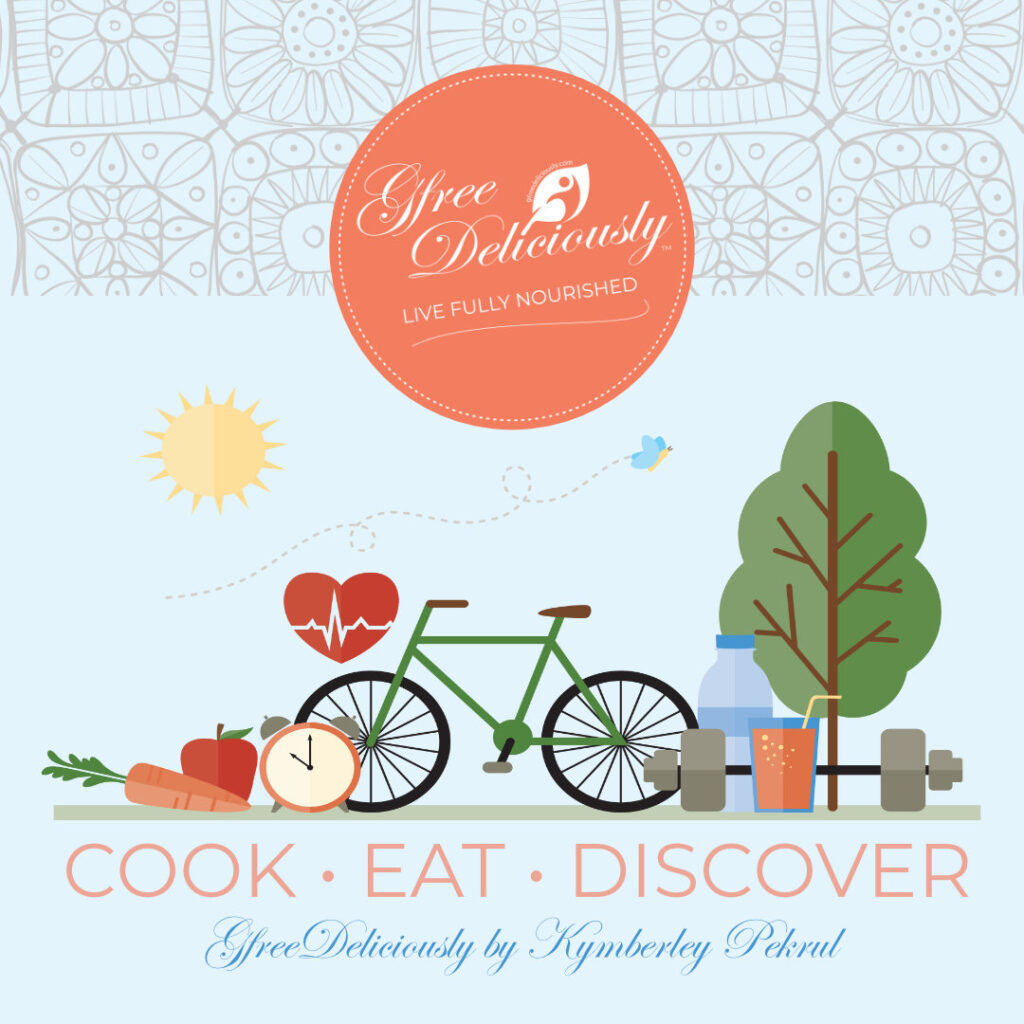 Signup

for a FREE Basic Pass +eNEWS UPDATES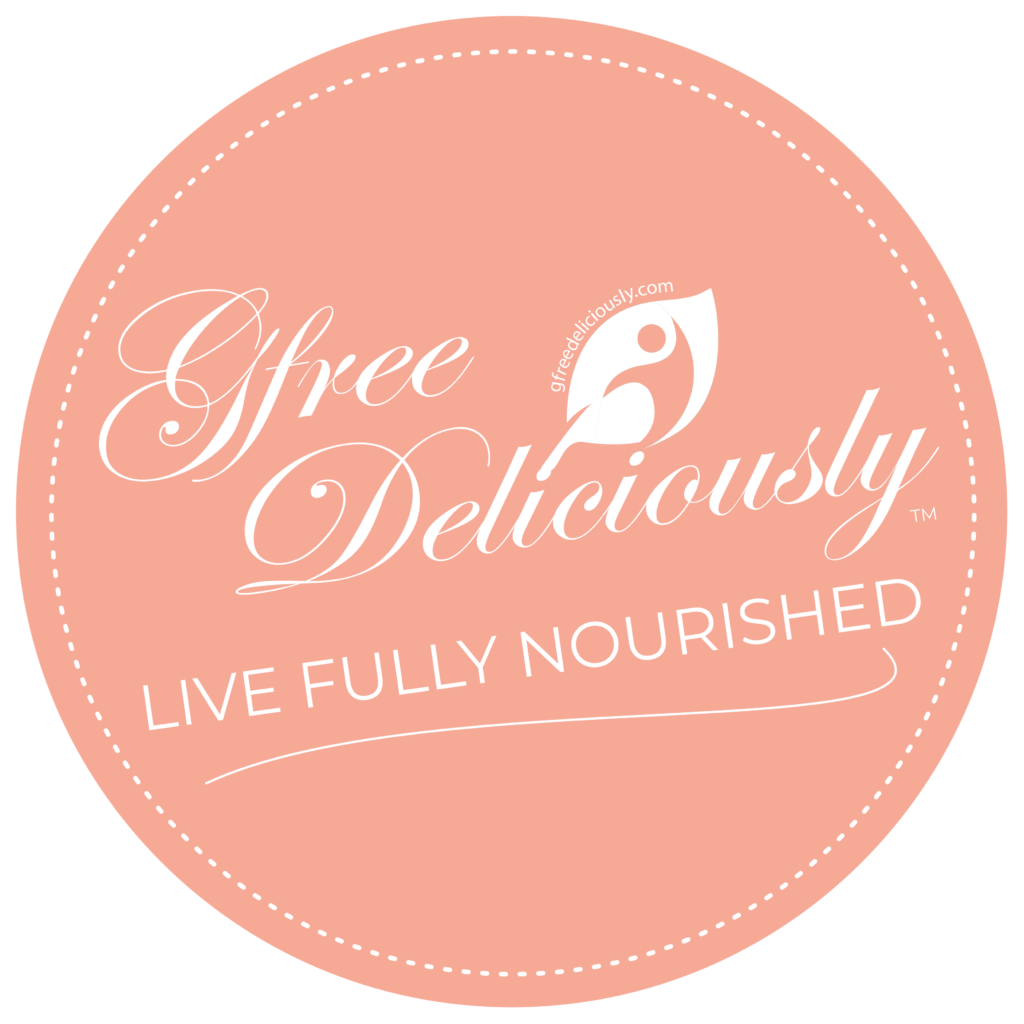 Simple and delicious gluten-free recipes, family-friendly meal ideas, healthy cooking, encouragement, and easy-to-implement lifestyle strategies to live fully nourished from the creator and publisher of GfreeDeliciously.com Kymberley Pekrul.
When You Support
Our Advertisers
You Support Us
Thank You!
Disclaimer: Please note that some of the links on this page are affiliate links and I will earn a commission if you purchase through those links. I use all of the products listed and recommend them because they are companies that I have found helpful and trustworthy. Please let me know if you have any questions! More about affiliate links HERE…
Bringing you an Alway Gluten-Free
Better Food Experience!