Real, Simple, Gluten-Free Food Deliciously!
Simple Solutions -
.
Living your Best Gluten-free Life Without Restrictions.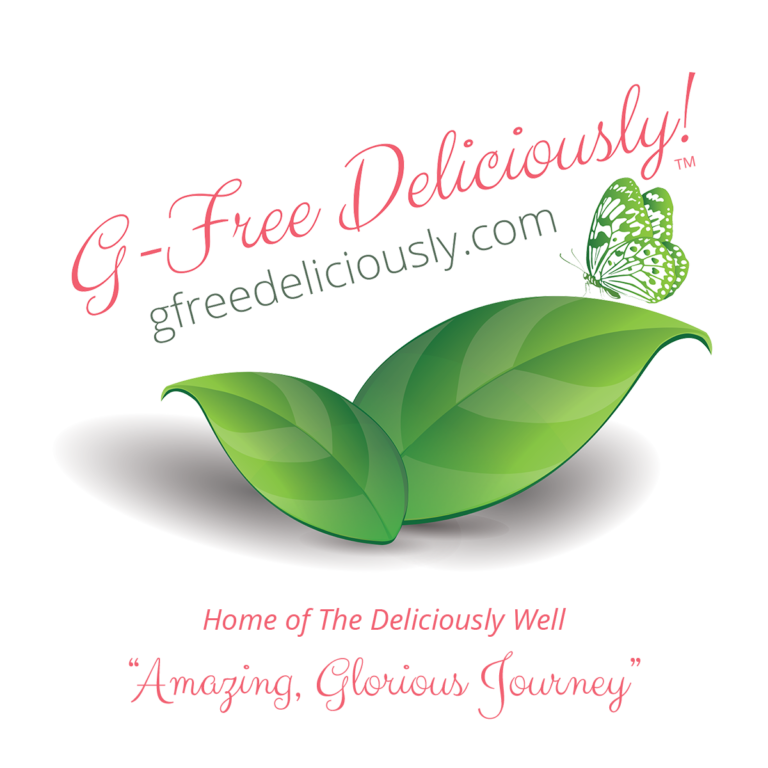 DELICIOUSLY GLUTEN-FREE SINCE 2007
Making tasty food that just happens to be gluten-free.
Re-creating traditional recipes for people following a gluten-free diet. 
If you're struggling with or have been diagnosed with celiac disease, gluten sensitivity, or gut-related issues, you'll find easy recipes and methods for baking, cooking, and grilling that focus on clean eating, whole foods, and healthy nutrition that's naturally gluten-free.
You will get healthy from the inside out with:
Tasty tried and tested healthy gluten-free food recipes
Gluten-free substitutions for everyday eating
Healthy eating advice and help for being gluten-free
Naturally gluten-free meal planning ideas
Tips and tricks to keep you and your family well-fed
Inspiration, encouragement, and spiritual support
Links to the tastiest gluten-free products
And, a whole bunch more…
Certified Health & Lifestyle Coach,
Gluten-Free Nutrition Specialist,
Foodie Blogger & Wellpreneur
COOK easy tested and perfected recipes. EAT modern-day gluten-free versions of everyday traditional foods. DISCOVER delicious gluten-free recipes, get inspiration for feeling better while living your best healthy gluten-free lifestyle, and eating REAL food re-imagined. SIMPLE, clean, whole foods prepared a bit differently to eliminate gluten. GLUTEN-FREE foods that never compromise on taste and save you precious time in the kitchen even when life gets busy. FOOD for all food lovers gathered at the same table - Foods that taste GfreeDELICIOUSLY wonderful!
Because whether you're new to gluten-free or have been at it for years, you're sure to find a full plate of yummy ideas and simple solutions for feeling better, living your best gluten-free life without restrictions.
resources • updates • insights
& unique offers only available to subscribers
We promise not to spam you. Unsubscribe at any time.
Tasty Gluten-Free, Healthy Whole Foods & Clean Eating for Every Day Life!
Easy breakfasts the whole family will love. Made with simple ingredients…
Tasty, tried-and-tested recipes – healthy, satisfying family friendly lunches and dinners…
Eating well shouldn't mean depriving yourself of all the sweet things you love.
Healthy living tips, tricks, and meal ideas – Inspiration to nourish your body and soul.
Our Top G-Free Recipes !!
The best way to experience the growing collection of healthy recipes is to eat with your eyes first. Then follow the virtual aromas and choose the most enticing selections to satisfy your palate.
Questions about upcoming workshops, booking me to speak at your event, or how to get one-on-one support?
Reach out below!
From one-on-one coffee chats
to online workshops, to The Amazing Glorious Journey (aka the coolest, most comprehensive support system around), let's get your biggest gluten-free stresses and digestion struggles handled.
you are not alone in your health journey
Professional Health Coaching services
One-on-one support + practical tools for tackling your toughest challenges.
We'll dive deep into your current concern so I can gain a solid understanding of what's going on and how I can help. You can expect to leave our chat feeling calm and in control, armed with a practical action plan you can start implementing immediately to meet your health and lifestyle goals.
THE AMAZING, GLORIOUS JOURNEY COACHING PROGRAM
What the Journeyers' are saying...
"During my gluten-free Amazing, Glorious Journey, I learned so much about everything from how to better organize and identify the food in my kitchen to understanding that skin and personal care products can be harmful as well. It felt good to go through a cleansing of sorts – literally and figuratively..."
The reason I chose this program…
"I knew it was time to transform my health when, after five years of eating gluten-free, I was still experiencing terrific stomach cramping and horrible digestion issues after eating.
Kymberley was the perfect choice for a health coach because of her background. What better person to take me through a gluten-free journey than someone who has celiac disease herself?
Before starting the program, I physically felt terrible much of the time after eating a meal. Emotionally I felt bad about myself because I knew I could be doing a better job in paying attention to what I was consuming.
I wasn't taking the time to read labels for ingredient products like dry seasoning packets and sauces. My journey taught me to value and honor myself. It helped me to slow down, manage my time better, and not feel bad or guilty about letting others know that I have celiac disease. I never want to stand out, so I'd typically keep it to myself, even when out to dinner or having a meal at someone else's home.
My Amazing, Glorious Journey taught me so many things…
As a result of my gluten-free Amazing, Glorious Journey, I learned so much about everything gluten-free.
I learned how to better organize and identify the food in my kitchen to understanding that skin and personal care products can be harmful as well. It felt good to go through a cleansing of sorts – literally and figuratively.
My biggest challenge was putting myself first because it's not in my nature to do it, and because my schedule is busy. Usually, eating becomes another necessary action to do during the day.
Because of this program and Kymberley's guidance, I've overcome those challenges.
Life feels so much less restricted…
I'm better at planning for where my life and job take me, making nutritious foods more accessible, and honoring myself with what my body needs and deserves to be healthy. Everything I've learned has stuck, and I'm so grateful for taking this journey because I feel much better, and I can thank myself for that. My stomach pain and aching bones are gone, and now my family has decided to take a GF journey too!
I found Kymberley's in-depth knowledge of the celiac disease, gluten intolerance and the psychology behind eating behaviors to be so valuable — everything in the 90-day journey program to be very helpful, including the work that she's done to design recipes for healthy GF snacks and meals that are simple to make is outstanding.
The mental and emotional components behind eating choices were very valuable to learn.
My advice to someone who would like to lead a gluten-free lifestyle is to first learn about what gluten does to a body and why then respect yourself enough to commit to the lifestyle. It's not difficult to do. I'm proud of myself for taking care of my body by eating healthy. Everyone deserves that and holds power within them to feel better simply by treating themselves better."
Thanks for stopping by my little corner of the internet!
I hope you've found the resources helpful and can leave here feeling nourished, confident, and inspired to live healthy from the inside out!
Kymberley
24 Ways to Reduce Stress in the Midst of COVID-19
Get the BEAT THE STRESS Guide to Calm Your Mind & Re-Discover Your Focus.
👉🏻 4 Products
👉🏻 8 Recipes
👉🏻 2 weekly grocery lists
How would you like to not have to worry about what's for dinner in the next two weeks?!