Et cetera, so on and so forth...
Et cetera is the beginning of GfreeDeliciously's resource area, where you'll find everything that relates to – yet reaches far beyond my mission, vision, and purpose. It's the compass to many fabulous gluten-free brands, services, and products I've found, regularly used, and have come to love. It's meant to be an ever-changing starting place for bright ideas, helpful advice, and a wealth of sources – all the things the universe offers beyond this little piece of cyberspace and the pages that make up this site.
From here, you can jump to the Affiliate Directory, Book Lists, Recently Showcased Brands; my How-To Do It's, and eventually a directory of my site's latest Videos. Here's where you'll find all those little extras to help you grow, learn, and navigate through living and loving your best gluten-free life!
I invite you to stay tuned and often check here for new articles, brands, pointers, tips, and tricks. You'll discover the basics, essentials, and experienced techniques for baking and cooking gluten-free, recommendations for the best certified gluten-free products and ingredients on the market, learn methods sure to make your gluten-free life a whole lot easier, and much more!
"DO IT-LIVE IT" Gluten-Free
Poke around all the pages on this site where you'll learn from my experience and benefit from the knowledge I've gained through years of trial and error, making many mistakes, and doing tons of reading and research to achieve gluten-free health and success. 
Check out the collection of my posts below or Jump to the Community Forum HERE to connect, ask questions, and learn from others' experiences!
Here's our golden directory of businesses we believe in, work with, and support ourselves. Many are small, privately owned companies, specialty manufacturers, and entrepreneurs, and a handful are national brands. All are businesses based in the USA built on offering their customers quality products and services, customer satisfaction, and trust.
Have you been looking for that perfect flour? Are you longing to find a certified gluten-free version of an ingredient? Maybe you've seen something in my kitchen you'd love to include in your own.
The affiliates on this site make it possible for GfreeDeliciously to pay for hosting and other services to keep the website and everything we do alive and growing. So we genuinely thank you for beginning your shopping experience HERE!
So many books, so little time. When you have celiac disease, have gluten sensitivity, or are caught in the vicious circle of health uncertainty, you read. And you read everything. We've been there. We understand.
Then, you find a glimmer. As you dig deeper, that glimmer becomes hope and brighter as a beacon and shining light at the end of the tunnel. 
HERE, you'll find some of my favorite books that I hope will help, support, and lift you along your journey. ENJOY!
FAV BRANDS | Shop gluten-free brands to make your life easier. Find the companies we've come to love and trust!
Here are just a few of our favorites to get you started:
Cultures For Health – Cultures for making yogurt, kefir, cheese, sourdough, kombucha, and more…
Teabloom – Blooming tea flowers, tea gift sets, and tea accessories.
VitalChoice – Wild Seafood & Organics
Savory Spice – Dip blends, Seasonings, Dressing, Sauces, Oils, and Mixes
Check out all of our favorite Brands HERE!
PERKS + FREEBIE GRAB-"IT's" ! !
Sign up on our "eNEWS SUBSCRIPTION LIST" for every awesome update, subscriber perks (deals), and subscriber-only freebie grab-it we will ever offer!
Be the first to learn about everything we're working to bring you at GfreeDeliciously! 
Get and stay healthy with tidbits, timesavers, tips, and more that illustrate how to DO "IT" Step-by-Step!
So, what is "IT" anyway?
Well, "IT" is a little bit of anything and everything to Reset, Refresh and Refuel your Healthy Gluten-Free Life! – From easy-peasy Done-for-You Menu Plans, Partner Coupons and Special Offers to your email inbox, Deliciously Wellness Deals for One-on-One Coaching ops, Call-In Invites for brand-spankin'-new Call-In's and even more that we're bound to think up to keep you on your healthy path…
When you're among our tribe of valued GfreeDeliciously insiders, you'll gain access to digital downloads free stuff, including cheat sheets, healthy-living worksheets, and more. Discover a ton of resources every week!
What? You haven't jumped in as a GfreeDeliciously subscriber yet? Let's change that. You can DO IT right now…
Click the big green button below!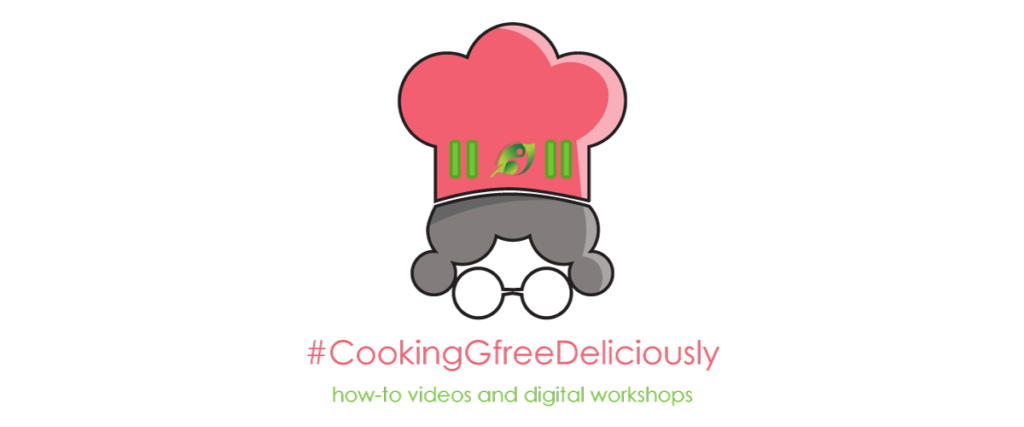 Here's where you can gain valuable techniques and skills from what we've learned honed from years of hands-on cooking and being lovers of all things food-related.
Whether you're looking to conquer a new-to-you cooking technique, upgrade your kitchen gear, or figure out what to make for dinner, you'll love watching the video versions of some of our best recipes. You'll find them HERE!