Coaching, Consultation & Meal Planning Services by GfreeDeliciously
GET YOUR BIGGEST Gfree STRESSES & DIGESTION STRUGGLES HANDLED. GAIN A SOLID UNDERSTANDING OF WHAT'S GOING ON.
Already enrolled in a program? Click to schedule upcoming appointments.
Hi! I'm Kymberley.
So happy you're here!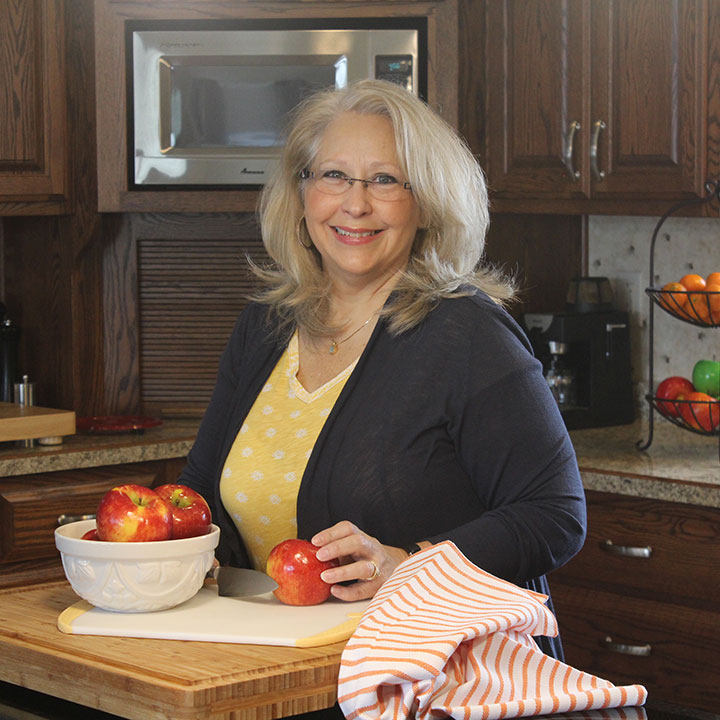 I'm a certified Gluten-Free Practitioner, Health & Lifestyle Coach, Accredited Gut Microbiome & Gluten-Free Health Specialist, Healthy Living Advocate & Foodie Blogger living in East-Central Wisconsin. My passion is cooking healthy, nutritious meals and living clean while being gluten-free.
I started GfreeDeliciously.com to help those who worry about "GUT PAIN" and being "GLUTENED" to stop wasting time trying to figure everything out to focus on eating the foods they love while living the life they've dreamed of. After over 15+ years of re-learning how to eat, restoring my health, reclaiming life, and helping others through these same struggles as they go gluten-free, I know you can also heal and restore your body!
My coaching, website, and programs are for you if you're avoiding gluten and wondering if the effort needed to stay gluten-free is worth it. I'll teach you how to skip ahead with my recipes and step-by-step eating and lifestyle strategies guaranteed to restore your health while surviving life without gluten.
If you want to feel better, you've come to the right place because my mission has always been to provide you with the skills needed to master all the ins and outs of being gluten-free while healing your body through the power of food.
What would it feel like to never worry about feeling miserable or being "Glutened" again?
Let GfreeDeliciously guide you through the tedious, frustrating, difficult, and sometimes terrifying process of sorting through what works and what doesn't. With the Amazing Glorious Journey programs, you'll find:
A faster, reliable path to living your life gluten-free.
Better results for eliminating food confusion.
Peace of mind knowing what and what not to eat, how to eat healthier every day, and even what personal care, household, and living products are available for your gluten-free lifestyle.
No more panic attacks about family get-togethers, eating out, and social gatherings.
The answers to your most pressing gluten-free questions.
Tips you can implement right away – helping you heal your body from the inside out, restoring your gut health, reclaiming your life, and being confident while living gluten-free without compromise or feeling restricted.
How to achieve and restore whole-body health in mind, body, and soul from the damage gluten left behind.
Go-to support you can trust from a certified health and lifestyle coach whose specialty is clean-eating and gluten-free diets – someone who knows precisely what you're experiencing because she lives this way of life day in and day out.
Focus on living the life you deserve. Get the gluten-free life you love!
Grow your knowledge, stay ahead of potential problems, and make your split with gluten a little easier.
"Kymberley provides a clear road map to going gluten-free! Her coaching style is approachable and very thorough, and I've learned a lot from her whenever I've needed it."
"Working with Kymberley has been a fantastic experience. She went way beyond just eating gluten-free foods to help our entire family heal. We saw an immediate change in our son's health and attitude."
"Kymberley's guidance helped me to not only heal my gut and overall health but also the emotional scars left behind from years of suffering! She has a lot of experience and shares her knowledge freely."
"Kymberley provided valuable information that our workshop attendees could apply to their everyday health to help them increase their gluten-free ingredient knowledge and to grow their cooking confidence. She provides a real-life perspective on what it's like to live a gluten-free lifestyle!"