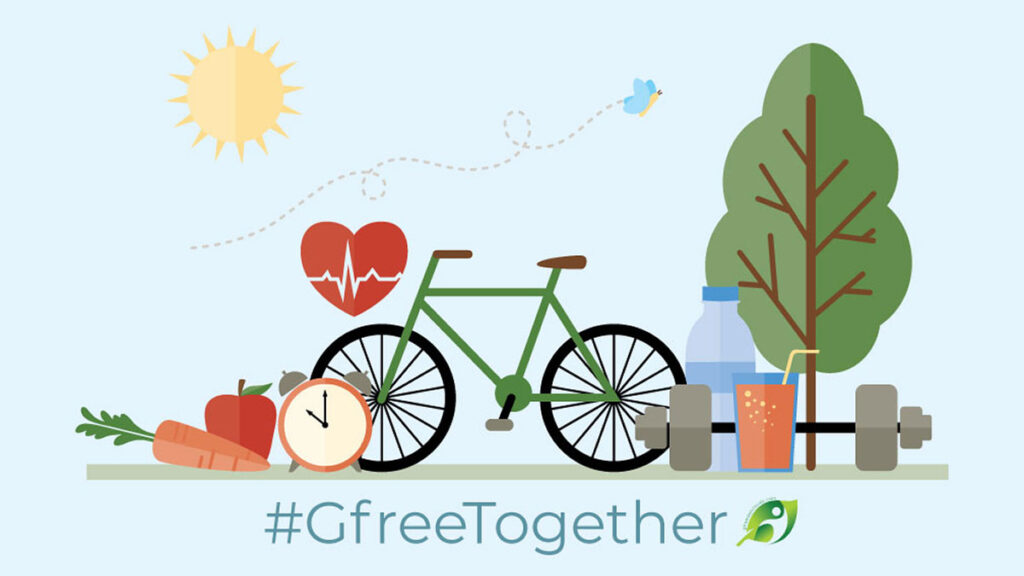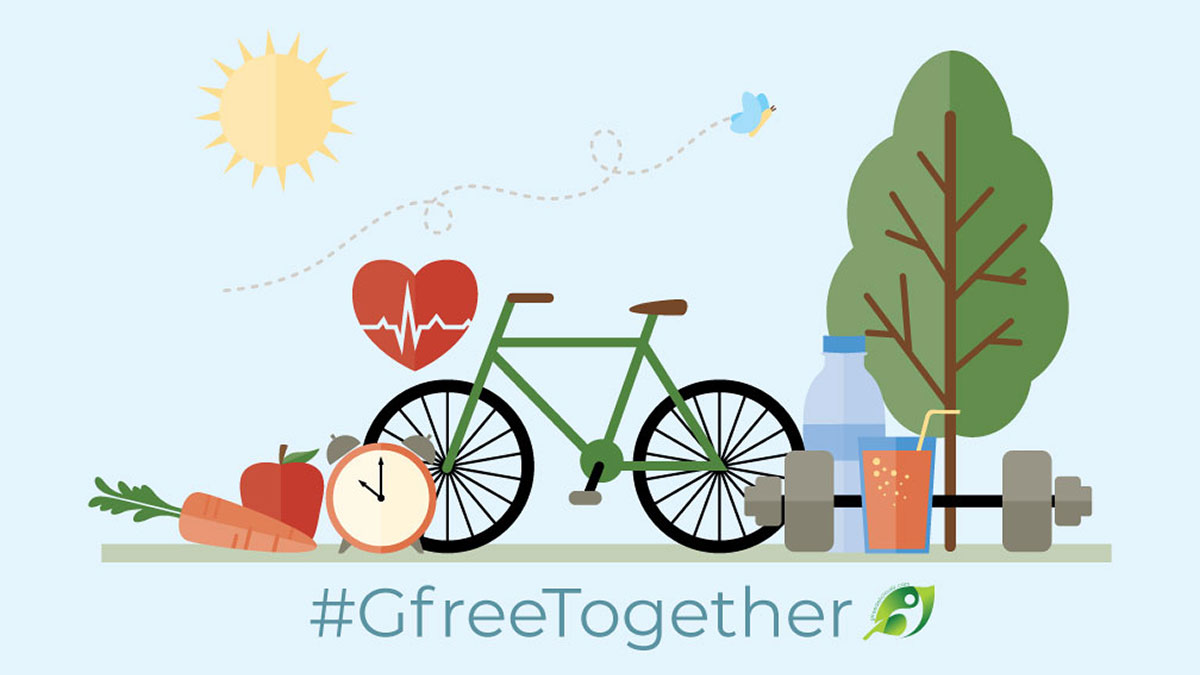 #GfreeTogether | Nourish Gluten-Free Life Deliciously!
If there's one thing that the COVID pandemic has taught us, it is how vital a sense of normalcy is and how a healthy foundation is crucial in setting the base for healthy on which we can build new routines.
And when there are health issues involved, it can feel even more isolating. 
The good news is that whether you're dealing with celiac disease, gluten intolerance, a gluten allergy, or gut issues, you don't have to go it alone.
Whatever the year, season, or worldly situation, it is essential to maintain basic self-care and wellness practices that increase our capacity to handle stress, consistent energy, better sleep, and a robust immune system.
For some members of our GfreeDeliciously community, that will mean getting super focused on becoming gluten-free and drilling down where you may be getting glutened. For others, that can look like a recommitment to the gluten-free self-care and wellness practices you already know work best for you.
Whether you've been on your gluten-free diet for years or just starting down this path and need a hug when your doctor brushes off your concerns.  You can't beat a flesh and blood group of others with similar experiences to help you through the ups and downs of gluten intolerances, including celiac disease, gluten sensitivities, and other gut issues, to live healthier lives.
Wondering what the live #GfreeTogether events are all about?
Enjoy watching the sample (on the left) event topic: What Does "Certified Gluten-Free" Mean? A Gfree presentation in cooperation with Thrive Market.
I've launched a new monthly online small group for providing gluten-free community-based interaction, support, and wellness called #GfreeTogether, and I'd love for you to be part of it.
The group is an extension of the #GfreeTogether Podcast, where listeners tune into talks about the gluten-free lifestyle.
As part of this group, you can listen and comment on topics around the theme of gluten-free cooking, foods, diet, health, and living well. Show recipes you made, and tell others about your experiences cooking, baking, or reading from the books featured in our reviews of popular gluten-free cookbooks and wellness book titles from the GfreeCookbook Club.
These virtual gatherings exist to be fun and educational. A place where "Gfree-ers" can enjoy themselves while learning more about being gluten-free: your host is the gluten-free coach, cook, creator, and publisher behind GfreeDeliciously.com.
First, an acknowledgment: There are many reasons NOT to add one more thing to your life. So if this isn't the right time for you, please don't feel pressured to take it on. Above all, I want you to practice self-care, and maybe that doesn't include anything more, but actually less.
Please show yourself grace. This doesn't have to be for everyone. If you decide not to opt into the group and keep working on your own towards being gluten-free, you'll have many resources in our blog posts and recipes and even more wellness options available for you in the other programs at GfreeDeliciously.
If You're Looking For More Support...
And have been searching for some grounding; if you know your current plan or routine isn't serving you, if you crave guidelines and accountability, maybe an Amazing Glorious Journey 90-Day journey or another support option from our GfreeWellness plans is exactly what you need.
For everyone else there's #GFreeTogether
Have Fun Embracing Your Gluten-Free Food & Lifestyle Freedom.
Care for yourself. Connect with an online community.
Discover Gluten-Free Freedom.
#GfreeTogether – Lean into your Gluten-Free Food & Lifestyle Freedom. Care for yourself. Connect with others in a private Facebook community. Ask questions, make friends, discover an easy path to gluten-free freedom for yourself, a child, spouse, or relative.
Join our private Facebook Group to connect with a community of others who can listen and support you. Whether your looking for help getting started on a gluten-free diet, looking for recipes and tips, or searching for the best local restaurants to dine safely at, the idea is for you to get connected with other like-minded individuals!
The gathering events are free to support all "Gfree-ers" anyone suffering from gluten sensitivities and intolerances, including celiac disease and other gluten and gut-related issues, to live healthier during all stages of their gluten-free life.
Once each month (2nd Thursday), we'll join in a virtual group gathering from 6-7:30 pm CST to nourish gluten-free life deliciously.
I hope to see you at the next gathering event!
Online Private Community & Virtual Group Gathering
Live Gathering via ZOOM, 6-7:30 pm CST (2nd Thursday of every month).
*RSVP for each month to join the live virtual group gathering. 
FREE – Pre-registration required.
Be sure to join the Facebook Group to receive exclusive group notifications.
*Please note that you need to RSVP to get the login link for joining the live event.
Click the button above to view our full event listing.
Still not sure? Let's talk about it.
Schedule a complimentary 60-minute virtual coffee chat to explore what's holding you back and ask questions.

Book a complimentary 60-Minute virtual consult on a gluten-free diet or Gfree-lifestyle topic of your choice!
When you book this complimentary 60-Minute session, you will be asked to complete a few short questions in an online wellness program questionnaire to help you get the most out of our time together. Thank you for taking the time to fill it out!
Whether you're dealing with celiac disease, gluten intolerance, or a gluten allergy, you don't have to go it alone.