FREE Download - Make Meal Planning Easy with Our Custom Weekly Meal Plan Template!
Mastering meal planning as part of your weekly routine is an easy, painless process when you are familiar with the basics. In this post, my goal is to help you get started on meal planning without feeling overwhelmed.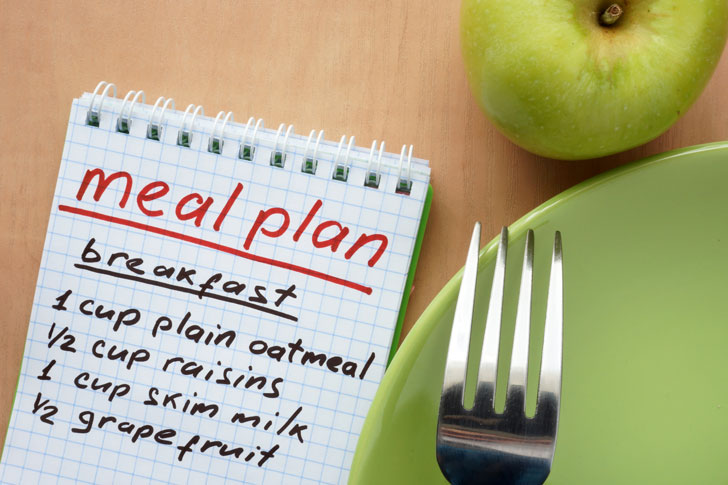 "Meal Planning" versus "Meal Prepping" for Effortless Cooking
Maybe you have thought about starting to meal plan. But what if you aren't sure where to start? Possibly you're new to the whole concept and have questions about what it involves, and you're worried about coming up with days or weeks full of recipes.
Don't stress. Relax because mastering meal planning as part of your weekly routine is an easy, painless process when you become familiar with the basics.
I like to define meal planning as breaking the week's meals into an overall flexible daily map. You can do this by selecting the foods and recipes that interest you, working with your schedule by the day. The purpose is to answer the question of "what's for breakfast, lunch, or dinner" before it's time to eat.
The Best Way to Plan for "What's to Eat"
The best and easiest way to plan your daily map for eating is to use a meal template.
Meal templates are like having a loose recipe plan, but instead of being specific about the ingredients and measurements for the recipes, the goal is an overall flexible plan for each day of the week. Each meal uses a simple "standard formula" that I like to call the Magic Plate with nutrient-dense whole fruits and green or starch veggies equaling half your plate, high-quality proteins, and whole grains for the other half, with 1-3 tablespoons of high-quality fats and oils.
A meal template doesn't require a fancy binder or even a calendar full of recipes. Instead, it's a simple way to plan for everyone, and it takes only a single sheet of paper. It's an easy way to get set and organized for the week, whether you're cooking for one, two, or for a whole family.
Our week-at-a-glance, custom meal planning template can help you do just that.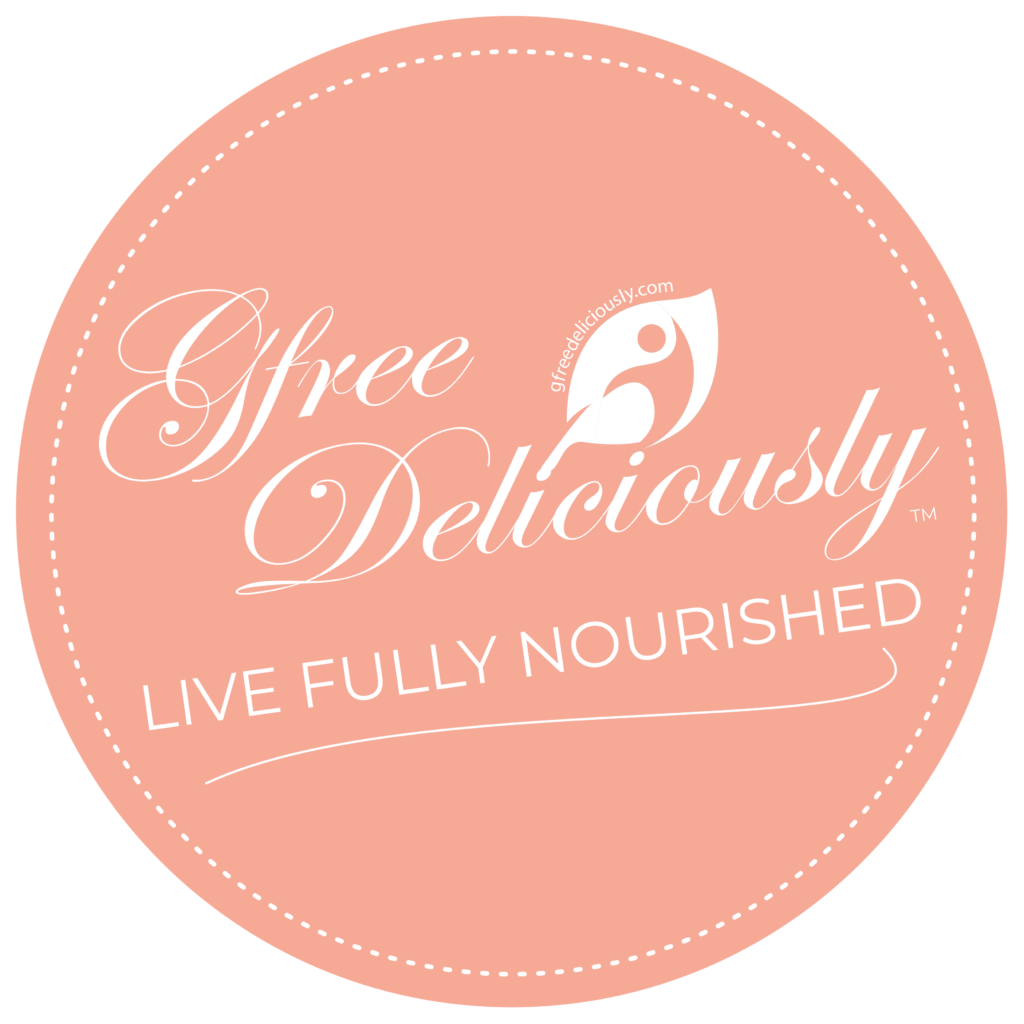 GET RECIPES • RESOURCES • +eNEWS UPDATES & MORE STRAIGHT TO YOUR INBOX !
Simple and delicious gluten-free recipes, family-friendly meal ideas, healthy cooking, encouragement, and easy-to-implement lifestyle strategies to live fully nourished… Only from GfreeDeliciously!
But What Exactly is "Meal Planning" versus "Meal Prepping"?
Meal planning has to do with "thinking about eating and what you will eat" at a time when your brain is controlling your actions instead of your stomach. Because when your stomach is in control, that's when you're more likely to grab something quick and convenient instead of foods that are healthy and satisfying.
Like prepping, that can involve anything as simple as washing and cutting fruit and vegetables, pre-portioning them into individual servings for an easy-to-go snack, or designating a "Prep Day" where you make full recipes that you can reheat throughout the week. Planning is about putting in a small amount of time and energy when your brain is in control of your actions, so you can save a lot of time when your stomach is sending out hangry messages.
It may help to think about it this way.
Making Meal Planning and Prepping Part of Your Weekly Routine
Whether meal planning or meal prepping, both steps are part of the process and ultimately serve the same purpose: getting food to the table a little easier. The real spoiler here is that they go hand-in-hand, and for a good reason. While meal prep is the "thinking" step in the meal planning process, meal prepping is the final critical step of "working with food" that puts your plan into action by preparing ingredients, even meals for the week ahead.
The First Steps in Meal Planning
You're going to want to start by printing off the meal planning template. Think of this as your weekly map for meal planning. I love to keep two copies of this on my counter at once. One copy is my completed map for the current week, and the second copy is for planning next week so that I have a place to write down inspiration and ideas that come to mind as I work my way through the current week.
We usually do our grocery shopping on Friday, so on Thursday evening (wine in hand), I grab my template for the upcoming week after eating dinner.
How to use the custom meal planning template:
Start by reviewing your provisions:

Take stock of your fridge, freezer, and pantry. What should you eat up in the week ahead? Write these under the "Use Up" heading on the template – writing down the remaining half container of fresh spinach or partial box of broth or stock will keep it top of mind as you plan upcoming recipes.

Choose your meals accordingly:

Review your schedule to determine your needs for each day. Will you be working late? Do you have an event or a meeting where you'll need something quick and satisfying? Make a note of that too. You can pencil in particular meals and recipes or general ideas like Tacos for Tuesday on the day of the week. Using a highlighter, I'll color-code daily meals from the "make-ahead" section for the actual meals I want to pre-prepare.

Plan time for Prepping:

Once you have a good idea of the meals you want to eat and the recipes you want to make for the week, take a look at the week ahead before creating your grocery list. What ingredients can you prep for the week after returning from the store? Preparing can be as simple as cooking up chicken or ground beef or pre-making a homemade sauce or dressing. Planning time for what's coming can also clue you in on grocery shortcuts you might want to implement, like buying pre-chopped, cut, or spiralized veggies from the store.
Go-to meals are the ones you know by heart or can make off the top of the head, usually without referring to a recipe. These are always good to keep in your go-to meal arsenal whenever you need to make something fast or to use when you're not in a mood to cook.
I suggest always including at least one go-to-meal idea in your meal template when you plan out your week.
Our week-at-a-glance meal planning template is a free download for filling out each week to help you master your meal plan.
Putting the Plan into Action
The simplest way to approach the process is to break meal planning and meal prepping into three steps of action:
After choosing your meals for the week ahead and shopping for ingredients, you'll need to set aside some time, whether it's an afternoon or a few minutes spent after returning home from the store. Of course, prepping will be defined differently and look very different for you and your household than for me and ours. It all comes down to your needs, schedule, and the most helpful approach to meeting the goals you set so that preparing meals and eating, in general, is less stressful.
Meal prep can involve making entire meals ahead of time then portioning them into individual containers to refrigerate or freeze. It can mean cutting up and chopping veggies. Maybe you bake a few potatoes ahead, grill a few chicken breasts, or fry up ground hamburger. Even slow cooking a roast, making soup in the slow-cooker, using an Instant Pot for cooking, or preparing a sauce or a dressing can be part of your week's meal-prepping.
Look at these tasks as little steps to save time for making meals later.
Here are a few of my favorite Meal Prepping Tips:
Make Meal Prepping Part of Your Grocery Trip:
Instead of shoving everything into your fridge and pantry when returning home from the grocery store, schedule a little extra time to prep some of the ingredients you bought before putting them away. If you've got a busy schedule, this little tip can save you time and frustration when your days are super hectic. But if you have an abundance of time, you can always feel free to skip doing this.
Plan to Prep!
Schedule meal prepping into your meal plan. On a basic level, if you'll be making a roast for Sunday dinner, set a reminder (on your phone or use Post-it notes on the counter) to take it out of the freezer a day in advance. Think about how you might use any leftovers during the week. Is stew, stroganoff, or pot pie calling out to you? Are you making hamburgers tonight? What if you fried up a little extra hamburger in a skillet for tacos tomorrow. Maybe you're grilling some chicken breasts? How might you use them in another meal if you made one or two extra?
Prep Similar Ingredients Together:
It's natural to want to prep your ingredients by the recipe, but if you're planning for the week's meals at one time, it makes sense to add ingredients up and lay things out to batch similar items together. For example, if two different recipes call for diced onions or carrots, instead of cutting them up individually, prepping other ingredients and then circling back to dice up more, combine the amounts, chopping them all at once, then divide the portions between the recipes later.
And if collecting recipes into a meal plan while taking the guesswork out of planning and preparing for meals appeals to you, we have a couple of excellent options for doing that right here on this site.
To learn how to save your favorite recipes, create a recipe box, grocery lists, save to collections for meal planning, or to save a menu for any occasion, watch for our upcoming post on "How to Keep Your GfreeDeliciously Favorites" to get them on any device wherever you go!