Learning How to Make Homemade Tomato Soup from Tomato Juice
As dear hubby told me his story about making tomato soup with his mother, I could not help but giggle. With a young child's eyes and excitement about this recipe, I pictured him as a little boy again. Please note that this story and the writing of this post is mostly his. It is written only with a bit of help from me, and I could not have told the story any better!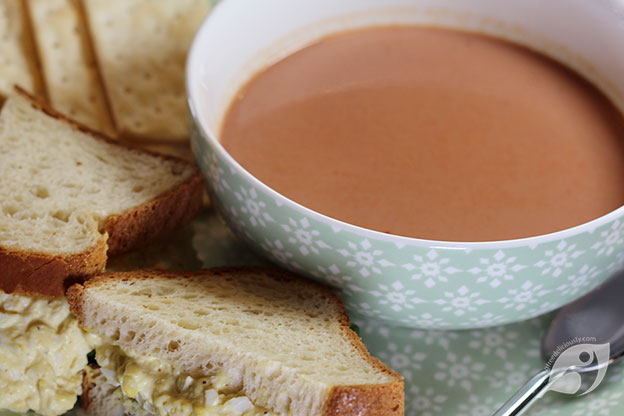 A Homemade Tomato Soup Story
As a kid growing up in central lower Michigan, I have fond memories of helping my mother make homemade tomato soup.  For me, you see, it was a chance to bond with my mother and create a creamy, delicious soup for lunch that was simple and easy to make.  With ingredients we always had on hand, tomato juice, baking soda, a little butter, and some milk, we could have excellent creamy soup in minutes to eat with egg salad or even a grilled cheese sandwich.
My job was stirring the simmering tomato juice while my mother slowly added the baking soda.  Now comes the science experiment.  If you have ever added baking soda to a dish of vinegar, you know that it violently erupts! 
These two simple items have been used for years by teachers to demonstrate acids and bases' interaction.  You learn that acids have a low pH, and bases have a high pH.  When combined, there is a "must be witnessed to appreciate spectacular reaction" that occurs.  You can even use it to make volcanos that inspire a "do it again" plea from a little brother or sister.
Watch #CookingGfreeDeliciously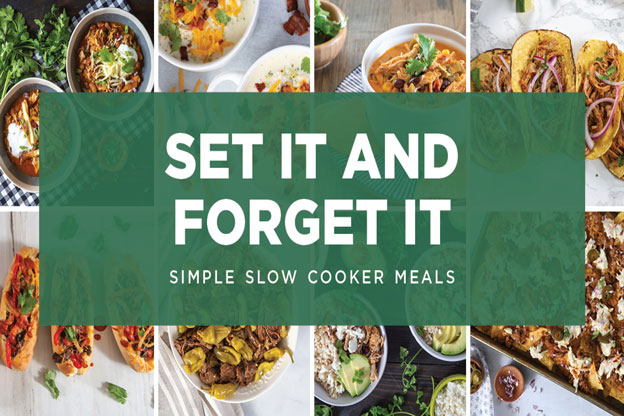 We believe cooking should be fun, but we also know it can sometimes be intimidating, especially when cooking gluten-free. That's why we strive to help home cooks of all levels learn, practice and grow their basic skills through easy (always gluten-free) recipes that help make cooking an enjoyable experience. Follow us on Facebook to be among the first to watch! 
See something you liked during a video? Shop the Faves for all the brands we recommend.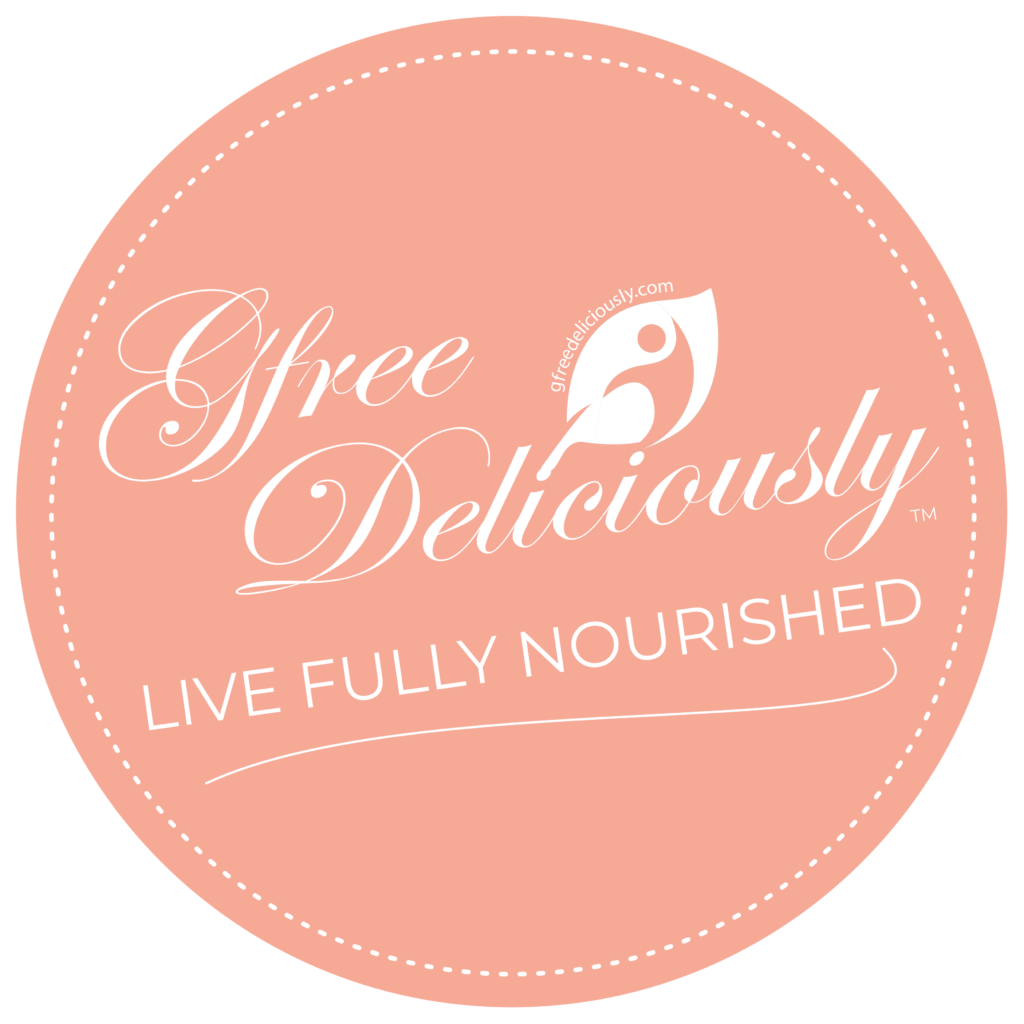 GET RECIPES • RESOURCES • +eNEWS UPDATES & MORE STRAIGHT TO YOUR INBOX !
Simple and delicious gluten-free recipes, family-friendly meal ideas, healthy cooking, encouragement, and easy-to-implement lifestyle strategies to live fully nourished… Only from GfreeDeliciously!
So back to the soup.
And why you need to add baking soda...
Tomato juice naturally is acidic, so when adding the baking soda, it foams up in the pan. Note, to take care to use a high-sided pan to keep up with the foam rising, and add the baking soda slowly, constantly stirring as you do it.
The reason to use baking soda is to neutralize the acid in the tomato juice to prevent the milk from curdling when you add it in the final step.
Nobody wants to eat soup that has curds floating in it. The ratio of juice to baking soda is most critical because too little means that you will have curds, and too much will leave a soda-y taste.
As an adult, I have made this delicious soup many times and always need to measure the baking soda to prevent the less than satisfactory results. Depending on the brand of juice used (because all tomato juices have varying acidity levels), I have determined that approximately 1/4 to 1/2 teaspoon of baking soda to 1 cup of tomato juice is the perfect amount to add, albeit through trial and error. (See the kitchen notes in the recipe card below.)
I guess I was not as good as my mother, but hey, we can only aspire to be that good.
Once the foam settles with constant stirring, add the butter to the soup and continue to stir. After a couple of minutes, add the milk and a dash of salt and pepper, then continue to heat until ready to serve. This creamy tomato soup will keep in the refrigerator for days, so do not worry if you make too much.
It's all about what you have on hand.
Many homemade tomato soup variations will include using heavy cream for more creamy richness or adding basil for a tasty tomato basil soup. But it all depends on what you have in your pantry when you are making it.
This homemade tomato soup using tomato juice is very affordable at less than half the canned soup cost. Shucks, when I was a kid, I did not even know they made canned tomato soup. For me, it was a secret recipe that my mother had in her head. A recipe that she probably came by from her mother.
Wherever it came from, please give it a try, and see if it becomes your "Secret Recipe."
Picture how to make homemade tomato soup from tomato juice step-by-step...
In a mood for soup? Check out these "Soup-er" recipes...
We hope you enjoy making this homemade tomato soup recipe and the "Secret Recipe" for it!
Have fun making this easy soup, and maybe even getting a little help from the children at your house!
XXO
P.S. Have you tried this recipe? We would love to hear your thoughts! Leave a comment below, share it, and rate it – it's super helpful for other readers and us. Just click the blue-green comment bubble on the bottom left of your screen to jump to the comment area below.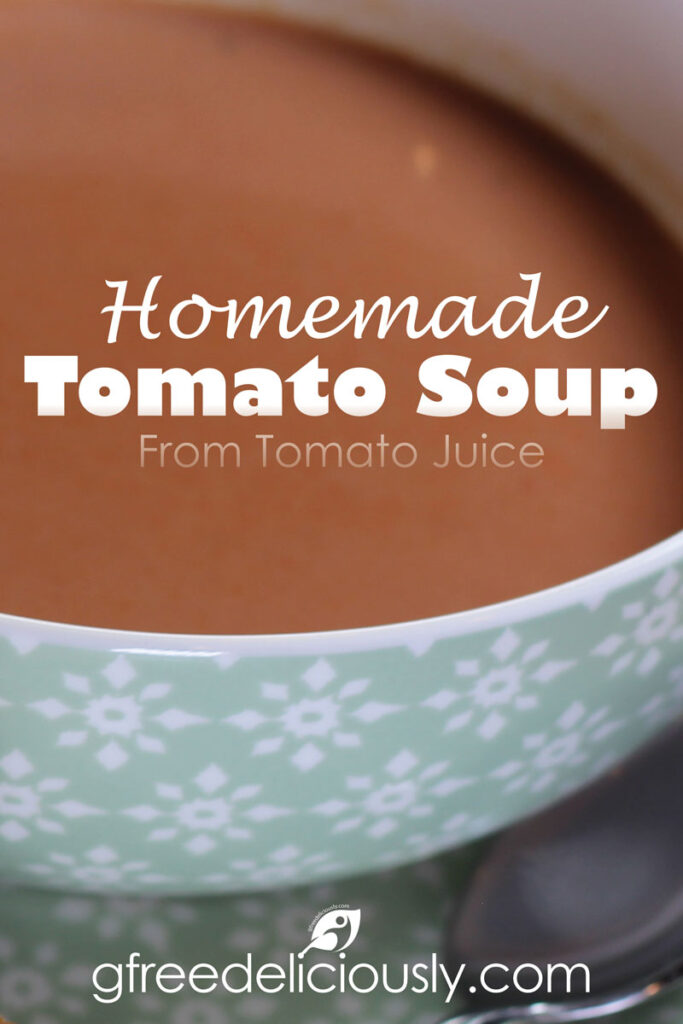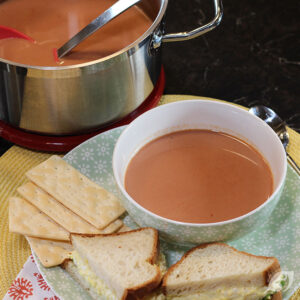 How to Make Homemade Tomato Soup from Tomato Juice
A delicious homemade creamy tomato soup made from tomato juice, baking soda, a little butter, some milk, and a little salt and pepper.
EQUIPMENT
Large Saucepan

Utensils (Measuring Cups & Spoons, Whisk or Large Spoon, Ladle)
INGREDIENTS
4

cups

tomato Juice

½

teaspoon

Baking Soda

*+/- up to 2 teaspoons of soda. See footnote below.

2

tablespoons

Butter

2

cups

Whole Milk
Add ingredients to your Private Shopping List before ordering online.
Quick Add Ingredients to Shopping List
KITCHEN NOTES
Footnotes:
[1] Tomato juice is naturally acidic, so when adding the baking soda, it foams up in the pan. Note, take care to use a high-sided pan to keep up with the foam rising, and add the baking soda slowly, using only the amount you need and constantly stirring as you do it.
*Always start with a small amount of baking soda, increasing the amount used only enough to neutralize the juice's acidity so that the milk will not curdle. Depending on the juice you use, this could mean using as little as 1/2 teaspoon (and possibly up to 2 teaspoons) of baking soda for the entire recipe.
All tomato juices have different acidity levels. This means that if the tomato juice you use has a low acidity, you will want to use less baking soda. Using more baking soda than is needed to neutralize the juice will give the soup a soda-y taste.
The pH scale runs from 0 to 14, with 7 being neutral. This means that if the tomato juice you use is NOT as acidic as most tomato juices, the juice will have a higher pH, resulting in juice that may not require as much soda. It's hard to wrap your head around pH because the lower the acidity, the higher the pH, and the lower the pH number, the higher the acidity.
Nutrition
Calories:
167
kcal
Carbohydrates:
14.4
g
Protein:
6
g
Fat:
10.5
g
Saturated Fat:
5.9
g
Polyunsaturated Fat:
0.5
g
Monounsaturated Fat:
2.7
g
Trans Fat:
0
g
Cholesterol:
27.5
mg
Sodium:
1297.3
mg
Potassium:
6901
mg
Fiber:
1
g
Sugar:
12.4
g
Vitamin A:
160.6
IU
Vitamin C:
170.3
mg
Vitamin D:
0.2
µg
Calcium:
163.9
mg
Iron:
1
mg
Copyright © 2017-2023 Kymberley Pekrul | GfreeDeliciously | gfreedeliciously.com | All content and photographs are copyright protected. The sharing of this recipe is both encouraged and appreciated. However, copying and/or pasting full recipes to any social media is strictly prohibited. Please read my Photo Use Policy for detailed guidelines and further clarification.