Ay! Caramba! Tequila Lime Chicken
Get Your Rumba On with this Applebee's Inspired Tequila Lime Chicken Dish!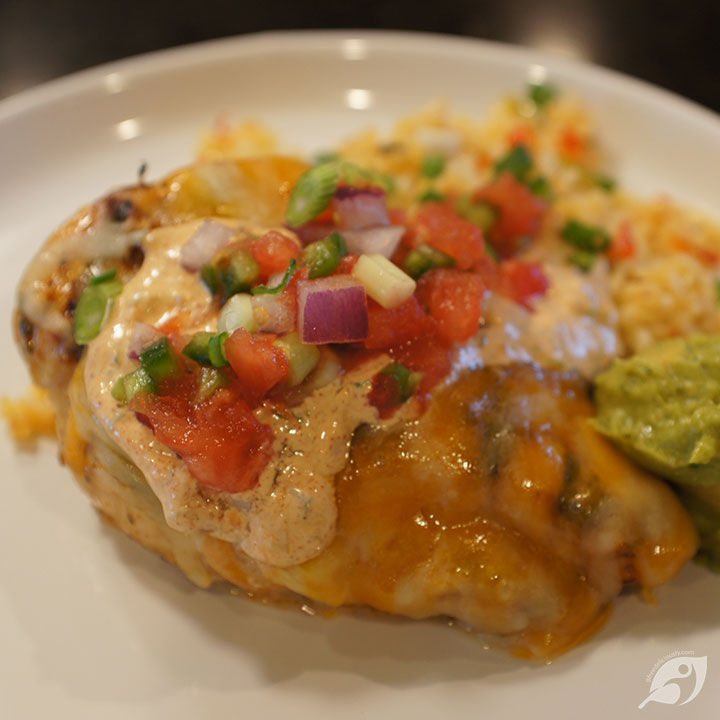 Oh, those persuasive Caribbean rhythms.
You can't beat this Applebees Inspired Tequila Lime Chicken for a south-of-the-border dish so darned good that just thinking about it makes your mouth water. Tune the music to the Broadway Hits version of Ay! Caramba! Prepare yourself to dance and shimmy your way to a meal that's not just super delicious but deliciously FUN!
As the lyrics from Copacabana play in my head, I can't help but dance to the music when making this dish!
Although Wisconsin and Lac du Nibiinaabi is just a tad north of the Caribbean Islands, our local Applebee's restaurant is only a few miles in either direction from here. One of my favorite dishes to eat at the restaurant before I was diagnosed with celiac disease was their Fiesta Lime Chicken. Thus, my inspiration for re-creating a gluten-free version of the famous Applebee's favorite so many enjoy.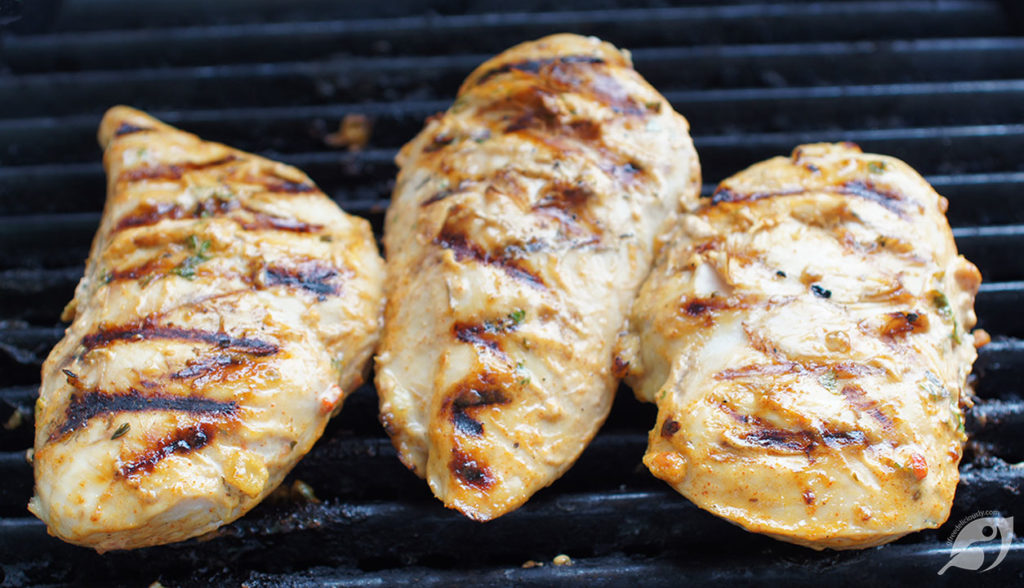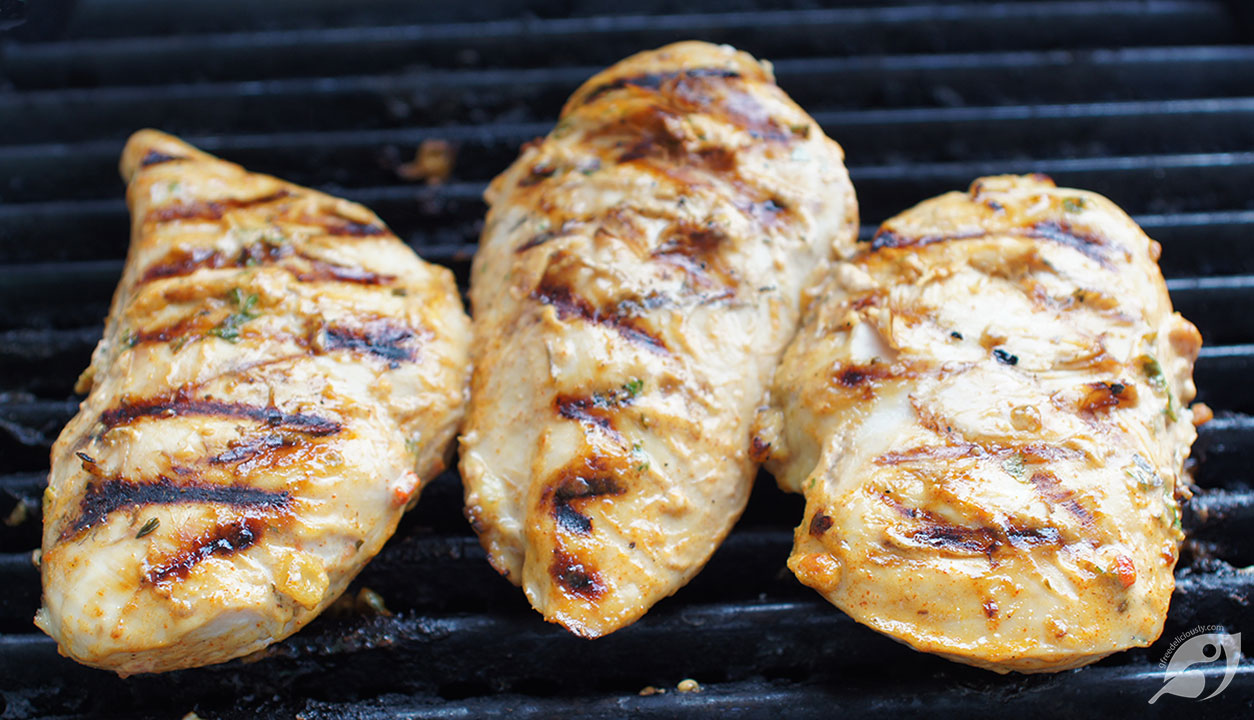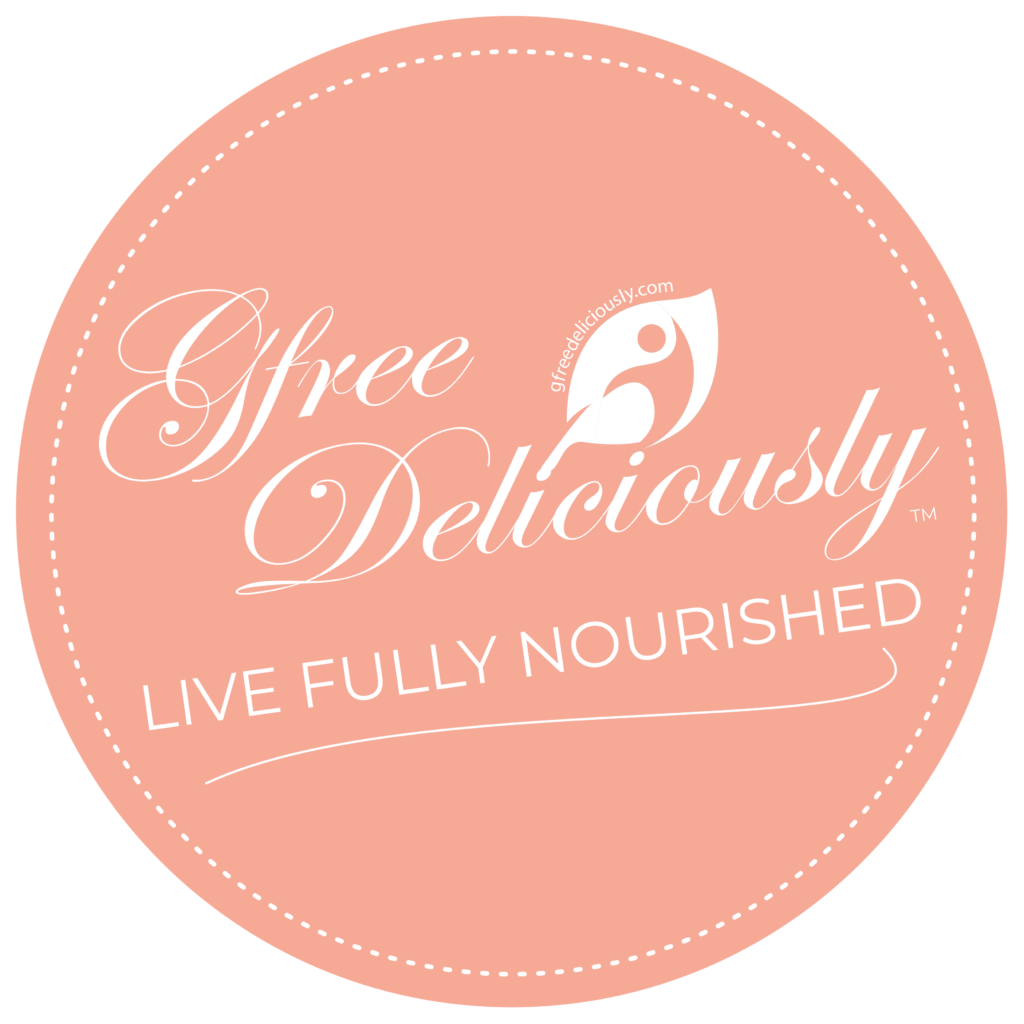 GET RECIPES • RESOURCES • +eNEWS UPDATES & MORE STRAIGHT TO YOUR INBOX !
Simple and delicious gluten-free recipes, family-friendly meal ideas, healthy cooking, encouragement, and easy-to-implement lifestyle strategies to live fully nourished… Only from GfreeDeliciously!
This recipe is one of those dishes that is sooo…GOOD!
It's so good that just thinking about it makes my mouth salivate. And I can't think about it without the Broadway Hits version of Ay! Caramba! (the tune performed by the Manhattan Singers of Copacabana) playing through my head.
To watch me in the kitchen during the onset of preparing my version of Ay! Caramba! Lime Chicken, aka Fiesta Lime Chicken, I'm sure you'd swear I was possessed.
I'm sure you'd giggle. My family does.
Just like the song…
"I hear the rumba (you hear the rumba?)
And then the mambo (you want to mambo?)
wait, I think you should know Latin drums make me go
Ay! Caramba!
They shake maracas (I shake maracas)
I go bananas (you like bananas?)
We start having fun, but before it's all done
Okay, I'm all done embarrassing myself. Enough is enough. Let's get to the recipe. 
Ay! Caramba! (Sorry, I couldn't help myself.)
Just one more time. 
Ay! Caramba! (Erm… Yep, I'm really done now.)
Here you go — my recipe for Tequila Lime Chicken.
If you've fixed it, let me know how it tasted in the comments below.
XXO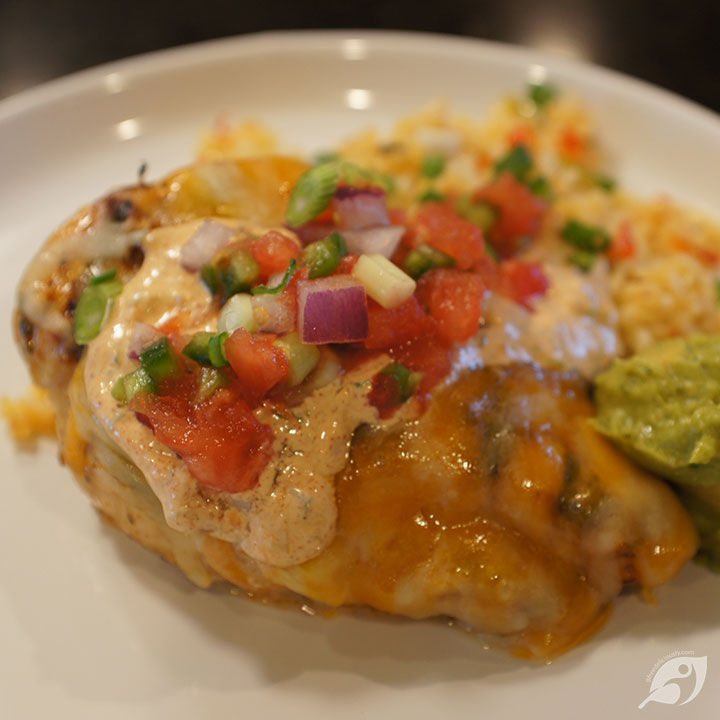 Ay! Caramba! Tequila Lime Chicken
Get Your Rumba On with this Applebee's Inspired Tequila Lime Chicken Dish!
EQUIPMENT
grill

Large Zipper Bag

tongs

whisk
INGREDIENTS
Add ingredients to your Private Shopping List before ordering online.
Quick Add Ingredients to Shopping List
INSTRUCTIONS
Place a large zipper bag inside a bowl. Add the water, teriyaki sauce, garlic, lime margarita mixer, tequila, Worcestershire sauce, and ginger into the bag. Zip closed and shake gently to combine the marinade. Place the chicken into the bag, zip closed, cover and refrigerate for at least one hour.

To prepare the sauce – In a medium-size bowl combine the mayonnaise, yogurt, salsa, half-n-half, Cajun seasoning, parsley, and hot sauce. Whisk to until the sauce is combined. Cover and refrigerate until needed.

To prepare the Pico de Gallo – In a medium bowl combine the tomato, red onion, green onion, jalapeno pepper, and lime juice. Salt to taste and mix well. Cover and refrigerate until needed.

Spray the grill grates of your outdoor grill with a gluten-free high-heat grill spray. Pre-heat the grill to medium-high heat.

Remove the chicken breasts from the marinade, using about half of the sauce mixture divided into a separate bowl, brush each chicken breast on both sides to coat, then place onto the grill. Cook the chicken turning frequently and brushing with the sauce mixture on each flip. Grill until the internal temperature of the meatiest part of the breast reaches 165ºF. Remove from the grill to an oven-safe sheet when done. Spread remaining reserved sauce mixture over the breasts, sprinkle the grated cheese over the top and return briefly to the grill or broil in the oven just until the cheese is melted on top of the chicken.

Remove the chicken and top with Pico de Gallo, and garnish with reserved red and green onion to garnish for serving.
Nutrition
Calories:
412
kcal
Carbohydrates:
13.4
g
Protein:
23.7
g
Fat:
29.5
g
Saturated Fat:
13.1
g
Polyunsaturated Fat:
7
g
Monounsaturated Fat:
7.9
g
Trans Fat:
0
g
Cholesterol:
79.4
mg
Sodium:
1185.6
mg
Potassium:
502.4
mg
Fiber:
2.6
g
Sugar:
6.6
g
Vitamin A:
187.7
IU
Vitamin C:
47.6
mg
Calcium:
488.7
mg
Iron:
1.4
mg
(Nutritional values are an approximation. Actual nutritional values may vary due to preparation techniques, variations related to suppliers, regional and seasonal differences, or rounding.)
Copyright © 2017-2023 Kymberley Pekrul | GfreeDeliciously | gfreedeliciously.com | All content and photographs are copyright protected. The sharing of this recipe is both encouraged and appreciated. However, copying and/or pasting full recipes to any social media is strictly prohibited. Please read my Photo Use Policy for detailed guidelines and further clarification.