Oh, Baby!
Warm-up Your House & The Holidays with Decadent White Chocolate and Cranberry Oatmeal Cookies
Soft, chewy, and no chill-time required. Bake up these Decadent White Chocolate and Cranberry Oatmeal Cookies for a holiday treat without a lot of fuss!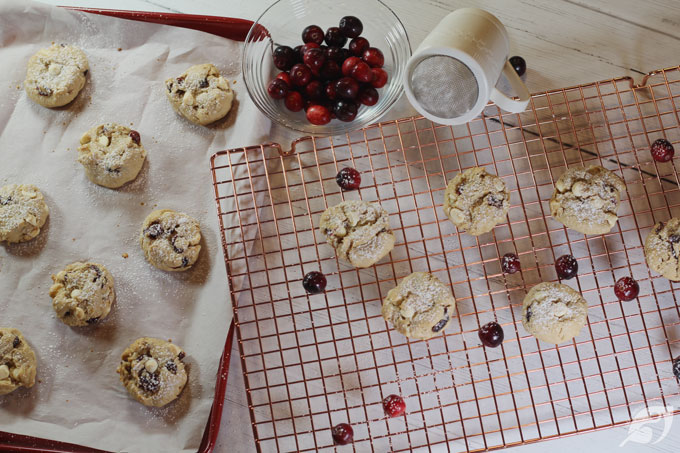 As the weather turns colder, you can count on us to turn on the oven to begin our holiday baking. We start by filling cookie jars with great flavored cookie combinations and festive treats for family, friends, grandchildren, or others stopping by.
One of our favorites these white chocolate and cranberry oatmeal cookies.  Cookies loaded with Christmasy wintery flavors that bake up into a soft, chewy cookie that everyone will love! They take only 30 minutes for the first batch to appear from the oven, and they stay fresh-tasting for up to a week, so they're perfect for making ahead to have ready for impromptu visits, snacking, or an indulgent dessert after meals.
Watch #CookingGfreeDeliciously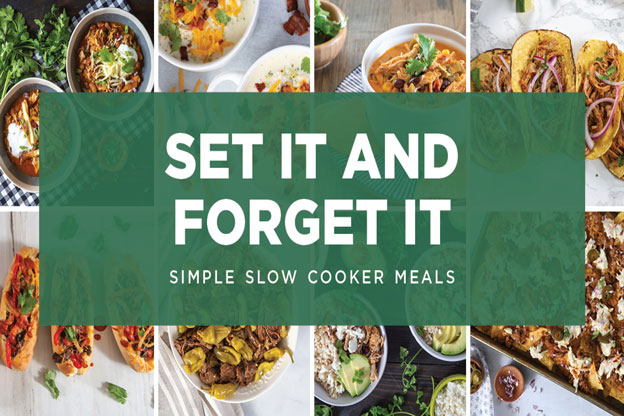 We believe cooking should be fun, but we also know it can sometimes be intimidating, especially when cooking gluten-free. That's why we strive to help home cooks of all levels learn, practice and grow their basic skills through easy (always gluten-free) recipes that help make cooking an enjoyable experience. Follow us on Facebook to be among the first to watch! 
See something you liked during a video? Shop the Faves for all the brands we recommend.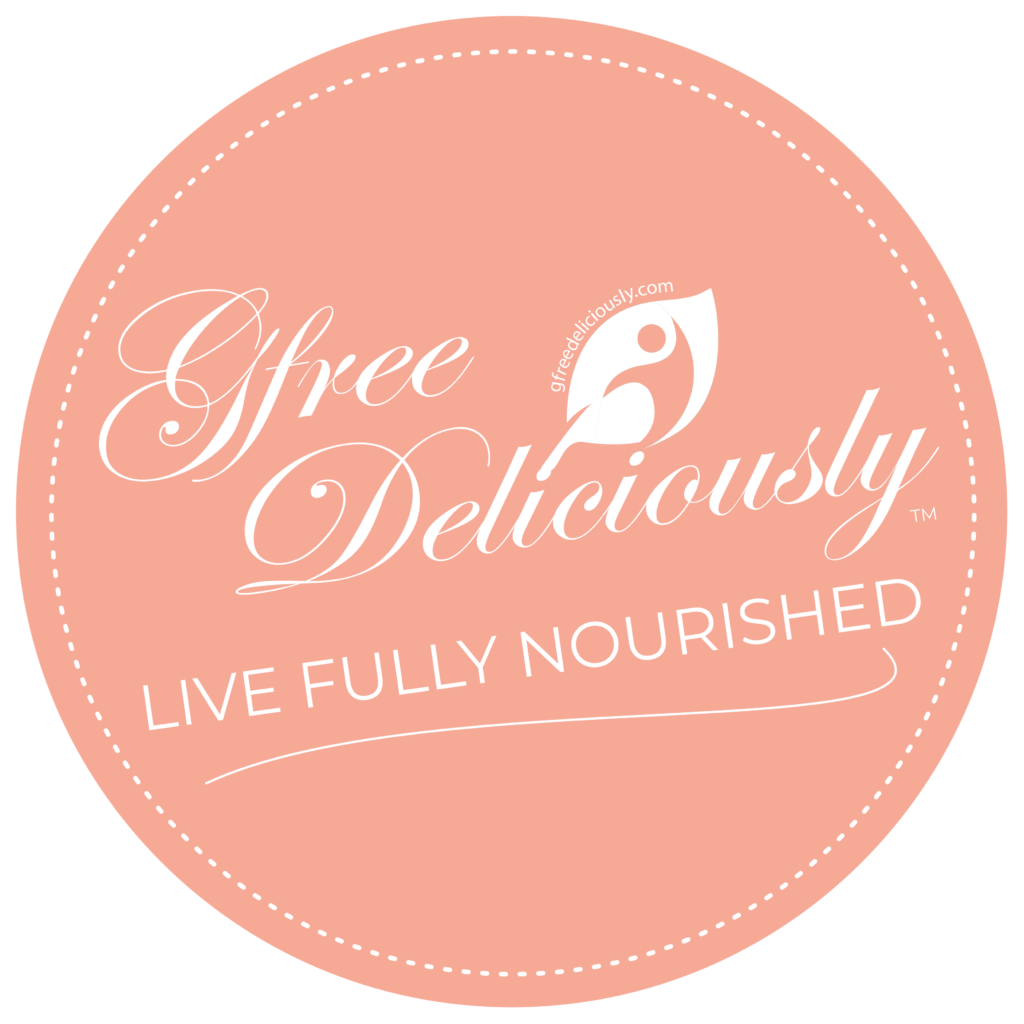 GET RECIPES • RESOURCES • +eNEWS UPDATES & MORE STRAIGHT TO YOUR INBOX !
Simple and delicious gluten-free recipes, family-friendly meal ideas, healthy cooking, encouragement, and easy-to-implement lifestyle strategies to live fully nourished… Only from GfreeDeliciously!
Our inspiration for these decadent White Chocolate and Cranberry Oatmeal Cookies was discovered in the December 2021 cookbook featured in our GfreeCookbook Club book review. We referenced the eBook recipe making it two times; first, substituting our Gluten-Free Cake Flour Blend for the author's gluten-free flour blend and replacing Agave for the honey because our honey bottle was empty. Then our second recipe batch was made using GF Jules Gluten-Free Flour Blend and eliminating the xanthan gum. In both instances, the cookies baked up beautifully.
The GfreeDeliciously Gluten-Free Cake Flour Blend
After reading about the author's gluten-free flour blend containing one part white rice flour with equal parts potato and tapioca starch, I decided to substitute our Gluten-Free Cake Flour Blend.
Although similar, our cake flour blend mixture uses sweet rice flour, brown rice flour, and equal parts potato starch (NOT to be confused with potato flour) and tapioca starch to make the high-starch-low-protein flour. The high-starch-low-protein balanced blend of these alternative flours contains extra starch from the potato and tapioca starch, giving gluten-free cookies a fine crumb with no sandy or gritty texture. So, if you're blending your flour from scratch, and depending on what you have on hand, either flour blend is an excellent choice for making gluten-free soft-batch cookies and cakes, muffins, and quick bread.
Picture the recipe step-by-step...
We also wanted to try one of our favorite go-to all-purpose gluten-free flours in another batch…
Because the first batch of cookies was a hit with both dear hubby and myself, we decided to make another batch, this time using GF-Jules Gluten-Free Flour Blend. We wanted to see if an all-purpose gluten-free flour blend would make any difference in baking and a side-by-side taste test of the cookies.
As expected, the GF Jules all-purpose gluten-free flour didn't disappoint us. While the GF Jules flour works very differently than our gluten-free flour blend, the ratio of starches in the GF Jules all-purpose blend still baked up well for these White Chocolate and Cranberry Oatmeal Cookies.
You should also note that because GF Jules flour already has xanthan gum in it, we opted to eliminate it in this batch so that the cookies would bake and rise evenly and not turn out gummy. And again, because the ratio of starches has baked up beautifully in many family favorite recipes when we've used the flour before, we were pretty sure the deletion would be okay when baking up this recipe too.
We felt that the cookies were equally delicious using GF Jules flour, so you can feel confident using it as a substitution option without hesitation. Just be sure to eliminate the xanthan gum from the recipe if you make them this way.
A Classic Cookie Combo for Christmas
These White Chocolate and Cranberry Oatmeal Cookies are so, SO GOOD!
There's just something about this combination of ingredients that make these a classic cookie combination, especially for Christmas. The oatmeal cookie base is perfectly soft and chewy, and the cranberry with the white chocolate delivers a fun pop of color for this time of year!
Oh, and did we tell you there's also loads of flavor in every bite?
We did!
Well, then you already know that the sweet-tart burst from the cranberries compliments the white chocolate beautifully to even out the white chocolate sweetness. And don't be tempted to skip the cinnamon in these cookies! It adds that little extra bit of Christmasey flavor that would otherwise be missing.
We're sure you'll add these cookies to your must-make treats for the holidays and Santa!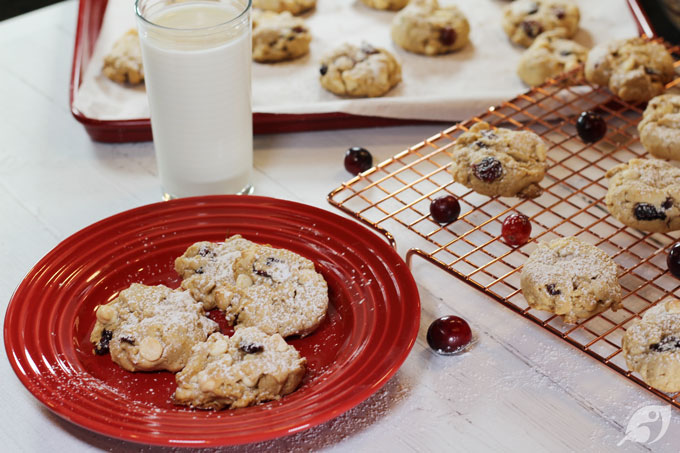 After you try these White Chocolate and Cranberry Oatmeal Cookies, check out a few of our other always gluten-free cookie recipes. Be among the first to know whenever we post a new recipe by following us on Pinterest, Facebook, Instagram, and Twitter. So, follow along, and let's make excellent food, GfreeDeliciously, together!
XXO
P.S. When you give this recipe a try, let us know how you like it! Leave a comment below, share it, and rate it – it's super helpful for other readers and us. Just click the blue-green comment bubble on the bottom right of your screen to jump to the comment area below.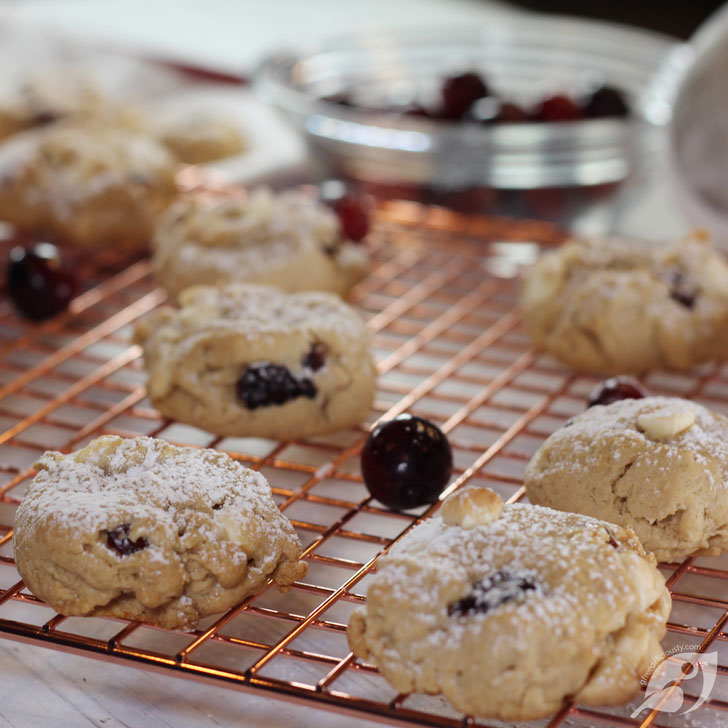 Decadent White Chocolate and Cranberry Oatmeal Cookies
The gluten-free cake-like oatmeal cookie exterior embraces creamy white chocolate morsels and luscious bits of sweet dried cranberries, dusted with powdered sugar. It's a perfectly chewy white chocolate and cranberry oatmeal cookie treat that looks, smells, and tastes just like Christmas!
EQUIPMENT
Cookie Sheets or Sheet Pans

Parchment paper

Large bowl

Hand or Stand Mixer

Utensils (Measuring Cups & Spoons, Rubber Spatula or Large Spoon, Medium-size Cookie Scoop)
Add ingredients to your Private Shopping List before ordering online.
Quick Add Ingredients to Shopping List
Nutrition
Calories:
167
kcal
Carbohydrates:
25.7
g
Protein:
1.7
g
Fat:
6.5
g
Saturated Fat:
3.9
g
Polyunsaturated Fat:
0.3
g
Monounsaturated Fat:
1.9
g
Trans Fat:
0
g
Cholesterol:
27
mg
Sodium:
86
mg
Potassium:
98
mg
Fiber:
0.9
g
Sugar:
13.4
g
Vitamin A:
38.5
IU
Vitamin C:
0
mg
Vitamin D:
0.2
µg
Calcium:
24.4
mg
Iron:
0.2
mg
(Nutritional values are an approximation. Actual nutritional values may vary due to preparation techniques, variations related to suppliers, regional and seasonal differences, or rounding.)
Copyright © 2017-2023 Kymberley Pekrul | GfreeDeliciously | gfreedeliciously.com | All content and photographs are copyright protected. The sharing of this recipe is both encouraged and appreciated. However, copying and/or pasting full recipes to any social media is strictly prohibited. Please read my Photo Use Policy for detailed guidelines and further clarification.