Humble Cold-Weather Beef Stew
A humble cold-weather beef stew that's hearty and comforting becomes suddenly sexy when made with dark chocolate and port wine.
Hearty and Comforting Beef Stew
When cold weather sets in, there's nothing better than a hearty and comforting beef stew in the oven or slow cooker to cozy up the house. It can set the tone for a weekend of relaxation.
Why? Because who doesn't love the whole idea of any meal that pretty much cooks up all by itself?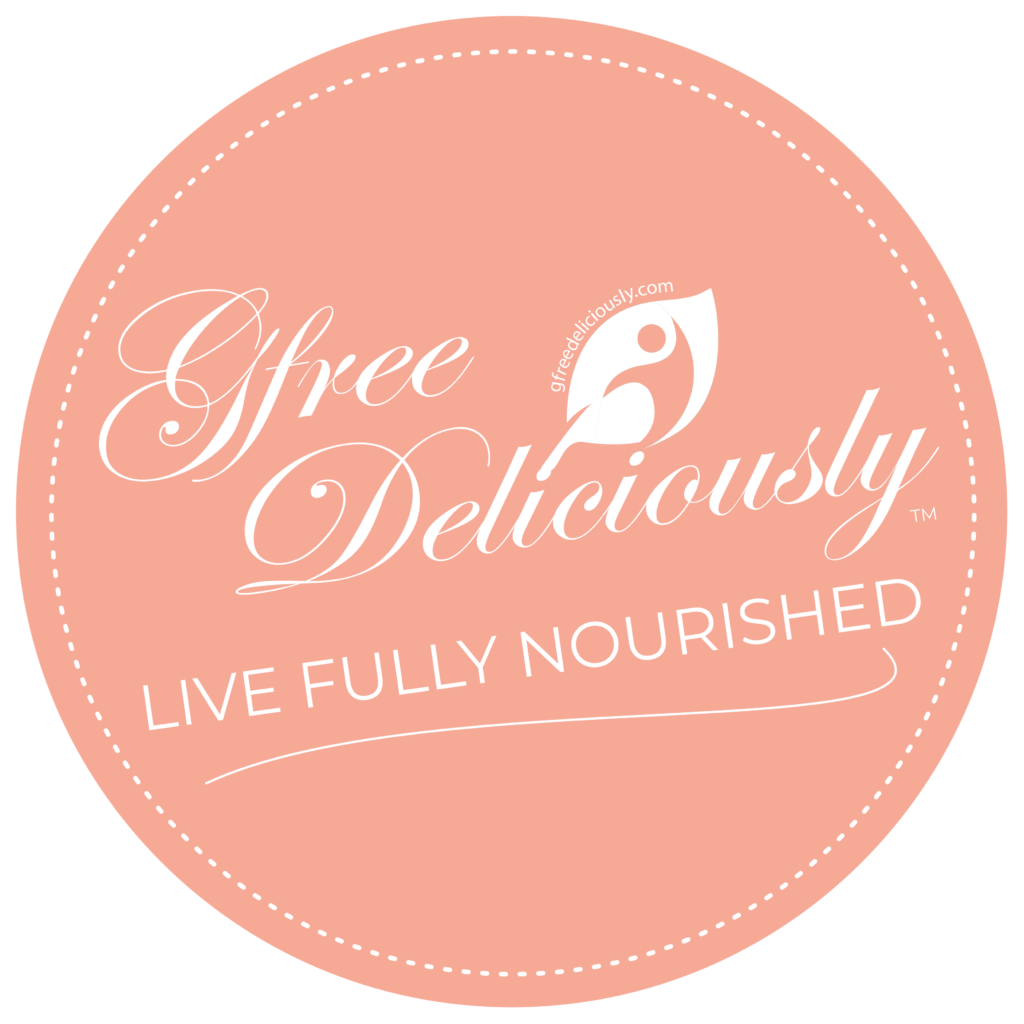 GET RECIPES • RESOURCES • +eNEWS UPDATES & MORE STRAIGHT TO YOUR INBOX !
Simple and delicious gluten-free recipes, family-friendly meal ideas, healthy cooking, encouragement, and easy-to-implement lifestyle strategies to live fully nourished… Only from GfreeDeliciously!
So, I always keep essential stew ingredients on hand during the winter for meals when it's cold and freezing. Foods like root vegetables and meats for making when I feel more like relaxing than spending time in the kitchen.
For instance, I always ensure my fridge is stocked with vegetables that add essential flavors, like carrots, celery, and onions. That good potatoes are on hand. Beef broth and canned tomatoes are in the pantry, and a lean top sirloin roast or beef stew meat is available in the freezer. And for this recipe, when you add the unlikely ingredients of dark chocolate and port wine — this stew becomes an even more flavorful, comforting, and filling warm dinner!
 'Nuff said!
XXO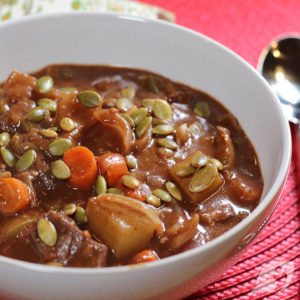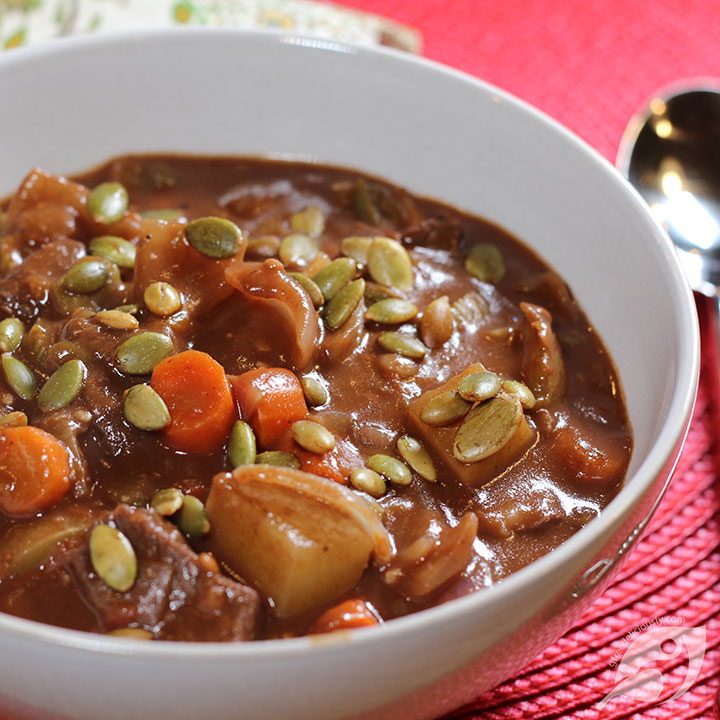 Chocolate & Port Beef Stew
Used by chefs as natural choices for enhancing the flavor in savory dishes, dark chocolate, and port wine does not add sweetness, but quite unexpectedly, delivers richness and depth to this cold-weather humble beef stew recipe.
EQUIPMENT
Heavy oven-rated deep Pot

Foil-lined Baking Sheet
INGREDIENTS
For the Vegetables
Add ingredients to your Private Shopping List before ordering online.
Quick Add Ingredients to Shopping List
INSTRUCTIONS
Preheat the oven to 500ºF. Prepare the meat and scrub the vegetables, cutting off any bad spots.
For the Meat
Salt the beef, and place it into the heavy Pot with the butter. Roast uncovered on the upper-middle rack until browned, approximately 15-20 minutes.

Remove the meat from the oven, add the gluten-free all-purpose flour, stir to coat, then transfer the beef to a bowl.
For the Vegetables
Prepare the vegetables in bite-sized dice and spread out onto a foil-lined baking sheet. Toss with olive oil, garlic, salt, and pepper. Roast on the bottom rack, uncovered for 15-20 minutes.
To Make the Stew
Using the same Pot from the meat, add the onion, celery, and garlic, cooking over medium-high heat on the stovetop for 3-5 minutes. Deglaze the Pot by adding the port wine, using a spoon to scrape and remove any browned bits from the bottom. Continue cooking until the wine has reduced by about half.

Add the broth, tomatoes, cayenne pepper, cinnamon, and salt. Return the meat to the Pot. Bring the stew to a boil, cover, reduce the heat to low, and simmer until the beef is very tender (about 2 hours), stirring occasionally.

About 30 minutes before the stew is ready, transfer the roasted vegetables to the Pot. Continue to simmer stew with the lid on until the veggies are easily pierced with a fork. When the veggies are tender, stir in the chocolate to taste until melted.

Adjust the seasoning with more salt and pepper as desired. The stew should be thick and richly colored. To make it soupier, add more beef broth until the desired consistency is reached.
To Serve
Serve plain or spoon on cooked rice, polenta, or noodles. Garnish with Pepitas for a dash of color.
KITCHEN NOTES
*Unsure about the chocolate, and you don't have any Port, or want to skip them altogether? Leave them out. This beef stew is still a super comforting meal to make that requires only a little time in the kitchen when your favorite thing to do in life is relaxing.
Nutrition
Calories:
387
kcal
Carbohydrates:
37.3
g
Protein:
22
g
Fat:
11.3
g
Saturated Fat:
5
g
Polyunsaturated Fat:
1.2
g
Monounsaturated Fat:
4
g
Trans Fat:
0.1
g
Cholesterol:
55.4
mg
Sodium:
1017.3
mg
Potassium:
1199.4
mg
Fiber:
6.5
g
Sugar:
10.5
g
Vitamin A:
758.7
IU
Vitamin C:
30.9
mg
Calcium:
79.1
mg
Iron:
3.8
mg
(Nutritional values are an approximation. Actual nutritional values may vary due to preparation techniques, variations related to suppliers, regional and seasonal differences, or rounding.)
Copyright © 2017-2023 Kymberley Pekrul | GfreeDeliciously | gfreedeliciously.com | All content and photographs are copyright protected. The sharing of this recipe is both encouraged and appreciated. However, copying and/or pasting full recipes to any social media is strictly prohibited. Please read my Photo Use Policy for detailed guidelines and further clarification.