We've decided to discontinue our partnership with Wildtree.  While we are still a fan of the company and its products, we feel we can offer our gluten-free audience healthy, affordable solutions and inspiration for fulfilling meals, cooking classes, and experiences more tailored to its interests apart from being an affiliate of the organization. We hope you'll continue to find the products, meal solutions, and inspired recipes we've shared from their website, welcome additions to your kitchen and family's table.
Simple, Healthy, & Tasty January Meal Prep Collection
Healthy Make-Ahead Recipes to cook in January! Perfect for breaking into containers, storing in your fridge, and grabbing when time is tight (but you still want to make a healthy choice). This month's Cooking Collection focuses on simple, healthy, and tasty lunch and dinner prep for starting your year off simple!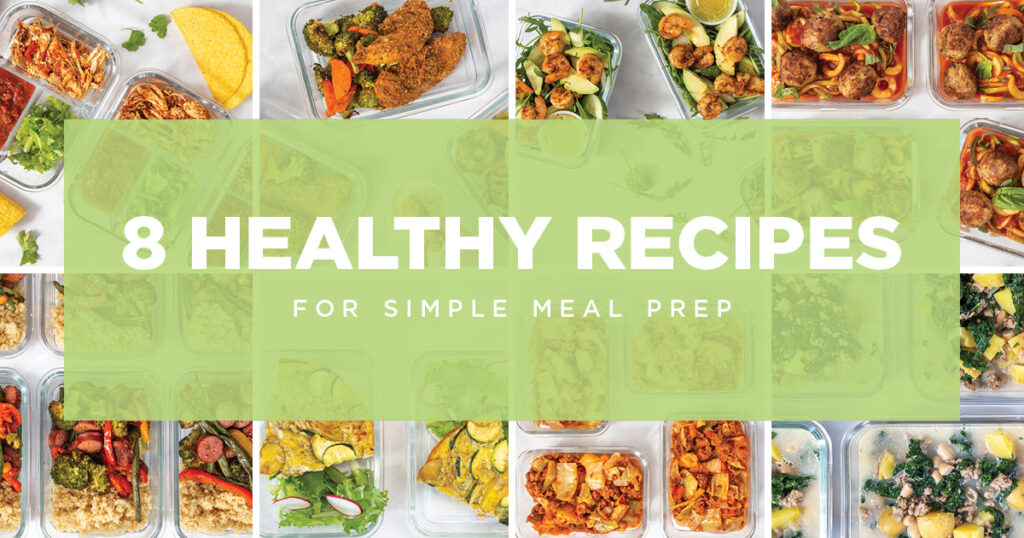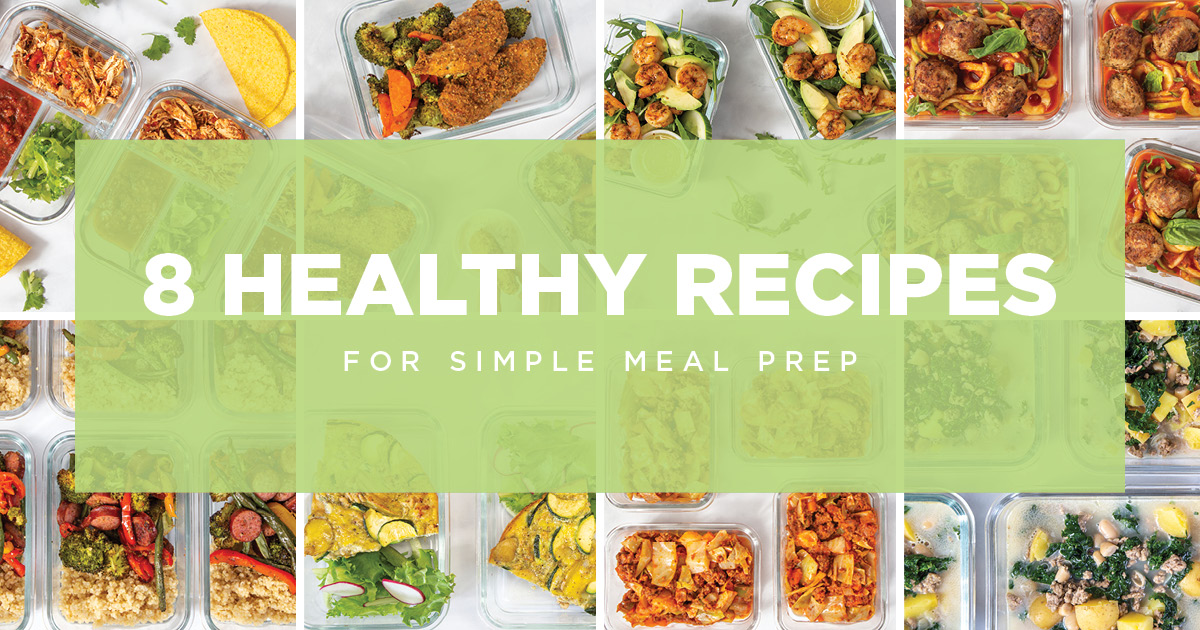 Recipes include: Zuppa Toscana, Chipotle Chicken Tenders, Unstuffed Cabbage, Turkey Sausage & Zucchini Frittata, Chipotle Ranch Chicken Tacos, Sausage Meatballs with Zoodles, Chipotle Shrimp & Avocado Salad, Smoked Sausage & Veggies
When you Subscribe for our FREE Basic Pass !!
Watch #CookingGfreeDeliciously
Subscribe to our YouTube Channel
We believe cooking should be fun, but we also know it can sometimes be intimidating, especially when cooking gluten-free. That's why we strive to help home cooks of all levels learn, practice and grow their basic skills through easy (always gluten-free) recipes that help make cooking an enjoyable experience. Follow us on Facebook to be among the first to watch! 
See something you liked during a video? Shop the Faves for all the brands we recommend.
The Meal Prep Cooking Collection...
Simplify cooking around your schedule this January
Save time and money, reduce waste, and the temptation to eat outside your resolution (whether the goal is a diet or your budget) with this month's eight lightened-up recipes from the  January Meal Prep Cooking Collection and meal plan to take meal planning off your plate.
In the simplest term, meal prepping is preparing a meal or recipe, then portioning it out to create an easy to grab ready-made dining option. So if you've ever made a meal, then packed up leftovers to take with you for lunch the next day, then you've already got some meal prep experience under your belt! Mostly, though, meal prepping refers to preparing several (usually 3-7) days' worth of food at once. Think of it kind of like packing up your lunches for the week all at one time instead of packing individual lunches up each morning.
Convenience and efficiency are the key attractions to meal prepping, and if you're like many busy people, cooking every day may be out of the question. Or maybe you're too tired after working to think about cooking a meal, eating it, and then cleaning up afterward; meal prepping may be an appealing method for simplifying cooking and centering it around your schedule.
Because the very best news is that you can have each of this month's recipes prepped in under an hour, packaged in individual servings in airtight containers, and stored in the fridge for enjoying simple, healthy, and tasty meals all month long.
Pack in the Veggies and Focus on Protein
Focus on healthy, energizing nutrients to fuel your healthy journey with these 8 Lightened-up healthy meal prep recipes!
Note: Several Wildtree seasonings and spice blends that we love are included in the recipes featured in this collection. But you can always substitute any similar favorites you may already have in stock.
Chipotle Ranch Chicken Tacos
Bring BIG flavor and no-stress prep together for a perfect EASY PEASY weeknight dinner with these Chipotle Ranch Chicken Tacos! Chipolte Ranch and Garlic Galore Seasoning make Instant Pot cooked chicken breasts and fire-roasted diced tomatoes – so yummy for your tummy.
Let's go ahead and get started. Begin by adding the chicken breasts and diced tomatoes with the seasonings to an electric pressure cooker—Cook everything on high for 20 minutes. Next, shred the chicken with forks or tongs. Finally, toss it back in the sauce still in the pot and serve it in corn tortillas with lettuce, salsa, or any of your favorite taco toppings.
For the meal prep, you'll package the chicken, lettuce, and salsa in airtight containers with compartments and keep them refrigerated for 3-5 days until you are ready to eat them. Keep corn tortillas separate. For extended storage, freeze the chicken and sauce in airtight containers for up to 3 months.
When ready to eat, fill the corn tortillas with lettuce and salsa and place the warmed chicken on top!
Chipotle Ranch Chicken Tenders
Who needs nuggets when Chipotle Ranch Chicken Tenders with broccoli and carrots are so simple to prep? Use two sheet pans – one for pre-cooking the Chipotle Ranch seasoned chicken tenderloins, the other for tossing broccoli and carrots with oil and Garlic Galore Seasoning blend. Bake, then serve with our favorite dipping sauce for a tasty heat-and-eat lunch or dinner that kids of all ages will love.
Chipotle Shrimp & Avacado Salad
Load up this Chipotle Shrimp & Avacado Salad with heaping handfuls of leafy greens like arugula and spinach, top with cucumber, avocado, and Chipotle Ranch seasoned shrimp dressed with a simple homemade dressing that's bright, fresh, and satisfying. A light lunch or supper doesn't get much better than this!
Sausage Meatballs Over Zoodles
A healthy twist on the classic comfort dish Spaghetti with meatballs, this faux-pasta Sausage Meatballs Over Zoodles dinner comes together with easy-to-find ingredients, and it's simple to customize.
Begin by combining tomato sauce with Pizza Sauce Seasoning. Use ground pork, egg, and breadcrumbs with Italian Sausage Seasoning to make the meatballs. Cook them up for about 10 minutes.
Meanwhile, spiralize the zucchini, or to save time, your store might have them already done for you. Add the zoodles to the sauce to cook until thoroughly heated. Divide into portions, top with the meatballs, and voila, this meal prep's complete!
Healthy, inexpensive, and delicious, Smoked Sausage & Veggies is a down-home meal you will want to make again and again. Chipotle Ranch seasoning gives a hint of smoky flavor and a tingling spice, and our sensational Garlic Galore Seasoning blend is a perfect replacement for plain garlic powder. The seasoning blend includes organic garlic, onion, sea salt, parsley, basil, and black pepper. Think California garlic but in a combination that is certified Gluten-free, Dairy-free, Vegetarian, Vegan, Sugar-free, Certified Kosher, and Certified Organic – so you know this is safe for you.
Getting back to the recipe, you're going to toss together kielbasa (I imagine alternatively using pre-grilled brats); you'll mix the sausage and vegetables with the seasonings, and oil, spread everything in an even layer on a sheet pan, and bake for 30-35 minutes.
Meanwhile, prepare the quinoa according to the package directions. When the kielbasa is lightly brown and the veggies are tender, serve them over the quinoa or divide everything into individual servings in airtight containers and store them in the fridge or freezer until you need them.
This dish is perfect for busy weeknights or nights when you don't feel like cooking!
Turkey Sausage & Zucchini Frittata
Frittatas are so fun and easy to make and cook up in your favorite skillet to serve oven-to-table for a weekend breakfast or leisurely brunch. I also love that once cooked, it's a perfect light meal to divide into individual servings to meal prep for future meals because it freezes well and reheats so wonderfully!
To make this Turkey Sausage & Zucchini Frittata, you'll preheat your oven to 375°F. Begin by whisking together the eggs and one tablespoon of the Garlic Galore Seasoning Blend, then set them aside. Grab your favorite skillet to heat one tablespoon of the oil over medium heat before adding the turkey, onion, and Italian Sausage Seasoning that you will sauté until the turkey is brown.
Next, into the same skillet, you'll add the remaining tablespoon of oil, the sliced zucchini, potatoes, and the remaining Garlic Galore Seasoning blend, and sauté for five minutes longer. Now, add the whisked eggs to the skillet, and you're ready to take it to the oven to bake for 20-25 minutes until the eggs are set firm in the middle.
Please note that you MUST use an oven-safe skillet to go from stovetop to oven. After all, you don't want the handle of your favorite skillet melting. Yikes!
For meal prep, let the frittata cool completely before cutting into individual servings to store in airtight containers in the refrigerator for 3-5 days or in the freezer for up to three months.
If you grew up on German stuffed cabbage rolls, you'd already love this comfort food dish for Unstuffed Cabbage that fills the bill perfectly in a modern way without all the fussiness. And if you've never had it before, I promise you'll love this recipe!
This one-pot meal is just 330 calories per serving. You'll make it in three easy steps on the stovetop.
To start, you'll heat some oil in a heavy-bottomed, high-sided pot over medium heat. Next, add ground beef, carrot, onion, and bell pepper with some of the Garlic Galore Seasoning Blend and Pizza Sauce Seasoning. Stir everything up and sauté until the ground beef is no longer pink.
Towards the end, you'll add tomato paste and crushed tomatoes, bring to a boil, then add in the cabbage. This dish's magic happens as the flavors meld together, cooking over medium heat for 20-25 minutes. You'll keep stirring it occasionally as it cooks until the cabbage is cooked and tender. We always serve it with boiled or mashed potatoes.
Ummm, Schmecken!! "Taste good," as our German grandmothers would have said.
Dairy-free, Paleo, and Whole30, healthy Zuppa Toscana soup is rich, creamy, slightly spicy, and bursting with classic Tuscan flavor!
There are countless ways to make this delicious one-pot soup recipe decidedly yours; I've done it another way, too, so be sure to check out this other recipe! But for this version, we've added cannellini beans and almond milk to give some extra protein and make it wonderfully creamy.
You'll begin by heating a large dutch oven or saucepan over medium heat and then adding the ground pork, onion, and Italian Sausage Seasoning. Sauté until the pork is brown, add in the potatoes and chicken broth, cover, and let everything hang out on low heat for about 10-15 minutes until the potatoes are tender. Add in the kale and beans to cook for five minutes more before turning off the heat and stirring in the almond milk and salt.
For meal prep, scoop it into individual servings using your favorite ladle and store it in airtight containers in the refrigerator for up to a week or in the freezer for up to three months.
If you love the idea of meal prepping but aren't about eating identical meals for days straight, these few simple, adaptable, delicious recipes that will hold up in the fridge and freezer should get you started. Mix and match the meals throughout the month to keep you well-fed and excited to eat. And if you're looking for more inspiration, peek through the filmstrip located at the top of every page to discover more recipes for cooking GfreeDeliciously. Enjoy!
If you are celiac, gluten-intolerant, or following a strict gluten-free diet, be sure to substitute an all-purpose gluten-free flour blend in place of whole-wheat or gluten-containing flour. And always check the ingredient labels, and swap out any products that may include wheat, barley, or rye for certified gluten-free versions when making recipes not explicitly tagged gluten-free.
Let's get cooking #GfreeDeliciously!
#CookingGfreeDeliciously recipe posts usually appear within 24-Hours of each Wednesdays' cooking workshop.