So that you know, we've decided to discontinue our partnership with Wildtree.  While we are still a fan of many of the company's products, we feel that our new partnership with Epicure offers our gluten-free audience an even bigger plate full of healthy solutions, inspiration, and opportunities for a fulfilling life, whether it's in the kitchen, at a Cooking Class, or through the freedom and flexibility of a home-based business. We hope you'll continue to find the recipes we've shared, that have been inspired by Wildtree, welcome additions to your family's table.
IMPORTANT UPDATE: November 1, 2022
Please note that some product links in this post may have been removed or changed to reflect our new partnership with EPICURE.
Healthy Make-Ahead Recipes to cook in January! Perfect for breaking into containers, storing in your fridge, and grabbing when time is tight (but you still want to make a healthy choice). This month's Wildtree Cooking Collection focuses on simple, healthy, and tasty lunch and dinner prep for starting your year off simple!
January's Cooking Collection bundles 4 dairy-free, gluten-free, and no sugar added products with a digital meal plan that includes: 8 tasty recipes that make perfect meal prep options (recipes are also dairy-free, gluten-free, and no sugar added), individual grocery lists, and 2 weekly grocery lists.
Products include: Chipotle Ranch, Italian Sausage Seasoning, Pizza Sauce Seasoning, Garlic Galore Seasoning Blend
6/1/2021 – DISCONTINUED & LIMITED-TIME PRODUCTS: Italian Sausage Seasoning, and Pizza Sauce Seasoning
Recipes include: Zuppa Toscana, Chipotle Chicken Tenders, Unstuffed Cabbage, Turkey Sausage & Zucchini Frittata, Chipotle Ranch Chicken Tacos, Sausage Meatballs with Zoodles, Chipotle Shrimp & Avocado Salad, Smoked Sausage & Veggies
Watch #CookingGfreeDeliciously
We believe cooking should be fun, but we also know it can sometimes be intimidating, especially when cooking gluten-free. That's why we strive to help home cooks of all levels learn, practice and grow their basic skills through easy (always gluten-free) recipes that help make cooking an enjoyable experience. Follow us on Facebook to be among the first to watch! 
See something you liked during a video? Shop the Faves for all the brands we recommend.
The Wildtree Meal Prep Cooking Collection...
Simplify cooking around your schedule this January
Save time, money, reduce waste, and the temptation to eat outside your resolution (whether the goal is a diet or your budget) with this month's eight lightened-up recipes from the Wildtree January Meal Prep Cooking Collection and meal plan to take meal planning off your plate.
In the simplest term, meal prepping is preparing a meal or recipe, then portioning it out to create an easy to grab ready-made dining option. So if you've ever made a meal, then packed up leftovers to take with you for lunch the next day, then you've already got some meal prep experience under your belt! Mostly, though, meal prepping refers to preparing several (usually 3-7) days' worth of food at once. Think of it kind of like packing up your lunches for the week all at one time instead of packing individual lunches up each morning.
Convenience and efficiency are the key attractions to meal prepping, and if you're like many busy people, cooking every day may be out of the question. Or maybe you're too tired after working to think about cooking a meal, eating it, and then cleaning up afterward; meal prepping may be an appealing method for simplifying cooking and centering it around your schedule.
Because the very best news is that you can have each of this month's recipes prepped in under an hour, packaged in individual servings in airtight containers, and stored in the fridge for enjoying simple, healthy, and tasty meals all month long.
INSPIRE EXCITING CULINARY ADVENTURES !!
EPICURE: Bringing you an Alway Gluten-Free Better Food Experience!
When you Subscribe for our FREE Basic Pass !!
GET RECIPES • RESOURCES • + eNEWS UPDATES
& MORE STRAIGHT TO YOUR INBOX !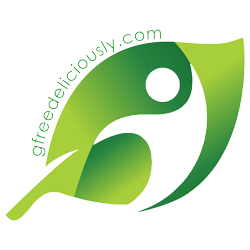 An artful gluten-free home, health, and cooking eNewsletter. Get recipes, resources, +eNews updates, and even more – for all food lovers gathered at the same table… Only from GfreeDeliciously!
Have you made these dinners? I'd love to hear your thoughts...