IMPORTANT UPDATE: November 1, 2022
Please note that some product links in this post may have been removed or changed to reflect our new partnership with EPICURE.
Eight delicious, seasonal recipes to cook in October! From nourishing soups and hearty comfort foods to the best Pumpkin Cheesecake Truffles you'll ever eat, these healthy fall recipes are ones you'll make again and again. Pull-on your favorite sweater and get ready for pumpkin, squash, root vegetables, and traditional meals with a modern spin in these incredible recipes.
October's Monthly Cooking Collection: Fall Flavors bundles 4 of Wildtree's top-selling products with a digital meal plan that includes: 8 delicious seasonal recipes, individual grocery lists, and 2 weekly grocery lists.
Products include: Pot Pie Skillet Meal, Shepherd's Pie Skillet Meal, Pumpkin Cheesecake Blend, and Garlic & Herb Blend
6/1/2021 – DISCONTINUED & LIMITED-TIME PRODUCTS: Pumpkin Cheesecake Blend, and Garlic & Herb Blend
Recipes include: Pumpkin Mac & Cheese, Butternut Squash & Mushroom Chicken Pot Pie, Creamy Spinach Soup, Pumpkin Oat Breakfast Bars, Salisbury Steaks, Pumpkin Cheesecake Truffles, Shepherd's Pie Stuffed Potatoes, and Creamy Chicken Pot Pie Soup
Cook along with Wildtree, and me this October...
Subscribe to the G-Free Deliciously YouTube Channel
Introducing the October Cooking Collection Video!
We believe cooking should be fun, but we also know it can sometimes be intimidating, especially when cooking gluten-free. That's why we strive to help home cooks of all levels learn, practice and grow their basic skills through easy (always gluten-free) recipes that help make cooking an enjoyable experience. Follow us on Facebook to be among the first to watch! 
See something you liked during a video? Shop the Faves for all the brands we recommend.
INSPIRE EXCITING CULINARY ADVENTURES !!
EPICURE: Bringing you an Alway Gluten-Free Better Food Experience!
Hello Sweet and Savory Fall Recipes
The air is crisp, the leaves are turning, and it is starting to feel like Fall. With the change of seasons, it's only natural to head for the kitchen that beckons us to cook cozy comfort foods, eat pumpkin in every way we can imagine, and include squash and root vegetables in fall dinners and harvest feasts.
This month's Wildtree Fall Flavors October Cooking Collection makes that easy!
You'll find healthy, clean-eating recipes that are perfect as October rolls around (although they are suitable for making in November, too). Get ready to eat the yummiest Pumpkin Cheesecake Truffles, comfort foods like Butternut Squash & Mushroom Chicken Pot Pies, and have some fun in the kitchen too!
This month you'll find a delicious variety of recipes for meals to warm you up all month long.
Cook sweet, savory, healthy dishes, including satisfying Chicken Pot Pie Soup that will hit the "spot" after chilly days spent picking apples and raking leaves.
You'll love the Butternut Squash & Mushroom Chicken Pot Pie. This recipe is about warm, satisfying comfort packed underneath a buttery, flaky top crust. Prep this comforting dish in a short 15 minutes, then finish baking it up in the oven, so you don't have too much to do. The side benefits are that your house will smell amazing!
OMG!! Pumpkin Oat Breakfast Bars! Thick, chewy, and loaded with pumpkin flavor, these Pumpkin Oat breakfast bars are perfect for a healthy breakfast alongside fruit and yogurt or as a snack all on their own.
We're cooking Salisbury Steaks and Shepherd's Pie Stuffed Potatoes for hearty meals to ward off the Fall chilly weather. Both recipes are easy to prepare, and they freeze exceptionally well, too, just in case you have enough leftovers!
Add a burst of Fall flavor to dinnertime with Pumpkin Mac & Cheese. It's a dinner that kids of all ages love; it's ready in under 30 minutes. Perfect for when you need to get food on the table fast!
Are you looking for a fun meal to feed your little monsters? This month's Creamy Spinach Soup is easy to prepare. It's ready in just minutes. A delightful bright green color that not only looks but tastes delicious, the soup sets a spooky ambiance when served at a Halloween-themed table in black bowls to mimic a witch's cauldron.
Because it wouldn't be right to end October without something sweet, I know you'll want to top all these meals off with the Pumpkin Cheesecake Truffles as an irresistible treat the whole family will love (and be sure to hide one or two for yourself, you know you deserve them)!
Add one or two of these recipes each week throughout October to get an easy, healthy dinner on the table and spend more time with your family this fall!
For those who cook and those who eat…
October is full of crisp nights, frosty mornings, and plenty of pumpkins to keep you well-fed and excited to eat no matter the occasion. And if you're looking for more inspiration, peek through the filmstrip at the top of every page of our website to discover more recipes for #CookingGfreeDeliciously!
As always, I love helping you enjoy the satisfaction that cooking brings. Thanks for reading and supporting the companies I partner with, which allows me to create even more unique content and recipes for #CookingGfreeDeliciously. All opinions are always my own.
Embrace the harvest, fall decorations, and let's get #CookingGfreeDeliciously!
*Please Note: If you are celiac, gluten-intolerant, or following a strict gluten-free diet, be sure to substitute an all-purpose gluten-free flour blend in place of whole-wheat or gluten-containing flours. And, always check the ingredient labels, and swap out any products that may include wheat, barley, or rye for certified gluten-free versions when making recipes not explicitly tagged gluten-free.
Check out the G-Free Cooking Show Posts & Wildtree Wednesday Lives' for the October Cooking Collection
(Monthly roundups for all the recipe posts can be found here following each show.)
New #CookingGfreeDeliciously Digital Cooking Workshop recipes usually post within 24-48 Hours of each video post.
Have you tried one or all of these recipes? We would love to hear your thoughts! Leave a comment below, share, and rate your cooking experience – it's super helpful for us and other readers. Just click the blue-green comment bubble on the bottom left of your screen to jump to the comment area below.
Snap a photo and share it on our Facebook page, on Pinterest, or on Instagram with #CookingGfreeDeliciously,  @gfreedeliciously. Enjoy, xo!
** First Time Order Customer Offer **
I really want to thank customers who have been with me (you know who you are) and those of you who are new to my site and Wildtree by offering you a special coupon for 20% Off orders over $30 for New Customers. One-time use. Code cannot be combined with other offers.
Click on the coupon below to take advantage of the great savings!
(Use the code: GFREE during checkout)
When you Subscribe for our FREE Basic Pass !!
GET RECIPES • RESOURCES • + eNEWS UPDATES
& MORE STRAIGHT TO YOUR INBOX !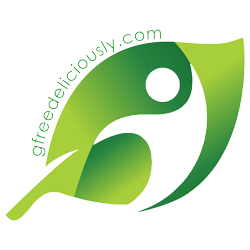 An artful gluten-free home, health, and cooking eNewsletter. Get recipes, resources, +eNews updates, and even more – for all food lovers gathered at the same table… Only from GfreeDeliciously!
Have you made these dinners? I'd love to hear your thoughts...