Best of Wildtree Cooking Collection
(a.k.a. September 2020 Wildtree Starter Cooking Collection)
Eight delicious, chef-favorite recipes for September! You'll find an incredible mix of wholesome and hearty dishes to grace your dinnertime table using fruits and fresh veggies like leafy greens, tomatoes, and zucchini, and of course, lots of comforting Fall foods using our Best of Wildtree Cooking Collection.
A taste of Wildtree's best! This bundle features 4 top-selling products & 8 of our Wildtree chef's favorite recipes with a digital meal plan and grocery lists. There is no better place to start your Wildtree journey.
Products include: Taco Seasoning, Rancher Steak Rub, Lasagna Skillet Meal Seasoning, Garlic Galore Seasoning Blend
Recipes include: Pumpkin Mac & Cheese, Butternut Squash & Mushroom Chicken Pot Pie, Creamy Spinach Soup, Pumpkin Oat Breakfast Bars, Salisbury Steaks, Pumpkin Cheesecake Truffles, Shepherd's Pie Stuffed Potatoes, and Creamy Chicken Pot Pie Soup
Cook along with Wildtree, and me this September...
Subscribe to the G-Free Deliciously YouTube Channel
Tada! Here's the September Cooking Collection Video!
We believe cooking should be fun, but we also know it can sometimes be intimidating, especially when cooking gluten-free. That's why we strive to help home cooks of all levels learn, practice and grow their basic skills through easy (always gluten-free) recipes that help make cooking an enjoyable experience. Follow us on Facebook to be among the first to watch! 
See something you liked during a video? Shop the Faves for all the brands we recommend.
INSPIRE EXCITING CULINARY ADVENTURES !!
Orders over $75 SHIP FREE
It's Not Over 'Til it's Over…
Summer technically isn't over until September 23rd, so there's plenty of time for grilling, eating outdoors, and eating as many fresh tomatoes and lingering zucchini from the garden as possible. At the same time, I think it's the perfect time to start whipping up cozy recipes with delicious Fall flavors as we get back into our regular routines. The Wildtree Homecoming September Cooking Collection makes it easy to do!
These healthy recipes are the perfect combination of fresh and comforting.
You'll find a great variety of meals to cozy up to all through the month. Cook easy, healthy dishes like Greek Turkey Burgers, Taco Chicken Salad, and Lasagna Soup, to Chili Garlic Pasta with Roasted Cauliflower, Skillet Chicken with Mushroom Cream Sauce, Zucchini Rollatini, and two more… – September is pretty much the best of Summer and Fall rolled into one.
Add one or two of these recipes each week throughout September to get an easy, healthy dinner on the table and spend more time with your family this fall!
I am sooo… ready for it! Aren't you?
*Please Note: Not all of the recipes found at the G-Free Deliciously Wildtree Store site use strictly gluten-free ingredients or products. If you are celiac, gluten-intolerant, or following a strict gluten-free diet, be sure to substitute an all-purpose gluten-free flour blend in place of whole-wheat or gluten-containing flours. And, always check the ingredient labels, and swap out any products that may include wheat, barley, or rye for certified gluten-free versions when making recipes not explicitly tagged gluten-free.
Check out the G-Free Cooking Show Posts & Wildtree Wednesday Lives' for the September Cooking Collection
New #CookingGfreeDeliciously Digital Cooking Workshop recipes usually post within 24-48 Hours of each video post.
If you make any of these recipes, please leave a comment (click on the blue-green comment bubble at the bottom right corner of your screen to jump to the comment area) and let me know how you liked it! Snap a photo and share it on our Facebook page, on Pinterest, or Instagram with #CookingGfreeDeliciously,  @gfreedeliciously. Enjoy, xo!
** First Time Order Customer Offer **
I really want to thank customers who have been with me (you know who you are) and those of you who are new to my site and Wildtree by offering you a special coupon for 20% Off orders over $30 for New Customers. One-time use. Code cannot be combined with other offers.
Click on the coupon below to take advantage of the great savings!
(Use the code: GFREE during checkout)
When you Subscribe for our FREE Basic Pass !!
GET RECIPES • RESOURCES • + eNEWS UPDATES
& MORE STRAIGHT TO YOUR INBOX !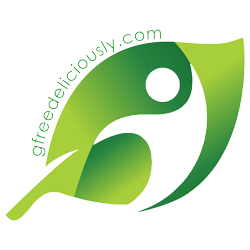 An artful gluten-free home, health, and cooking eNewsletter. Get recipes, resources, +eNews updates, and even more – for all food lovers gathered at the same table… Only from GfreeDeliciously!
Have you made these dinners? I'd love to hear your thoughts...