How to Make Nutritious Gluten-Free Stuffed Tomatoes
How could you not love a meal that combines cheesy comfort food with fresh ingredients? And what's more, how could anyone not want to scarf it up when it's also filled with delicious nutrition that packs a punch?
These Mozzarella, Basil & Sausage Stuffed Tomatoes is just such a meal, using ripe, juicy vitamin-packed tomatoes stuffed with gluten-free fiber-filled brown rice. Vitamin B-12 and iron-rich sausage for helping to metabolize fats and protein. Magnesium-rich basil. And let's not forget the cheese. Ooey-gooey mozzarella is lower in fat and sodium than many other kinds of cheese, and bone-health-promoting parmesan cheese is filled with calcium. We're talking super-food here!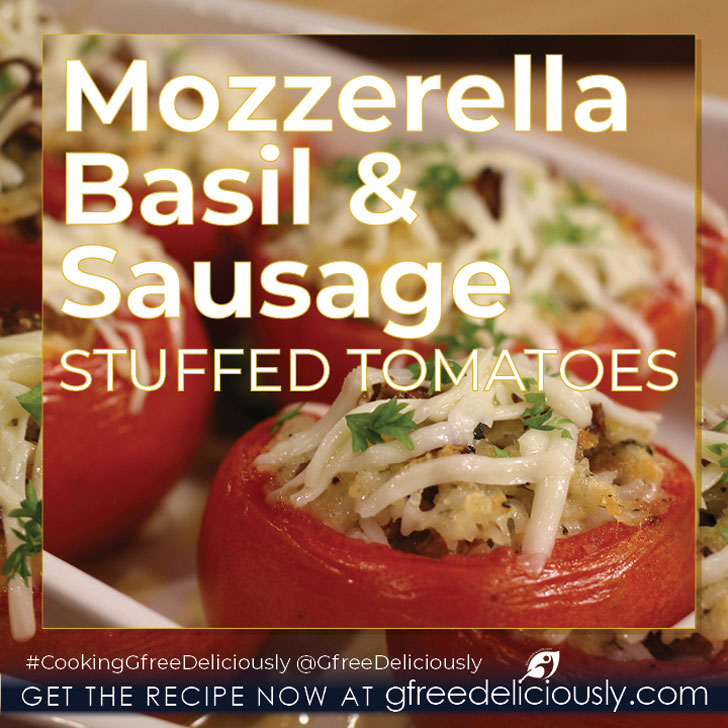 As many of our recipes begin, this dish was developed from a need to use up those last tomatoes in our garden before Fall frost does them in.
For the tomato, I suggest using a medium-sized thick-walled tomato which can also easily be found in the grocery store. Look for tomatoes that are round and bright in color and large enough to hold up to the stuffing that you'll be filling them with.
Next, I want to bring attention to reading the labels carefully when shopping for the ground sausage to use in this recipe to ensure that it's gluten-free. Look for a brand that includes a certified gluten-free label, as many sausage options often include meat fillers containing gluten.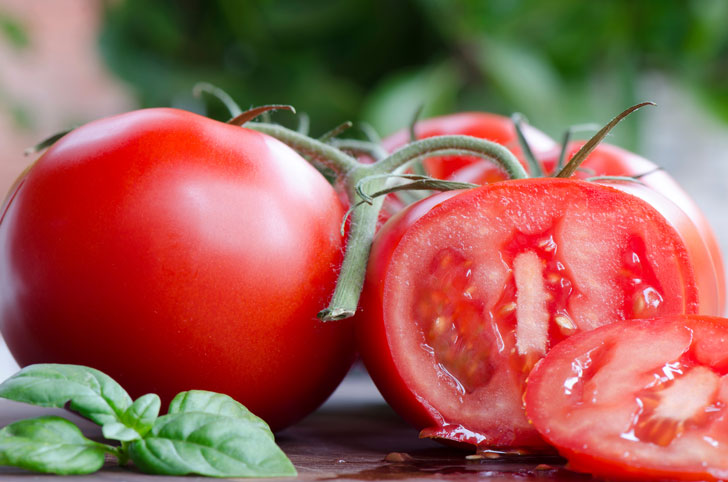 Despite botanically being fruit from the nightshade family (native to South America), tomatoes are generally eaten and prepared like a vegetable. These luscious fruits are a primary dietary source of the antioxidant lycopene, which is linked to many health benefits, including reduced risk of heart disease and cancer.
Safely enjoyed on a gluten-free diet, eating tomatoes provides a great source of the antioxidant vitamin C. Eating just one medium-sized tomato, one serving in this recipe can deliver about 28% of the Reference Daily Intake (RDI). Tomatoes also are a source of:
Potassium which is beneficial for blood pressure control and heart disease prevention
Folate that is important for normal tissue growth and cell function
Vitamin K, also known as phylloquinone, is essential for gut microbiota, blood clotting, and bone health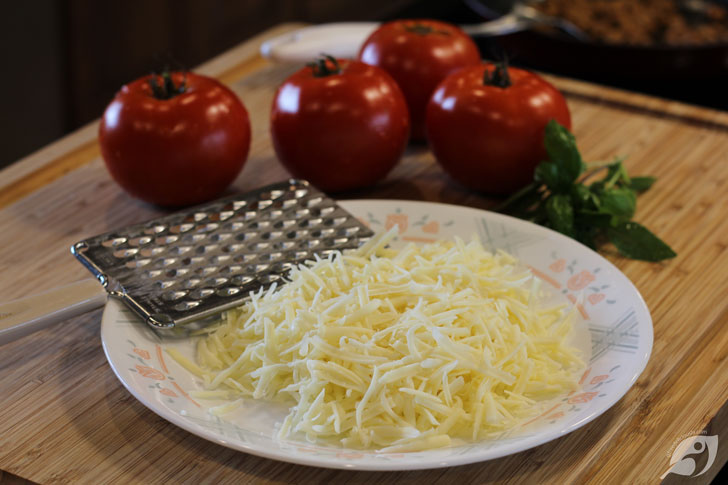 Mozzarella is lower in fat and sodium than many other kinds of cheeses. Like different cheese varieties, mozzarella is a good source of protein, calcium, and phosphorus, which are essential nutrients for optimal health.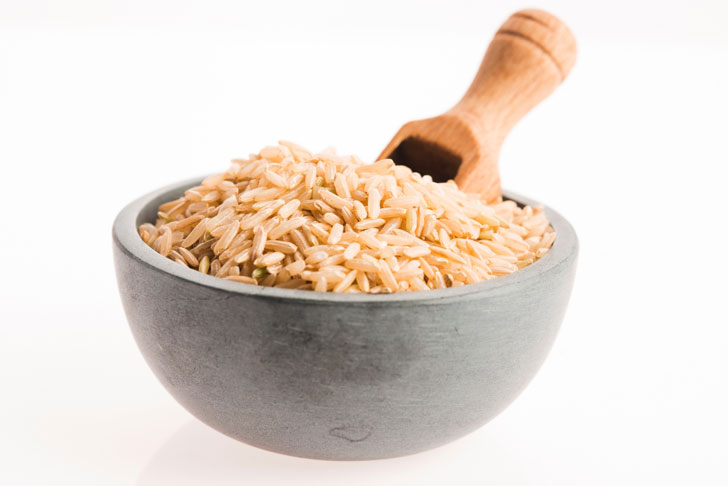 While brown and white rice is the exact grain (just milled differently), and you could use either in making this recipe, brown rice is the first choice we recommend for the highest nutrition.
Brown rice packs a nutrient-rich punch with more than 15 essential vitamins and minerals, including B vitamins, folic acid, potassium, magnesium, selenium, fiber, iron, and zinc. Rice is a complex carb that is slowly digested, so it can help you stay energized throughout the day or evening. It's also highly digestible and the least allergenic of all grains, making it a suitable grain option for people with celiac disease, gluten intolerance, and gut sensitivities.
I suggest choosing brown rice over white rice to support healthy nutrition for optimum gut health. Here's my number one reason why:
During the rice milling process, to get white rice, the bran layer of the brown rice kernel is polished away to make it white. Without polishing, brown rice keeps the bran layer intact. And while the presence of the bran layer makes it take longer to cook, the number one benefit you get for your digestive health is the insoluble fiber which is excellent for promoting regular bowel movements.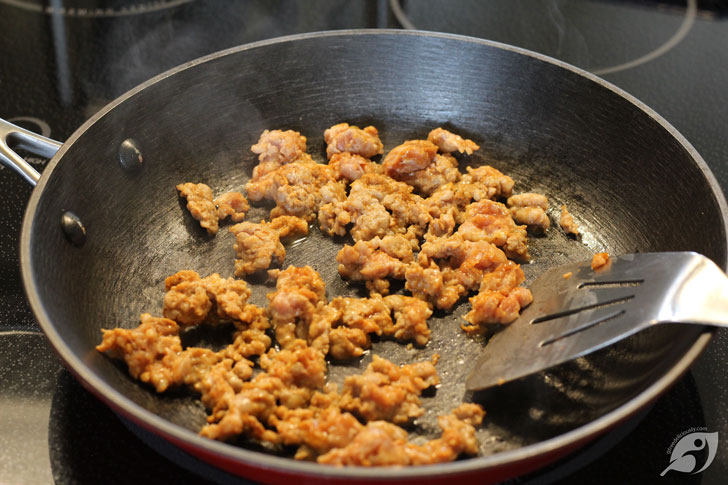 This recipe uses sweet Italian sausage, also known as mild Italian sausage, but with one slight difference, it contains the addition of sweet basil in the seasoning mix.
The terms "sweet" and "mild" in the Italian sausage mixture are many times used interchangeably as opposed to a "hot" Italian sausage that contains a dash or two of hot red pepper flakes which increases the zippy taste and spicy punch of the sausage when you eat it. So, if you like spicier foods, feel free to use the hotter Italian sausage instead.
Among pork's sausage health benefits is that it is packed with protein, so it's good for building and maintaining muscle mass and improving tissue health.
Sausage has high levels of B-12 and iron, which are essential for healthy red blood cells and hemoglobin production and help metabolize fats and protein. Pork is a good source of Niacin which can help keep your skin, hair, and eyes looking healthy. And because pork sausage contains plenty of selenium, a vital nutrient for your health, it can help maintain thyroid health, boost your immune system, and reduce the risk of a heart attack.
Finally, pork sausage contains high levels of organic Phosphorus, which is vital for maintaining kidney function. So, if you've ever wondered why a big country breakfast with sausage links or patties makes you feel so much better after one too many the night before – it just might be the pork!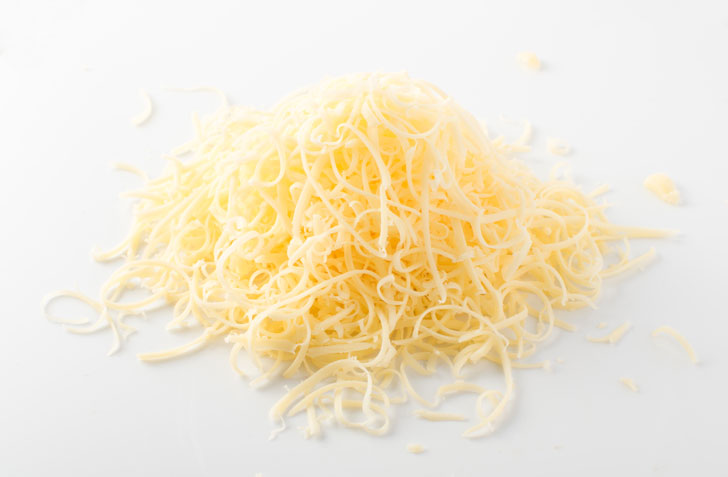 With its slightly nutty taste, parmesan cheese offers many benefits, as it contains calcium, vitamins, and other minerals. It also promotes bone health. With benefits like this, and low lactose levels, some people think it's fair to consider Parmesan cheese, a little-known superfood.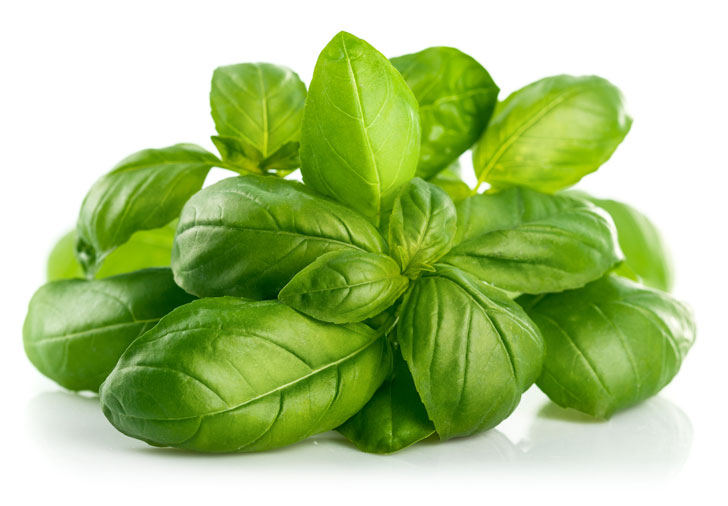 Besides adding a flavorful and colorful addition to this dish, fresh sweet basil has numerous health benefits due to its many vitamins and minerals. We also are huge fans of this herb because of its anti-inflammatory properties derived from the essential oils that help lower cholesterol and triglycerides. But maybe most importantly, basil also contains magnesium. Gluten-free diets are notoriously lacking in magnesium and may present signs and symptoms like poor immune function, muscle pain and twitching, migraine headaches, and infertility problems, among other indications. So, if you're looking for more natural ways to incorporate magnesium into your diet, consider adding more basil to your cooking.
You can purchase fresh basil in the produce section of most grocery stores. Look for vibrant, deep green leaves. To store fresh basil, wrap it in a slightly dampened paper towel or cotton cloth in the refrigerator. Dried basil will likely be found in the aisle with other dried herbs and spices.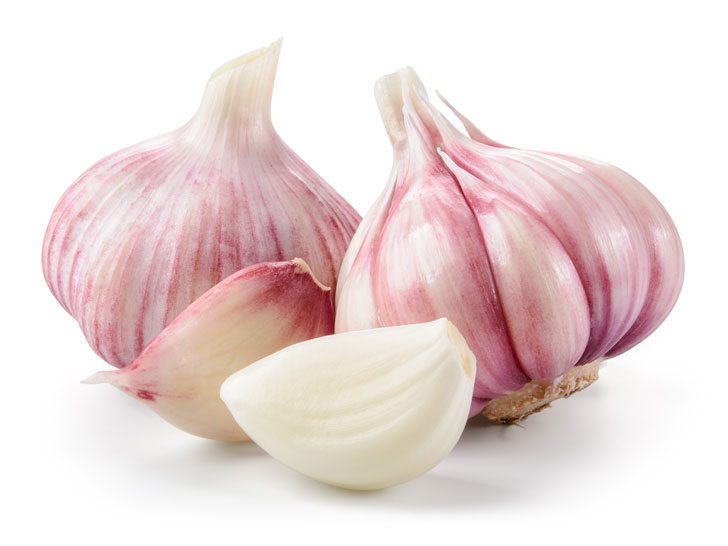 Highly nutritious with few calories, garlic is known to boost the function of the immune system and may help to prevent the severity of illnesses like the flu and the common cold. However, more research needs to be done before any conclusion can be made about prevention claims. You can use either minced jarred garlic or fresh garlic that has been minced for this recipe.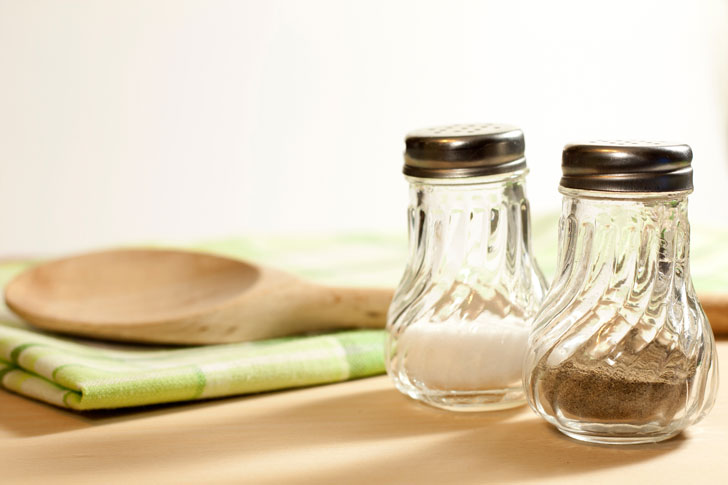 Because everything tastes better with a bit of salt and pepper.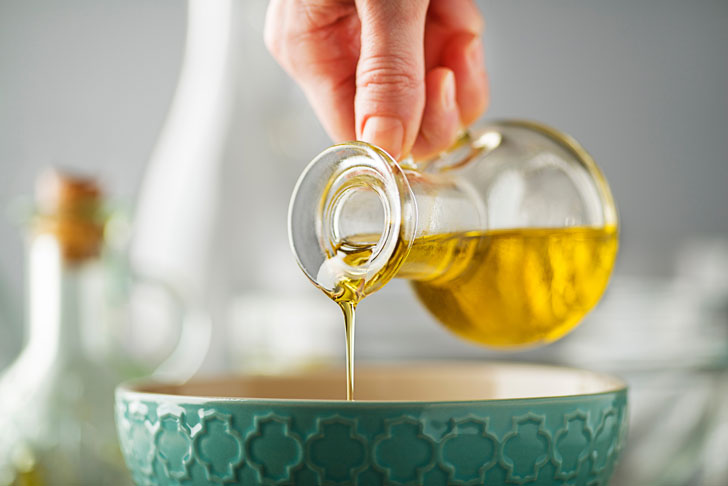 Loaded with heart-healthy fats and antioxidants, olive oil, is known for its rich flavor and health benefits. You can use it as an ingredient in cooking, marinades, and salad dressings, for roasting, frying, baking, and sautéing. It's linked to a long list of benefits, including alleviating inflammation. With its light taste and smell, extra virgin olive oil has become a favorite pantry item for us because it is the least processed and is often considered the healthiest.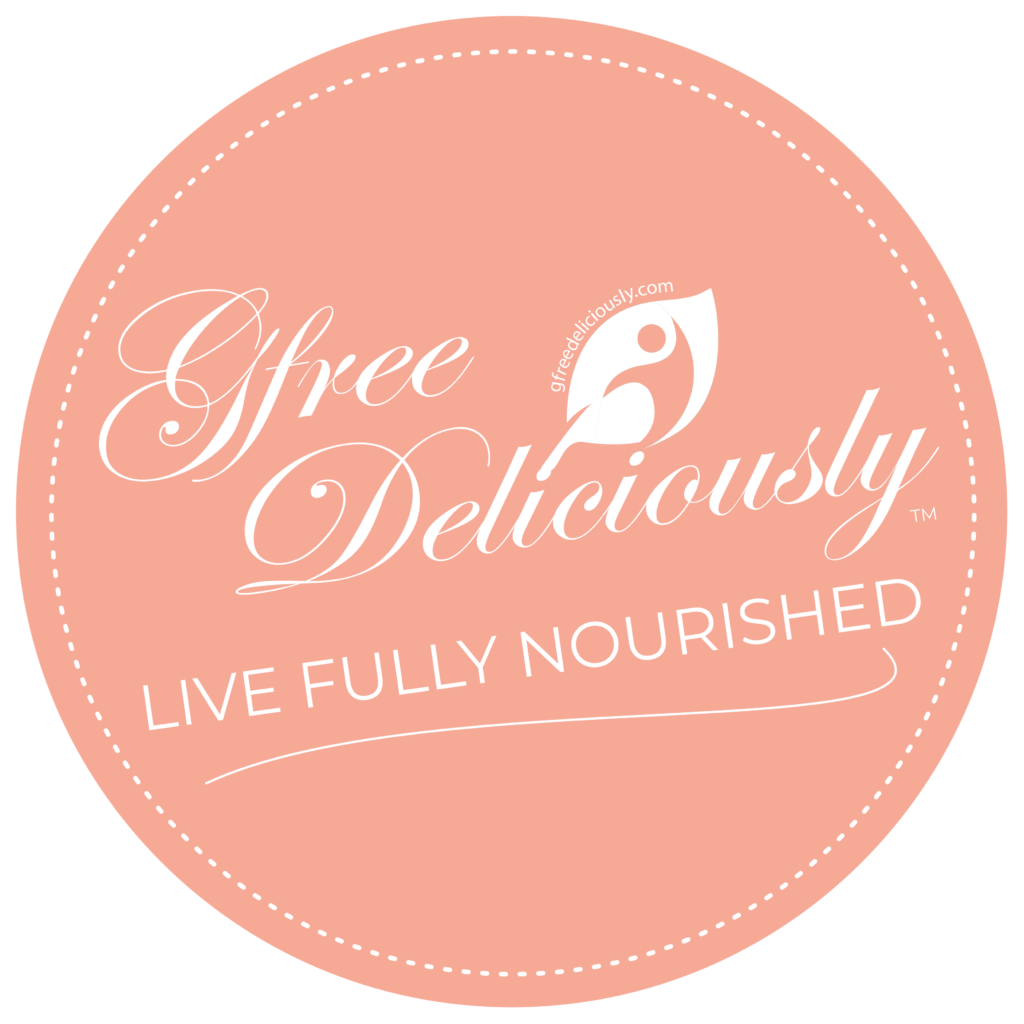 GET RECIPES • RESOURCES • +eNEWS UPDATES & MORE STRAIGHT TO YOUR INBOX !
Simple and delicious gluten-free recipes, family-friendly meal ideas, healthy cooking, encouragement, and easy-to-implement lifestyle strategies to live fully nourished… Only from GfreeDeliciously!
How to Stuff Mozzarella, Basil & Sausage Tomatoes
Picture the recipe step-by-step...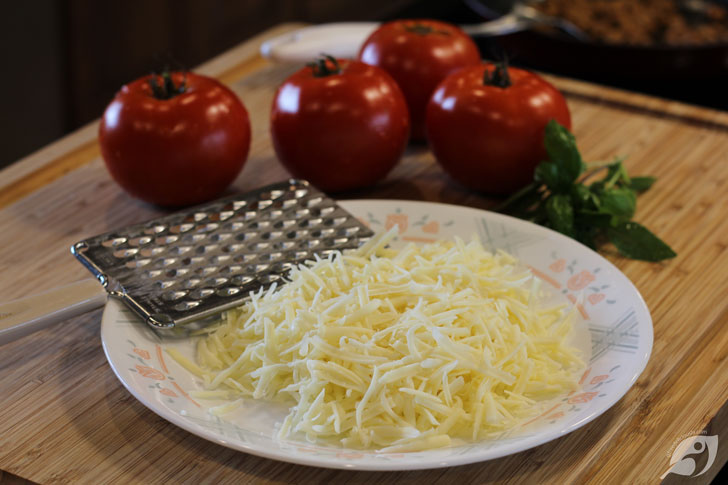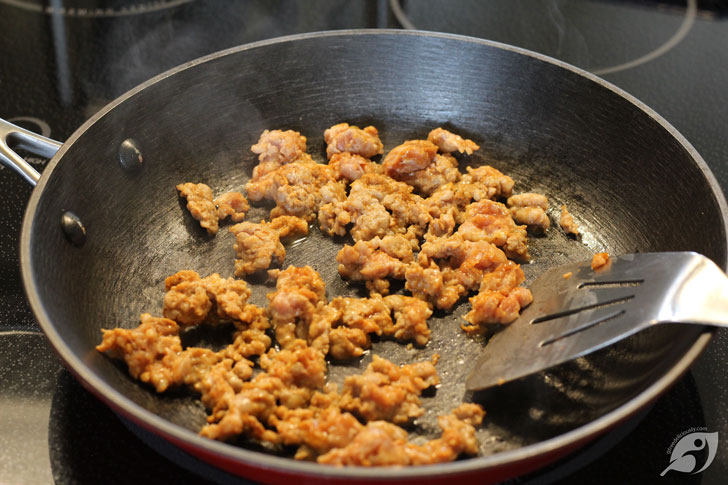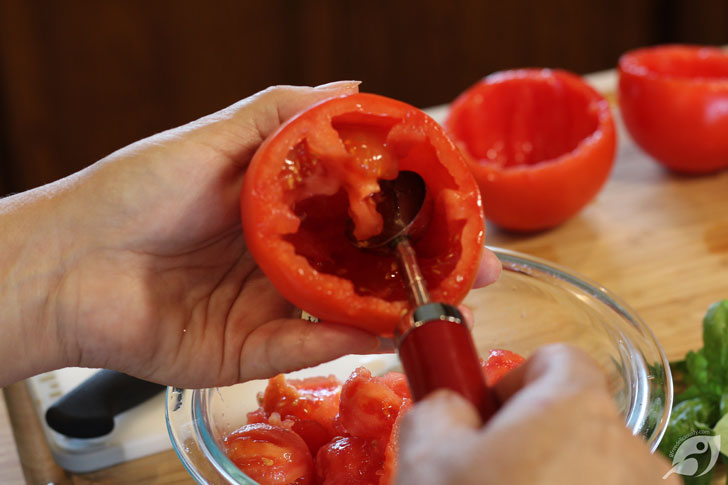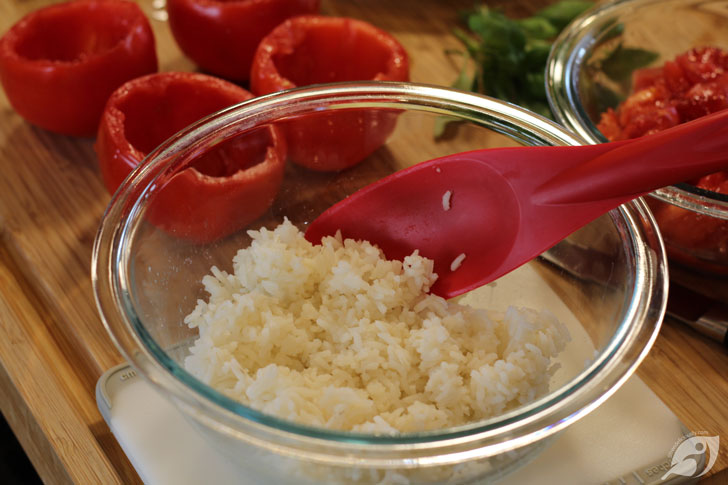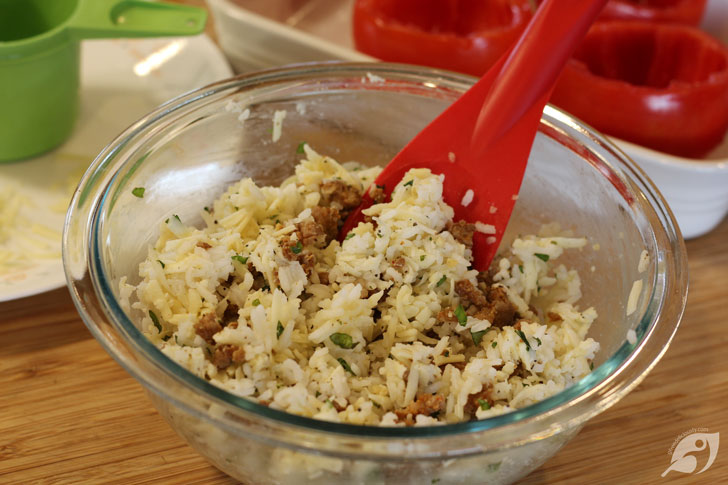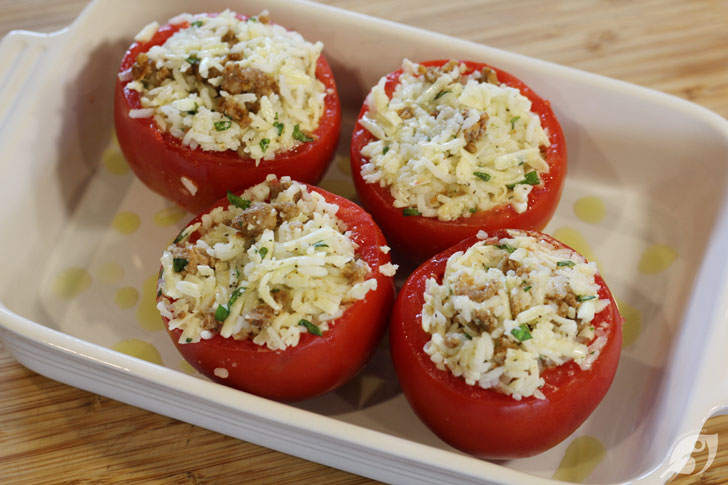 Step 1: Preheat, Cook, Drizzle & Grate
Preheat the oven to 400°F. Cook rice according to package directions. Prepare the baking dish by drizzling a small amount of olive oil over the bottom. Grate the cheese and set it aside until needed.
Step 2: Brown the Sausage
Cook the sausage by browning it in an 8-inch skillet over medium-low heat, breaking it into small pieces as it cooks. When cooked, remove onto a paper towel-lined plate to drain, and cool until needed.
Step 3: Prep the Tomatoes
Remove the vines and stems. Then wash the tomatoes, removing the upper section of the tomato (about one-quarter inch or so below the stem area) by slicing horizontally around the top, and discard. Once the top is removed, use a melon baller (or a spoon) to scoop out the inside flesh and seeds (discard), being careful not to poke through the walls of the tomato. Salt and pepper the insides of the empty tomatoes, then place them in an oven-safe baking dish or skillet.
If your tomato rocks to the side or doesn't sit straight in the baking dish, you'll likely have to trim the bottom slightly to give it a flat base to stand on.
In a medium bowl, add the cooked rice, the cooked and cooled sausage, mozzarella (reserving a small amount for topping at the end), parmesan cheese, basil, garlic, salt, and pepper. Stir to combine thoroughly.
Using a large spoon, fill the empty tomatoes with the stuffing. Sprinkle the filled tomatoes with the remaining mozzarella cheese and drizzle a small amount of olive oil over the top of each one.
Place the baking dish in the oven, baking for 15 minutes or until the tomatoes become tender, then broil on high for 1-3 minutes until the filling begins to bubble and brown.
Garnish with fresh chopped parsley or a few torn basil leaves and serve hot. Enjoy!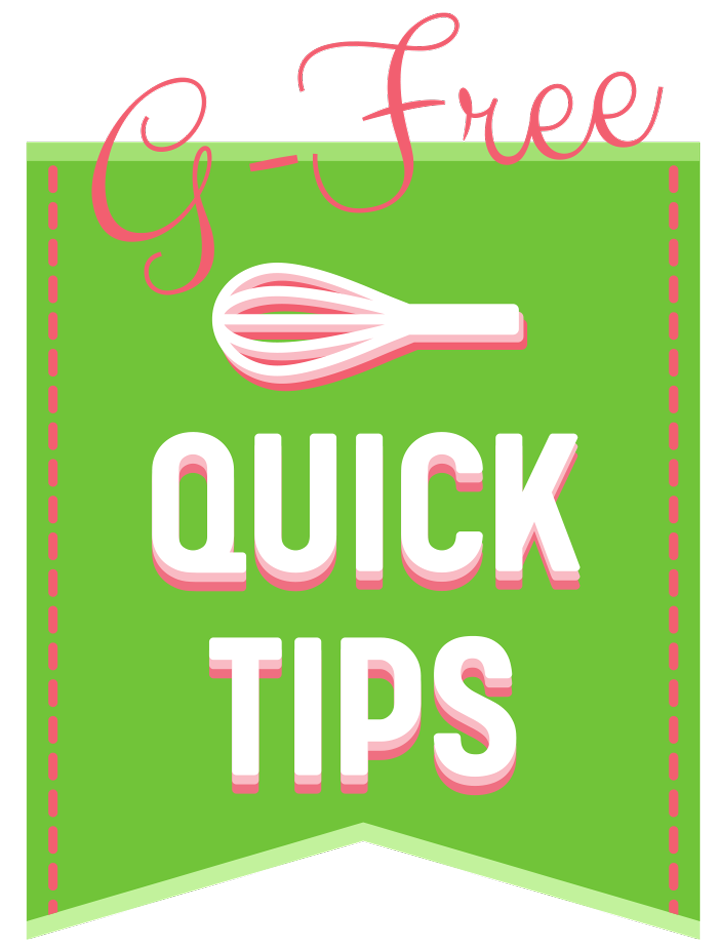 This recipe is perfect for preparing up to a few hours in advance and then baking later. Just keep them in the refrigerator until it's time to bake.
You'll find that these tomatoes are best served right out of the oven, but they 
also reheat well and quickly. You only need about five minutes under the broiler or in a toaster oven to make them hot and melty. Microwaving also works if you're in a pinch on time, but you'll notice a little loss in the overall texture.
For more healthy recipes that you can make in advance, check out our round-up of ideas in the Meal Prep Collection!
Get more tomatoes in your diet with these popular recipes...
Are you looking for more healthy recipes that you can meal prep? Check out this post with plenty of ideas to get you started!
XXO
P.S. Have you tried this recipe? I would love to hear your thoughts. Please comment. Click the blue-green comment bubble on the bottom right of your screen to jump to the comment area below.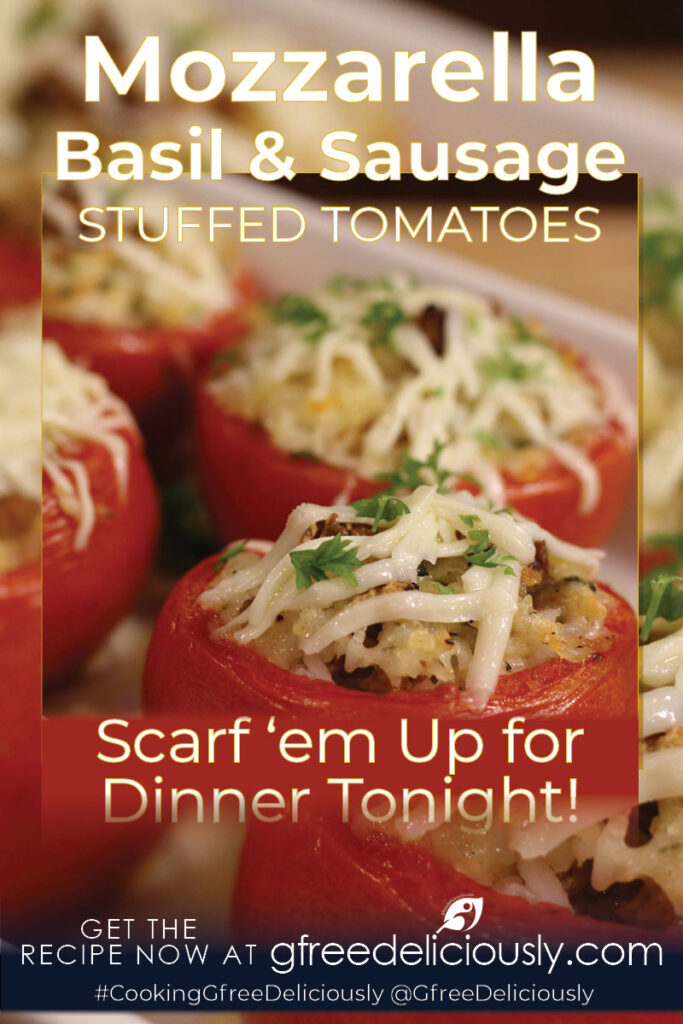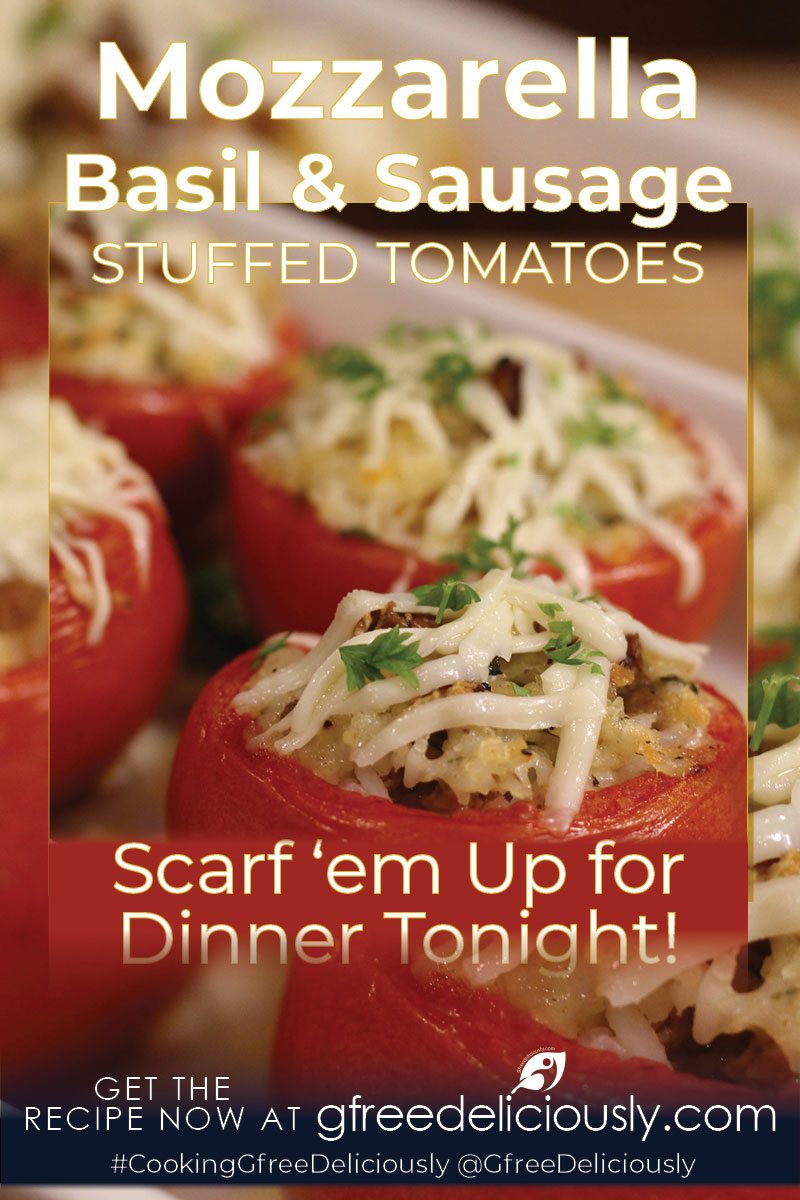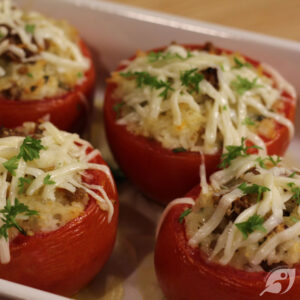 Mozzarella, Basil & Sausage Stuffed Tomatoes
Bursting with rice, sausage, fresh basil, and plenty of cheese, then baked to delicious melty perfection. Great for lunch or dinner, these easy-to-make stuffed tomato bundles of goodness leave out the breading for a healthier hearty mixture of nutrient-rich taste and energy-boosting complex carbs to help you stay energized and full.
EQUIPMENT
Oven-safe Baking Dish

Small saucepan

Box or Paddle Grater

8-inch Skillet

Medium Bowl

Cutting Board

Utensils (Cooks Knife, Melon Baller, Measuring Cups & Spoons, Silicone Spatula, Rubber Spatula or Large Spoon),
INGREDIENTS
Add ingredients to your Private Shopping List before ordering online.
Quick Add Ingredients to Shopping List
INSTRUCTIONS
KITCHEN NOTES
[1] If your tomato rocks to the side or doesn't sit straight in the baking dish, you'll likely have to trim the bottom slightly to give it a flat base to stand on.
Nutrition
Calories:
249
kcal
Carbohydrates:
25
g
Protein:
14
g
Fat:
11
g
Saturated Fat:
6
g
Polyunsaturated Fat:
1
g
Monounsaturated Fat:
3
g
Cholesterol:
35
mg
Sodium:
593
mg
Potassium:
420
mg
Fiber:
2
g
Sugar:
4
g
Vitamin A:
1379
IU
Vitamin C:
22
mg
Vitamin D:
0.2
µg
Calcium:
268
mg
Iron:
2
mg
(Nutritional values are an approximation. Actual nutritional values may vary due to preparation techniques, variations related to suppliers, regional and seasonal differences, or rounding.)
Copyright © 2017-2023 Kymberley Pekrul | GfreeDeliciously | gfreedeliciously.com | All content and photographs are copyright protected. The sharing of this recipe is both encouraged and appreciated. However, copying and/or pasting full recipes to any social media is strictly prohibited. Please read my Photo Use Policy for detailed guidelines and further clarification.