Strawberry Balsamic Vinegar – The Flavorful Infusion that is so worthwhile to make at home…
How lucky I feel to have strawberries available all summer long in Wisconsin. While there is nothing more flavorful and juicier than the fresh fruits straight from the vine from local berry patches during June, I love the fact that it's super convenient to buy strawberries at the grocery store well into the summer months too!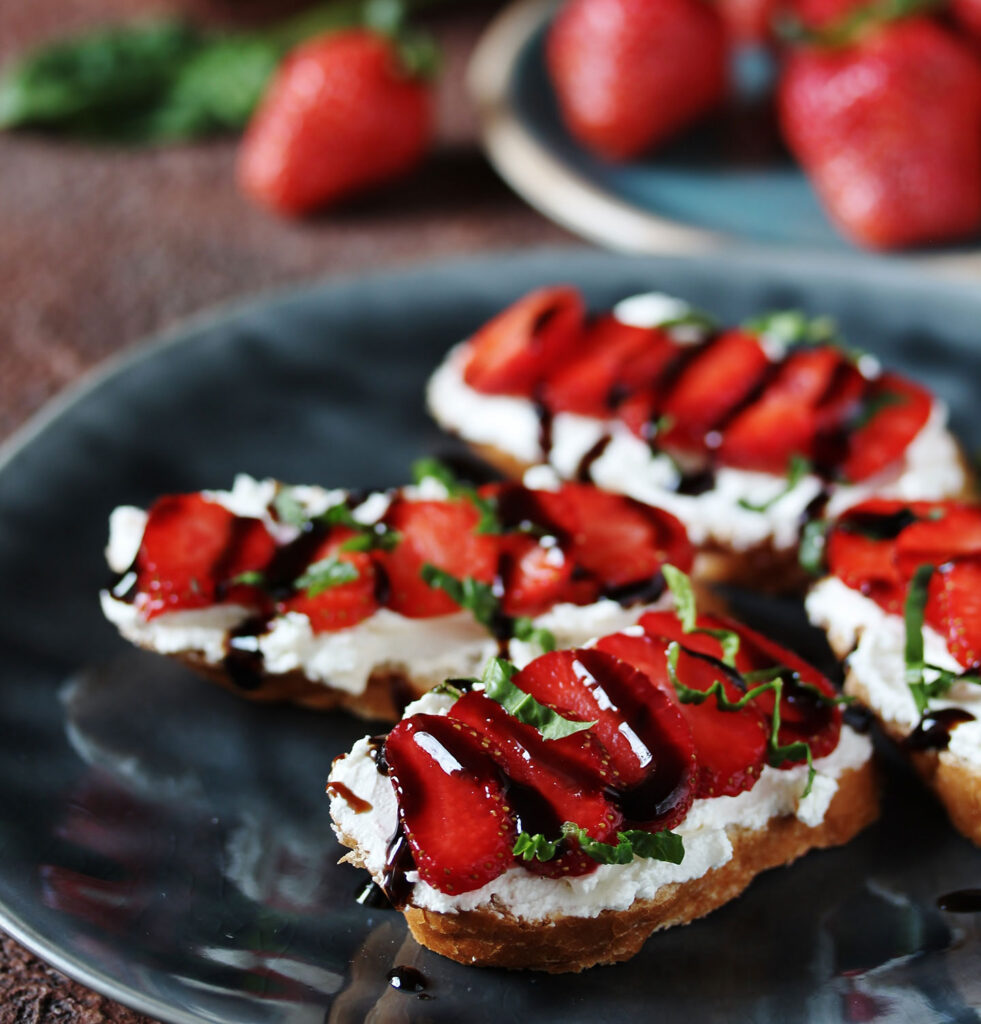 The summer obsession that I can't seem to get enough of for eating whole by the bowlful, another of my favorite ways to eat and use strawberries is to make homemade Strawberry Balsamic Vinegar.
Both sweet and tart, strawberry balsamic vinegar is incredibly easy to make at home, and there are so many ways to use the flavorful infusion.
Because it is so delightfully mellowly tart with a rich sweetness, think of strawberry balsamic vinegar in the same way that you would of any other syrup, but with fewer calories and carbohydrates than most sugary kinds. Use homemade Strawberry Balsamic Vinegar as a condiment or dressing for summer salads, as a sweet glaze or marinade for fish and chicken, to top ice cream, sweeten your iced tea, or to drizzle on cheesecake, French toast, pancakes, or waffles!
To flavor buttercream frosting or cream cheese, use a tablespoon as a mystery ingredient to make your recipe a most memorable experience – leaving your guests to wonder what your secret ingredient just might be.
With a hint of extra sweetness, you can also add a little strawberry balsamic vinegar to smoothies, fruit salads, or macerated berries for a healthy benefit-filled flavor boost to accentuate the recipe.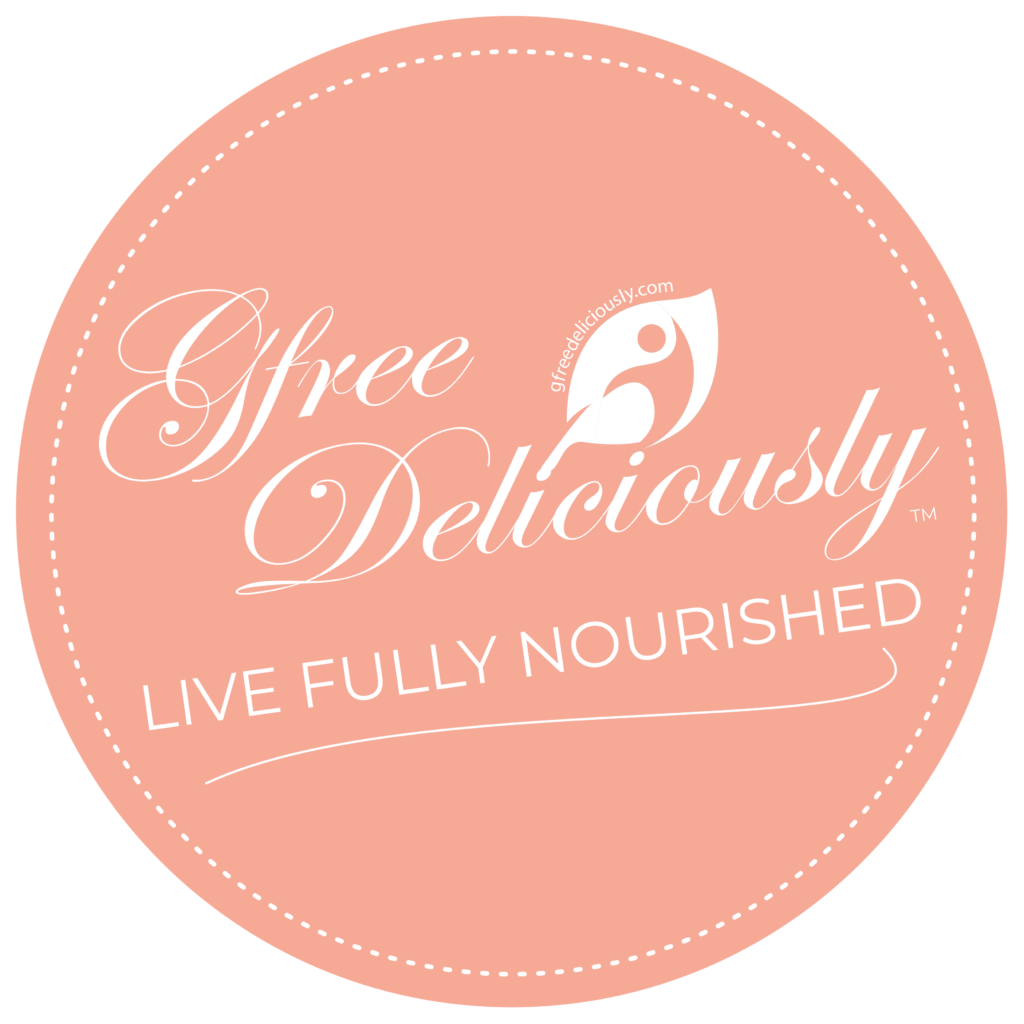 GET RECIPES • RESOURCES • +eNEWS UPDATES & MORE STRAIGHT TO YOUR INBOX !
Simple and delicious gluten-free recipes, family-friendly meal ideas, healthy cooking, encouragement, and easy-to-implement lifestyle strategies to live fully nourished… Only from GfreeDeliciously!
Perfect for spring and summer dishes, for your pairing inspiration use strawberry balsamic vinegar with:
Sweet and sour salad greens like arugula, mesclun, and rocket
Nuts like almonds, figs, pine nuts, and walnuts
Fruits like melons, strawberries, raspberries, blackberries, and grapes
Cheeses like brie, goat cheese, and mascarpone
Use in appetizers and for starters with bruschetta, fruit salads, pastries, and chocolate
Have you tried this recipe? Click the blue-green comment bubble at the bottom right corner of your screen to let me know in the comment area below. I would love to hear!
XXO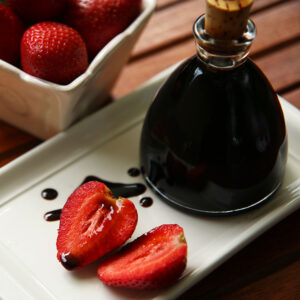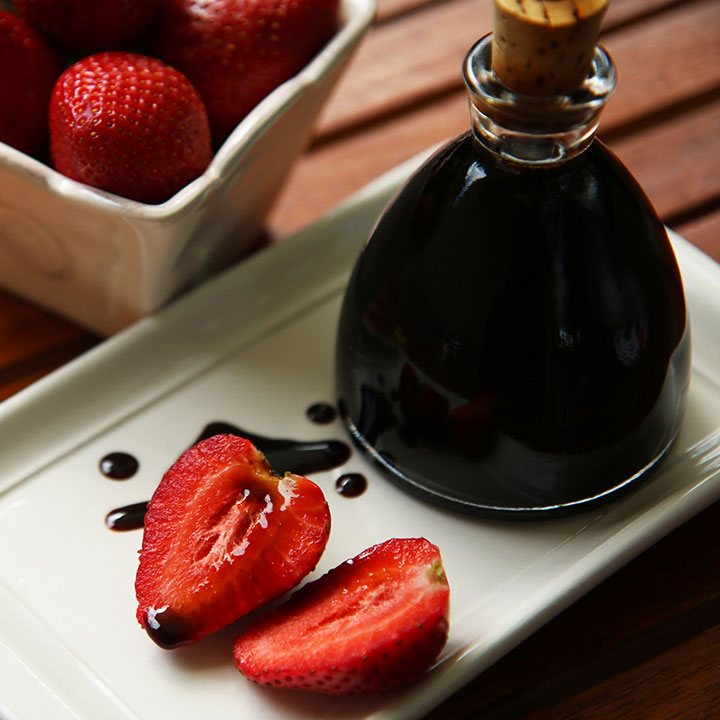 Strawberry Balsamic Vinegar
Homemade Strawberry Balsamic Vinegar is rich and sweet enough to use as a dressing for summer salads, as a glaze for fish and chicken, to top ice cream, sweeten iced tea, or to drizzle on cheesecake, French toast, pancakes, or waffles!
EQUIPMENT
Blender

Small saucepan

Mesh Strainer

Utensils (Measuring Cups and Spoons, Wooden Spoon)

Tight-sealing Glass Jar for Storage
INGREDIENTS
1

cup

strawberries

stemmed and cut into 1/2-inch pieces

1

tablespoon

granulated sugar

½

cup

top-quality balsamic vinegar
Add ingredients to your Private Shopping List before ordering online.
Quick Add Ingredients to Shopping List
INSTRUCTIONS
Add the strawberries, vinegar, and sugar into a blender and blend on high until completely smooth.

Pour the blended mixture through a mesh strainer into a small saucepan. Using the back of a wooden spoon, press the fiber from the fruit until only the pulp remains. Discard the pulp.

Bring the strained liquid in the saucepan to a boil over medium heat. Reduce the heat to low and simmer (10-15 minutes) until the mixture is thickened with a syrupy consistency and reduced to approximately one-quarter of its original volume.

Remove from the heat, let cool to room temperature. Transfer to an airtight container, store in the refrigerator for up to one week.
KITCHEN NOTES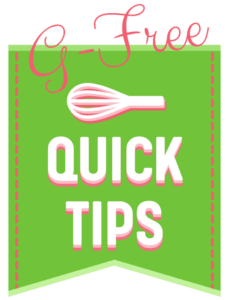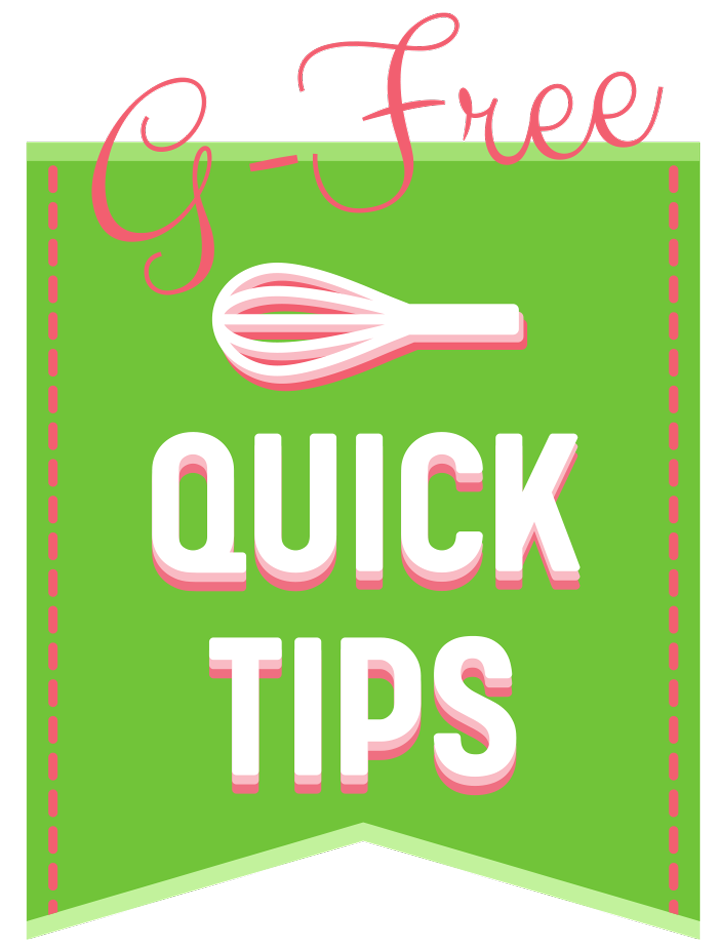 The Question: Is all vinegar gluten-free?
The Answer: MOST vinegar is, but SOME DO CONTAIN GLUTEN.
To learn what vinegar is safe, read the full post Is All Vinegar Gluten-Free?
Nutrition
Calories:
13
kcal
Carbohydrates:
2.9
g
Protein:
0.1
g
Fat:
0
g
Saturated Fat:
0
g
Polyunsaturated Fat:
0
g
Monounsaturated Fat:
0
g
Trans Fat:
0
g
Cholesterol:
0
mg
Sodium:
1.9
mg
Potassium:
23.5
mg
Fiber:
0.2
g
Sugar:
2.4
g
Vitamin A:
0.1
IU
Vitamin C:
5.6
mg
Calcium:
3.7
mg
Iron:
0.1
mg
Copyright © 2017-2023 Kymberley Pekrul | GfreeDeliciously | gfreedeliciously.com | All content and photographs are copyright protected. The sharing of this recipe is both encouraged and appreciated. However, copying and/or pasting full recipes to any social media is strictly prohibited. Please read my Photo Use Policy for detailed guidelines and further clarification.
(Nutritional values are an approximation. Actual nutritional values may vary due to preparation techniques, variations related to suppliers, regional and seasonal differences, or rounding.)