Mediterranean Chicken and Orzo with Lemon and Olives
Easy One-Pot Baked Recipe
Mediterranean cuisine is known for its fresh and vibrant flavors, incorporating a variety of fruits, vegetables, and aromatic herbs. You'll love this Mediterranean chicken and orzo recipe with lemon and olives because it comes together quickly and easily with minimal fuss.
As it bakes in the oven, the lemon reveals a refreshing acidity that balances out the saltiness of the olives. At the same time, the orzo instantly soaks up all the luscious chicken juices and fruit flavors, becoming oh-so-tender without getting mushy.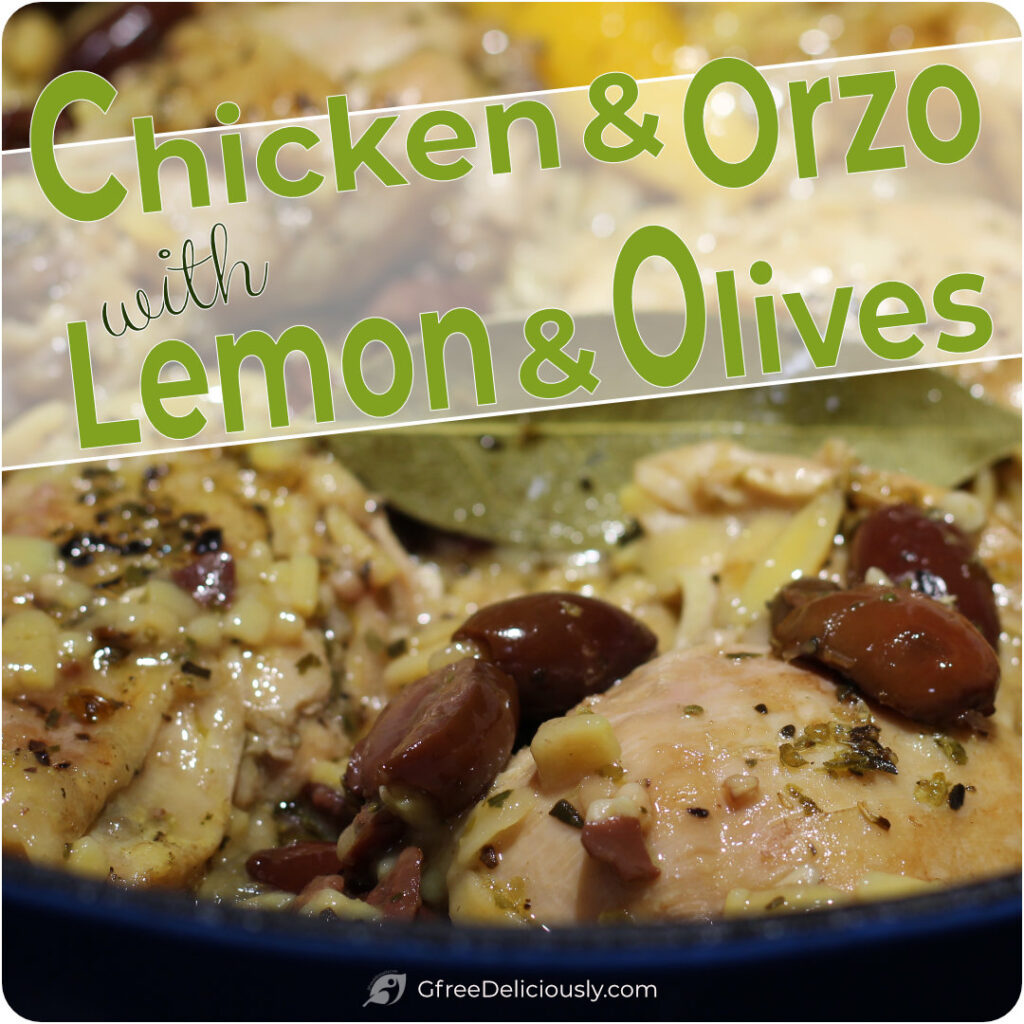 Why you should make this recipe...
This is the dish to make if you want something easy, flavorful, and healthy. Or maybe something to impress the in-laws or other folks. It's also great if you need make-ahead freezer meals for protein-packed lunches. Need I twist your arm more?
Just in case you haven't guessed by now, I'm trying to convince you that you'll be happy that this dish almost always fits the bill.
So, let's delve deeper into the ingredients and our cooking method to master the recipe and enjoy a mouth-watering culinary experience.
Lemon & Olives in Mediterranean Cooking
When it comes to Mediterranean cuisine, lemon and olives are two ingredients that are considered essential in many dishes. Both fruits offer a unique taste that adds depth and flavor to many Mediterranean dishes. Let's look at how these two ingredients are used in Mediterranean cooking.
Become a Free Basic Pass subscriber with a site membership to GfreeDeliciously to get access to the rest of this post and other subscriber-only content.
GET RECIPES • RESOURCES • + eNEWS UPDATES
& MORE STRAIGHT TO YOUR INBOX !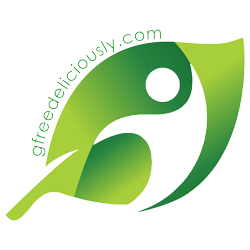 An artful gluten-free home, health, and cooking eNewsletter. Get recipes, resources, +eNews updates, and even more – for all food lovers gathered at the same table… Only from GfreeDeliciously!
[Content protected for GfreeDeliciously PASS MEMBERS only. Please sign up or log in to continue reading the protected post content.]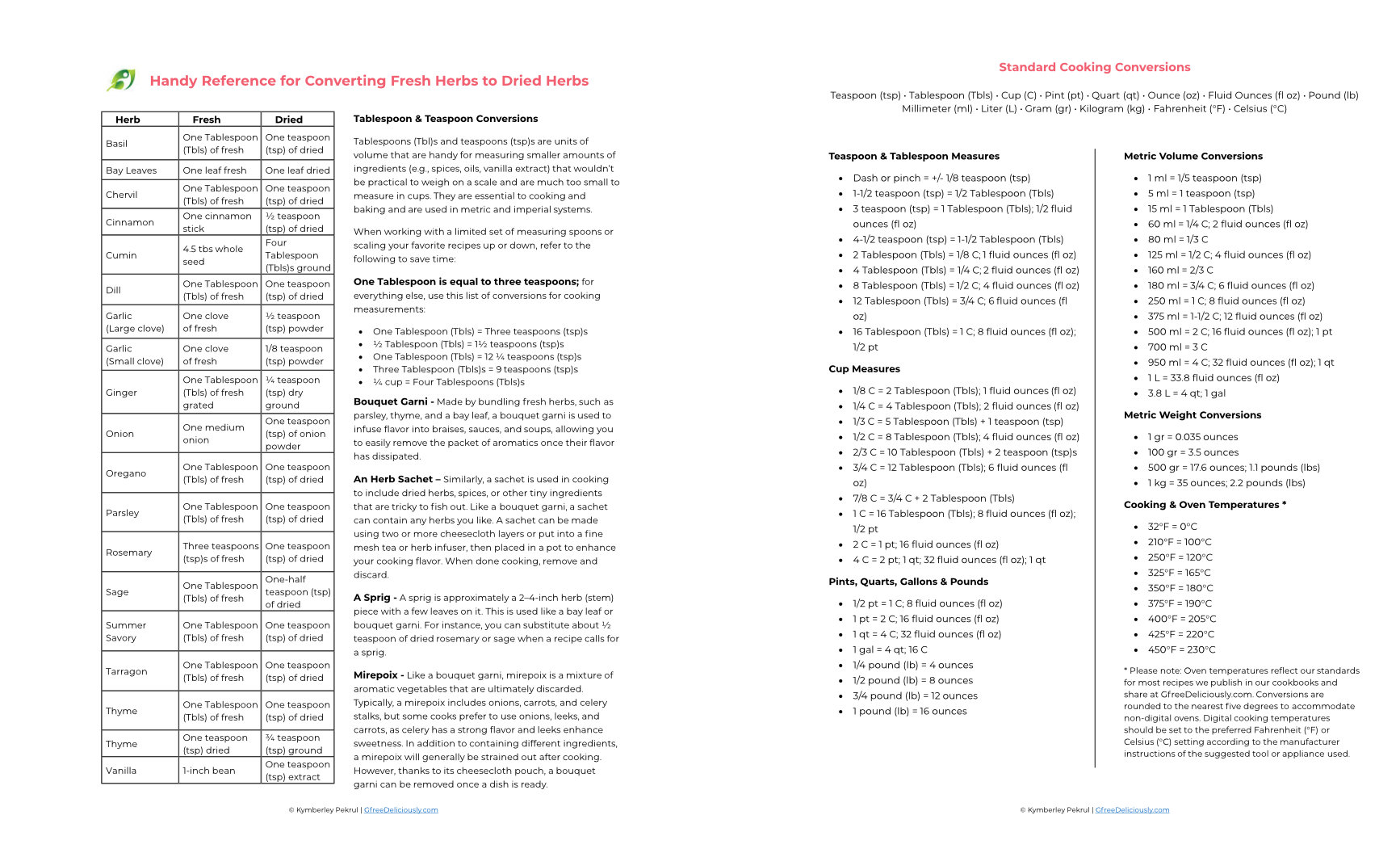 Fresh Herbs to Dry Herbs + Common Cooking Conversions
Fresh Herbs to Dry Herbs + Common Cooking Conversions
Download this 8.5 x 11″ printable two-page handy reference for converting fresh herbs to dried herbs + standard cooking conversions and measures, including:
Teaspoon & Tablespoon Measures
Cup Measures
Pints, Quarts, Gallons & Pounds
Metric Volume Conversions
Metric Weight Conversions
Cooking & Oven Temperatures – Fahrenheit (°F) • Celsius (°C)
Looking for more flavorful pasta dishes? Then, try these popular recipes too!
We hope you'll love this recipe as much as we do!
This dish is perfect for busy weeknights when you want something easy, flavorful, and healthy. The combination of lemon and olives gives the dish a bright and tangy flavor, while the chicken and orzo make it hearty and satisfying.
To print or save the recipe, scroll down for the recipe card below. Then try it tonight and enjoy a taste of the Mediterranean in your home!
Thanks for stopping by. Have a happy time cooking!
XXO
P.S. When you try this recipe, let us know how you like it! Leave a comment below, share it, and rate it – it's super helpful for other readers and us. Just click the blue-green comment bubble on the bottom left of your screen to jump to the comment area below.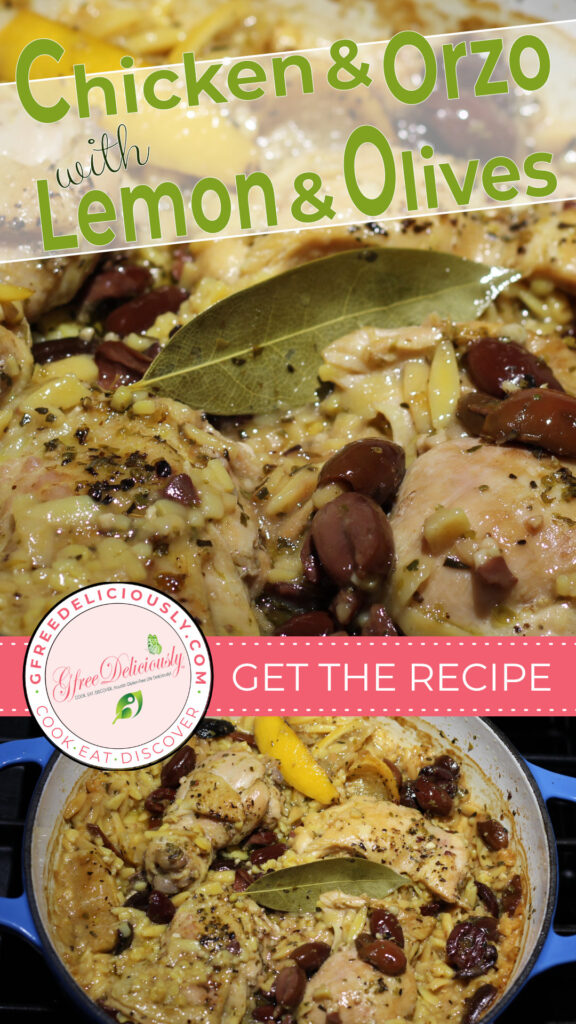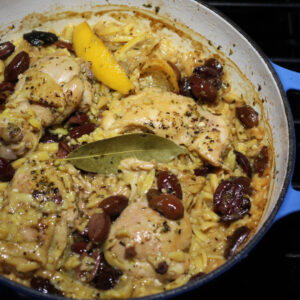 Chicken & Orzo with Lemon & Olives
Our Chicken & Orzo with Lemon & Olives boasts tender chicken with hearty orzo, zesty lemon, and briny olives, all coming together in one mouthwatering dish where everyone asks for seconds. Perfect for a quick weeknight dinner or an impressive weekend meal. Get ready to impress your taste buds with this simple yet delicious recipe!
Equipment
1 Heavy Dutch Oven or large oven-proof Stockpot [1] with a cover

1 Cutting Board

Utensils (Cooks Knife, Measuring Cups & Spoons, Tongs, Wooden Spoon)
Add Ingredients to Shopping List or Order them Online
View Shopping List
Ingredients
8

Chicken Thighs,

skins on

1 ½

teaspoons

Salt

1

teaspoon

black Pepper

2

tablespoons

Olive Oil

1 ½

cups

gluten-free Orzo pasta

3

cups

low sodium Chicken Broth,

or Stock

1

large

Garlic clove,

minced

1

small

Lemon

cut into eight wedges and seeds removed

1

teaspoon

freshly squeezed Lemon Juice

¾

cup

Kalamata Olives

pitted and cut in half

1

large

Bay Leaf

3

tablespoons

fresh Oregano,

divided [2]
Instructions
Preheat the oven to 350°F. Season the chicken, covering all sides with salt and pepper.

Heat the olive oil in a heavy Dutch oven [2] or large, oven-proof stockpot over medium-high heat. Working in batches, brown the chicken thighs on all sides for about five minutes. When browned, remove from the pan.

8 Chicken Thighs,,

1 ½ teaspoons Salt,

1 teaspoon black Pepper

Add the orzo to the pot, stir, letting it toast in the chicken fat until it begins to turn lightly golden in color. Once toasted, add the chicken broth, stirring to deglaze, and remove any browned or stuck-on bits from the pot. Immediately add the garlic, lemon wedges, lemon juice, olives, bay leaf, and half of the oregano, stirring lightly to combine. Lastly, return the chicken to the pot, arranging it in the orzo mixture to not crowd the chicken. Cover and transfer to the preheated oven. Bake for 25 to 30 minutes until the chicken meat is firm and chicken juices run clear.

2 tablespoons Olive Oil,

1 ½ cups gluten-free Orzo pasta,

3 cups low sodium Chicken Broth,,

1 large Garlic clove,,

1 small Lemon,

1 teaspoon freshly squeezed Lemon Juice,

¾ cup Kalamata Olives,

1 large Bay Leaf,

3 tablespoons fresh Oregano,

Taste and adjust the seasoning if necessary; sprinkle with the remaining oregano before serving.
Kitchen Notes
This recipe can easily be doubled and made with chicken legs. We suggest using a good-quality chicken broth; homemade chicken stock is even better!
Footnotes:
[1] You'll want to choose a Dutch oven or oven-proof stockpot with enough surface area not to crowd the chicken in the orzo when combined.
[2] Or substitute with three teaspoons of dried oregano.
---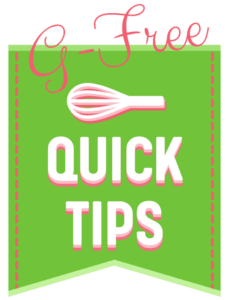 To Ensure Your Recipe Success:
Choose a heavy Dutch oven or large, oven-proof stockpot with enough surface area to prevent the chicken from being crowded when arranged in the orzo.
You can easily substitute chicken legs if you don't have chicken thighs.
Toast the orzo in the chicken fat until golden brown.
Use good-quality chicken broth; homemade chicken stock is even better!
Deglaze the pot with the chicken broth before adding the remaining ingredients.
Deseed the lemon.
If you don't have fresh oregano, substitute dried oregano. Use three teaspoons of dried oregano for each (one) tablespoon of fresh oregano called for in the recipe.
Nutrition
Calories:
562
kcal
Carbohydrates:
33
g
Protein:
32
g
Fat:
34
g
Saturated Fat:
8
g
Polyunsaturated Fat:
6
g
Monounsaturated Fat:
16
g
Trans Fat:
0.1
g
Cholesterol:
148
mg
Sodium:
999
mg
Potassium:
540
mg
Fiber:
3
g
Sugar:
1
g
Vitamin A:
229
IU
Vitamin C:
1
mg
Vitamin D:
0.1
µg
Calcium:
76
mg
Iron:
3
mg
(Nutritional values are an approximation. Actual nutritional values may vary due to preparation techniques, variations related to suppliers, regional and seasonal differences, or rounding.)
Copyright © 2017-2023 Kymberley Pekrul | GfreeDeliciously | gfreedeliciously.com | All content and photographs are copyright protected. The sharing of this recipe is both encouraged and appreciated. However, copying and/or pasting full recipes to any social media is strictly prohibited. Please read my Photo Use Policy for detailed guidelines and further clarification.
STILL HUNGRY? Here's more...