Crispy Double-Fried Homemade Potato Chips
Crispy, chunky, and deliciously good, this homemade country-style chips recipe beats French-fries hands-down! And, they're the perfect side dish to serve with your Wisconsin-style Friday night fish-fry.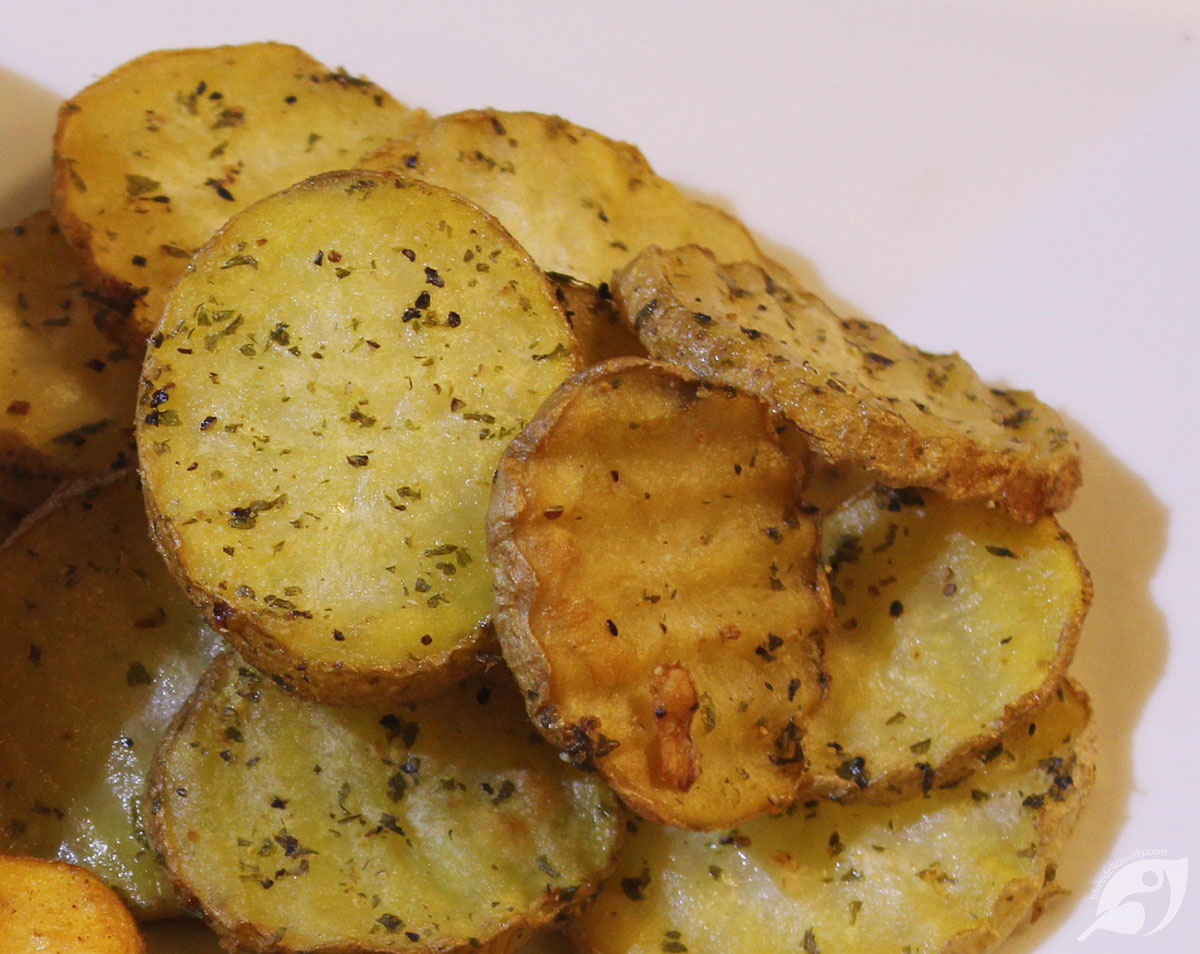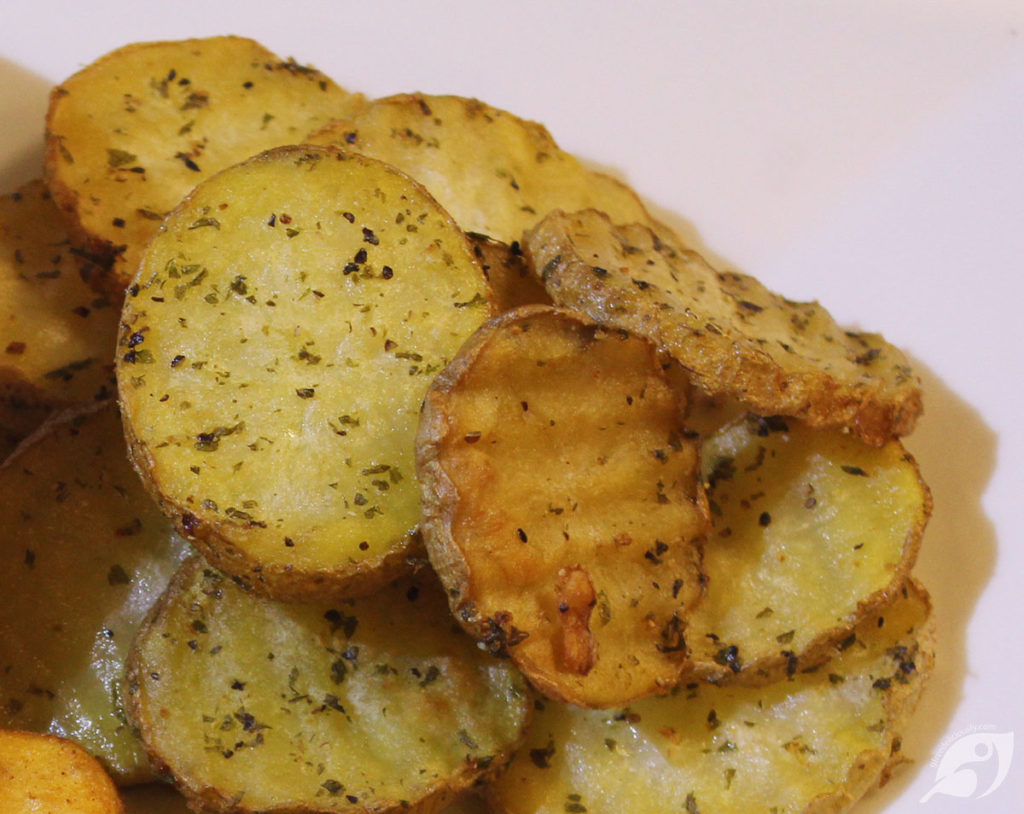 It wasn't until I married my dear hubby that I'd had what his family called homemade potato chips. Making them was my father-in-law's specialty. And the secret trick he taught me for making them super delicious was to double-fry them.
He always used buttery-tasting Yukon Gold Potatoes sliced to just the right thickness for a hearty chip that would crisp up just right.
When frying the potatoes, he'd flash-fry them to eliminate moisture; then, he'd fry them again to ensure the crispness.
You won't believe how this method changes everything you ever thought you might have known about frying potato chips.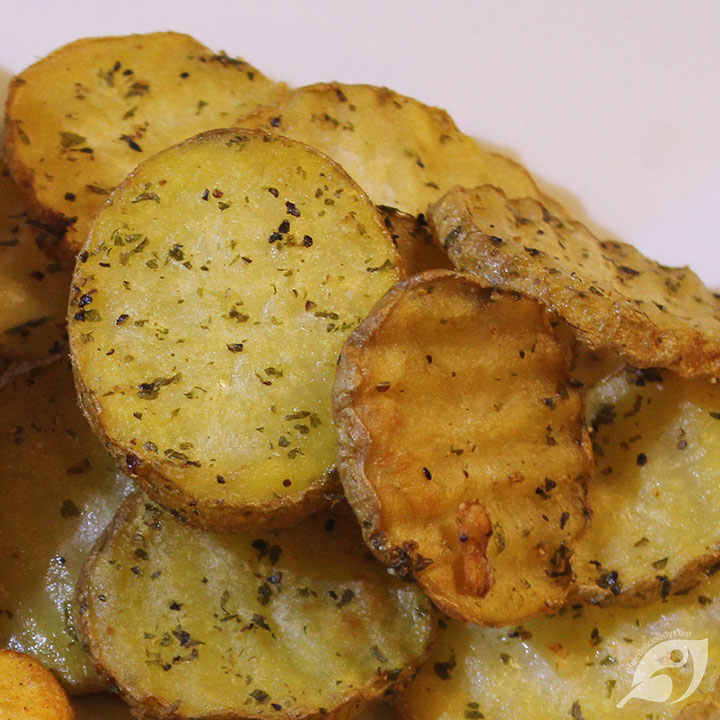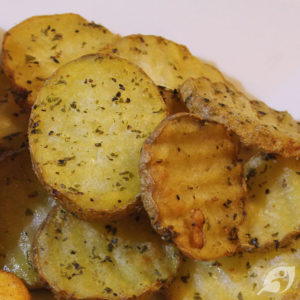 Crispy Double-Fried Potato Chips
The best homemade country-style potato chips recipe ever! This recipe double-fries the chips to make them extra-crispy on the outside, and fluffy on the inside.
Equipment
Deep Fryer or Large heavy pot

Deep-fry thermometer

Slotted Spoon

Large bowl

Cooling rack

Baking sheet
Add Ingredients to Shopping List or Order them Online
View Shopping List
Ingredients
Try serving with this yummy aioli chip dipping sauce
Instructions
Begin by washing Yukon Gold potatoes, cut off any blemishes or bad spots, leaving most of the skin on, then cut them into chunky slices about ¼-inch thick.

Place potato slices in a large bowl, toss with salt, pepper, and onion powder, add lukewarm water to cover potatoes completely and let soak for 30 minutes. Doing this helps to remove excess starch from the potatoes and keep them from oxidizing.

Heat oil to 325º F in a deep fryer or alternately use heavy pot and deep-fry thermometer.

Remove the potatoes from the water soak, and pat dry to remove the excess water.

Using a fry basket, slotted spoon or spider strainer, add the potatoes, about two handfuls of potatoes at a time in batches, to the hot oil. Cook 5-7 minutes until the chips begin to float and are light-colored but not browned. Remove potatoes with a slotted spoon and let drain and cool on a wire rack positioned over a tray lined with paper towels. Keep at room temperature for up to a few hours before the final fry to finish them. Repeat until all the potatoes are par-cooked.

Meanwhile, make the aioli dipping sauce. Add salsa and mayo in a small bowl, whisk to combine — season to taste, adding a little lemon juice if you like.

When ready to finish cooking, heat the oil to 350º F. Return the par-cooked potatoes to the oil, approximately two handfuls at a time, cooking about 1 minute on each side until golden brown. Remove from oil with a slotted spoon, shaking off excess oil, and season lightly with salt and pepper. Repeat until all potatoes are twice-fried.
Recipe Notes
Keep potatoes warm in a 250ºF oven until ready to serve.
Nutrition
Calories:
432
kcal
Carbohydrates:
67.4
g
Protein:
6.8
g
Fat:
16.2
g
Saturated Fat:
7.7
g
Polyunsaturated Fat:
1.2
g
Monounsaturated Fat:
6.6
g
Trans Fat:
0
g
Cholesterol:
0
mg
Sodium:
556.4
mg
Potassium:
950.4
mg
Fiber:
6.3
g
Sugar:
0
g
Vitamin A:
0
IU
Vitamin C:
18.8
mg
Calcium:
19.8
mg
Iron:
3
mg
(Nutritional values are an approximation. Actual nutritional values may vary due to preparation techniques, variations related to suppliers, regional and seasonal differences, or rounding.)
Copyright © 2017-2022 Kymberley Pekrul | GfreeDeliciously | gfreedeliciously.com | All content and photographs are copyright protected. The sharing of this recipe is both encouraged and appreciated. However, copying and/or pasting full recipes to any social media is strictly prohibited. Please read my Photo Use Policy for detailed guidelines and further clarification.
If you like this recipe, you might also want to try...