Zwischenmahlzeit & Gluten-Free German Kaffee Kuchen
As in many traditions, the dessert and tradition of Zwischenmahlzeit made popular in Germany, immigrated to America. But it's the descendants of those who brought it that have kept it alive ever since.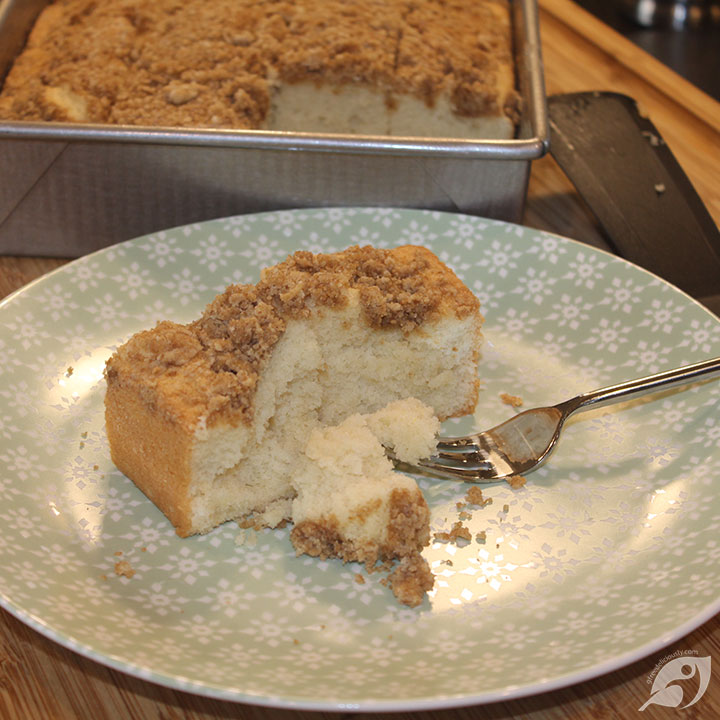 It is said that traditions are the customary patterns of life that bring us together and keeps us together. And when it comes to German baked goods, it's a tradition that is constantly challenging my waistline. Especially the older I get.
The sweet spot of the German traditions of Zwischenmahlzeit translated the "meal between meals" on Sunday afternoons, and Kaffee Kuchen embodies two of the things that I adore most: the occasion to indulge in desserts (before supper of all things) and equally the chance to spend time with family and friends.
Old-fashioned as it may be, these traditions pay tribute to the need for people to cut a slice out of their busy lives. Making time to carve out an afternoon to talk and visit, and of course, to do it while stuffing their faces with magically sweet confections served up with rich, bold, and satisfying cups of coffee full of decadent flavor and taste.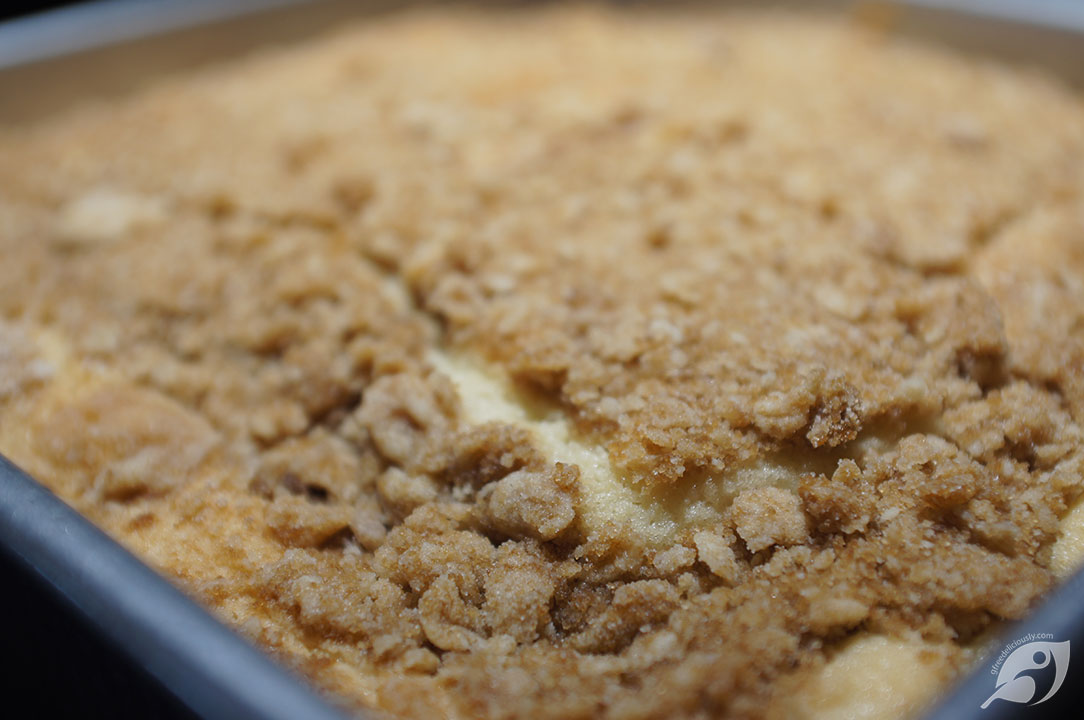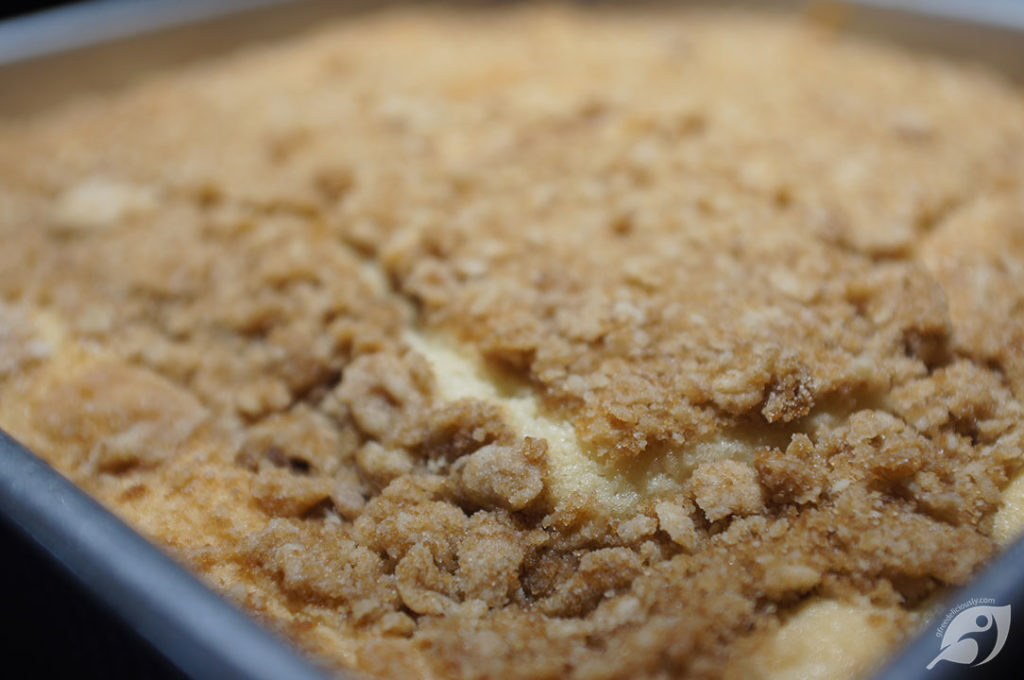 Like other dying traditions that have been swept aside because of the full schedules of modern times and other forms of entertainment, the custom of Zwischenmahlzeit on Sunday afternoons and Kaffee Kuchen has nearly vanished from Sunday routines too.
Those traditions honored by my grandparents and other people of German heritage back in the day; provided a way to enjoy a treat and a hot cup of coffee while pausing daily work to gather with family and occasional guests. Spending the time to catch up on loved ones' lives and devoting a leisurely afternoon moment together.
My memories of sitting around my grandparent's table drinking coffee made kid-style by adding half milk and eating delicious cake, donuts, and pastries warm me just thinking about those treats and the close times our family spent together.
On many Sundays, we'd also have my grandma's homemade cake donuts to accompany the Kuchen.
Dunking cakey donuts in milk coffee was a favorite way to eat them as I sat alongside my grandpa, who did the same. I had to learn to dunk and bite quickly so that the liquid-soaked cake treats would not get too soggy, break off and sink to the bottom of my cup. Grandpa taught me to be a champion dunker like he was, much to my mom's and grandma's dismay.
There were several varieties of Kaffee Kuchen, also called "coffee cake," by my mom. Some were simple cakes with a crumb topping. Others incorporated fruit mixed into the batter or fruit combined with the crumb on top. And sometimes, they included a creamy custard topping or center.
Whatever version was made, the coffee cakes were always served warm alongside real butter or whipped cream and were to die for delicious!
Recipes from Grandma
I remember one of many phone calls to my grandma for her recipes, this time for Kaffee Kuchen "coffee cake," that I wanted to bake for my new-to-be husband and in-laws for an upcoming Sunday get-together.
In her true hand-me-down recipe fashion, she happily shared the basic recipe by reciting the ingredient list over the telephone. It took me at least three calls to grandma to answer all my questions while mixing and beating ingredients that day.
It's a recipe that sticks with you.
Through the years, I've made this recipe probably hundreds of times since then; for family, friends, bible studies, and nourishment during Faithful Quilters sessions at church. It's always been a popular treat.
Post Celiac Diagnosis
After being diagnosed with Celiac disease, I've had to adapt Grandma's recipe to eliminate gluten in the wheat-based flour. My first trials of switching out cup-for-cup gluten-free flour replacements ended up with a compost bin full of unacceptable baked batches. The textures ranged from gooey messes to grainy, with an almost sand-like feel left in my mouth. They were nothing I cared to eat myself or, for that matter, to share with anyone.
Adapting the Recipe
Since then, I have been introduced to a couple of varieties of gluten-free flours that are very acceptable in most recipes. My favorites are GF-Jules All-Purpose Gluten-Free Flour and King Arthur All-Purpose Gluten-Free Flour. Both are wonderful gluten-free flours to use. I've had good results with them; both flours make baked goods and pastries that taste great. I love them both equally and use them in many of the recipes I make.
But Sometimes You Need A Gluten-Free Cake Flour
Still, there are times when a recipe, in my opinion, is made best by using low-protein gluten-free flour that's been blended specifically for making cakes. This Gluten-Free Cake Flour blend is the best blend for doing it.
I searched forever to find a manufactured gluten-free cake flour substitute for the traditional wheat-based cake flour that grandma used. Along the way, I learned that cake flour is a fine-milled, delicate flour with low protein content. The flour's low protein content results in cakes with a fine crumb, a good rise, and a super-tender texture. You achieve perfect texture because of how it is milled, which makes it finer, lighter, and softer so that baked goods made with it, when baked, become light and airy.
For a gluten-free cake flour substitute, I knew there had to be a way to balance the gluten-free type of flour used and gluten-free starches that would produce a lower protein blend mimicking traditional cake flour. So, I experimented—a lot.
My Gluten-Free Cake Flour Blend
To come up with this gluten-free cake flour blend, I looked at the properties of traditional wheat-based cake flour and how it is milled and made.
Wheat-based cake flour is milled from soft wheat and contains the lowest amount of protein (5 to 8 percent) compared to other all-purpose wheat-based flour blends (10 to 13 percent).
There are two major soft wheat varieties: soft red winter has a low protein content and is used as a blend in multipurpose flour for cakes, cookies, donuts, fine pastries, crackers, and flatbreads. Soft white is low-protein wheat that offers high yields and produces lighter flour for cakes, cookies, crackers, and pastries. It is also used in many Middle-Eastern-style flatbreads.
Flour Trials
After several trials and fussing around with many gluten-free flours and starches to construct the recipe, I blended sweet white rice flour and brown rice flour. Combining these in equal amounts with low protein gluten-free tapioca and potato starches for their (starchy) gelling properties significantly contributes to how air bubbles are entrapped in the starch during the baking process.
I found that tapioca and potato starches also work well with gum stabilizers to improve the batter's consistency during mixing, enhancing the crumbs softnecrumb's controlling how the starch gels during the baking process.
PRO-TIP
I've found that sifting the gluten-free cake flour blend three times before adding it to the wet ingredients helps to ensure that the cake bakes light and fluffy.
This blend's higher starch content helps prevent gluten-free baked cakes and quick bread from having that grainy texture found in some recipes that you may come across. At the same time, the low protein flour and the high starch combination of this blend make gluten-free cakes, coffee cakes, muffins, quick bread, and cookies perfectly airy, fluffy, and light with a fine crumb and soft, tender texture.
Check out our own gluten-free cake flour blend to use in this recipe. It works flawlessly to make my grandma's Kaffee Kuchen very similar in taste and texture to the basic recipe I remember from childhood.
You'll find the gluten-free cake flour recipe HERE.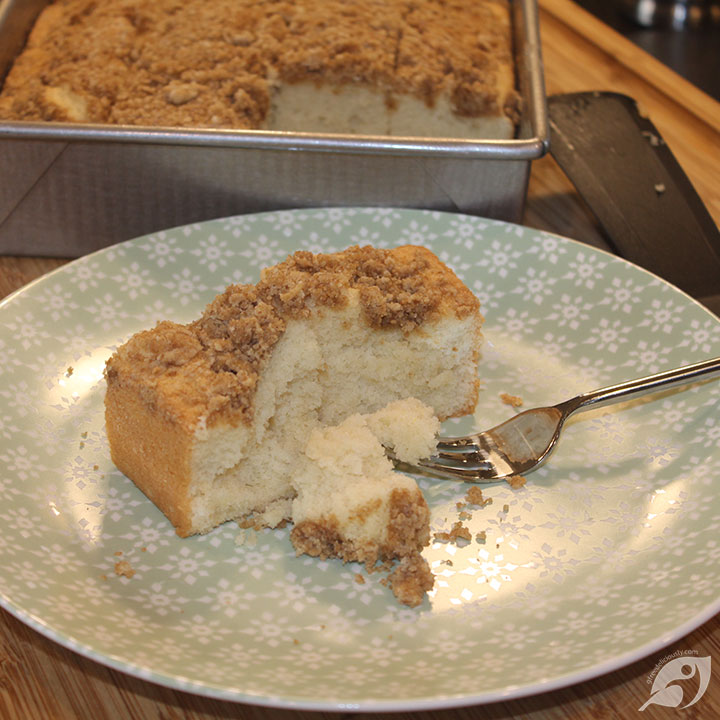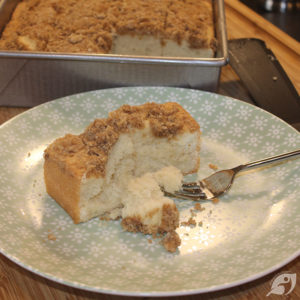 Zwischenmahlzeit & Gluten-Free German Kaffee Kuchen
Traditional German Kaffee Kuchen (Coffee and Cake) for Zwischenmahlzeit. The nearly forgotten Sunday "meal between meals."
Equipment
9x9 Baking pan

Flour sifter

Measuring cups

Measuring spoons

Electric Mixer
Add Ingredients to Shopping List or Order them Online
View Shopping List
Instructions
For the Cake
Preheat oven to 350ºF

Cream together the butter and sugar, beat in egg yolks.

Sift together the gluten-free cake flour blend, xanthan gum, salt, and baking powder. Once sifted, sift two more times again.

Add sifted dry ingredients alternating with milk to the butter and sugar mixture, beating after each addition.

Fold in egg whites.

Pour into a 9x9-inch pan. Sprinkle with the crumb topper.

Bake 45 minutes or until a toothpick inserted in the center of the cake comes out clean.
For the Crumb Topper
Mix gluten-free all-purpose flour and brown sugar and cut in butter with a fork until pea-sized crumbs form. Spread evenly over the top of the cake batter.
Nutrition
Calories:
138
kcal
Carbohydrates:
53.6
g
Protein:
2.5
g
Fat:
0
g
Saturated Fat:
4.7
g
Polyunsaturated Fat:
0.4
g
Monounsaturated Fat:
2.3
g
Trans Fat:
8.4
g
Cholesterol:
42.5
mg
Sodium:
379.4
mg
Potassium:
32.7
mg
Fiber:
0.1
g
Sugar:
15.1
g
Vitamin A:
70.8
IU
Vitamin C:
0
mg
Calcium:
20.1
mg
Iron:
0.2
mg
(Nutritional values are an approximation. Actual nutritional values may vary due to preparation techniques, variations related to suppliers, regional and seasonal differences, or rounding.)
Copyright © 2017-2022 Kymberley Pekrul | GfreeDeliciously | gfreedeliciously.com | All content and photographs are copyright protected. The sharing of this recipe is both encouraged and appreciated. However, copying and/or pasting full recipes to any social media is strictly prohibited. Please read my Photo Use Policy for detailed guidelines and further clarification.