Beefy Enchiladas is Mexican comfort food at its absolute best made with ground beef, onion, and warm spices in a homemade red enchilada sauce for authentic flavor.
Delicious spoonsful of flavorful saucy, smokey, spicy beef rolled up in corn tortillas, then topped with more meat sauce and Monterey Jack Cheese; these enchiladas are a classic recipe that deserves a place in everyone's Cinco de Mayo celebration.
It's no secret that I love Mexican food – it just makes me happy. And when it is super quick to make, easy-peasy, and worth 100% of your effort, it becomes a no-brainer for when you want to get dinner on the table fast with a dish everyone will love.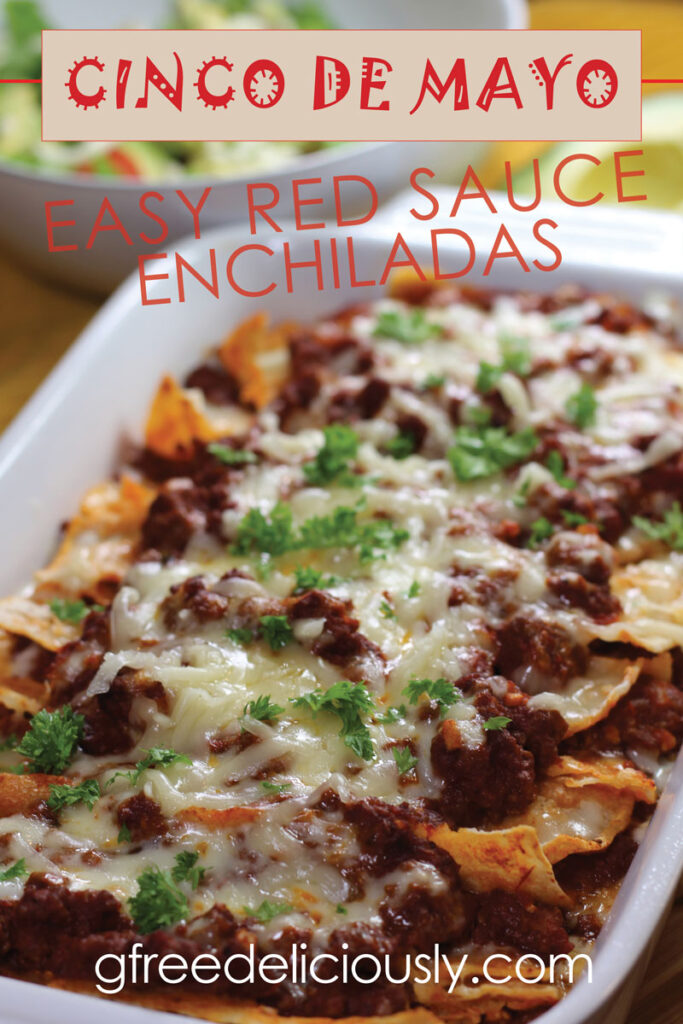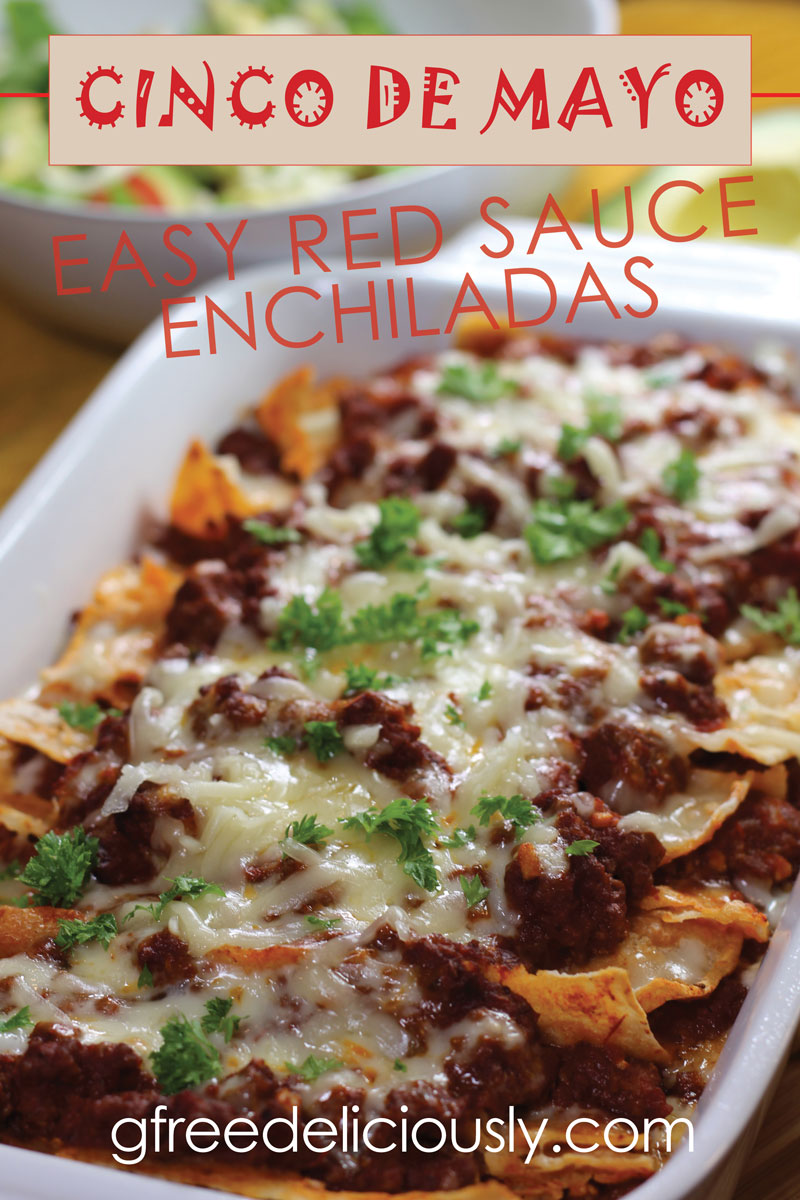 It's All About the Sauce
The magnificence of this easy beef enchilada recipe is the homemade red sauce made with just a handful of ingredients that you probably already have on hand.
This recipe is reinvented and updated from the Easy Beef Enchiladas recipe given to me during the home economics class in seventh grade at Pennfield Middle School, Battle Creek, Michigan. The original method called for canned red enchilada sauce from the store.
While that version of the recipe tastes good, and I have made it that way many times for years, this adaptation of the method is over the top delicious because of the smokey, spicy flavored homemade red sauce.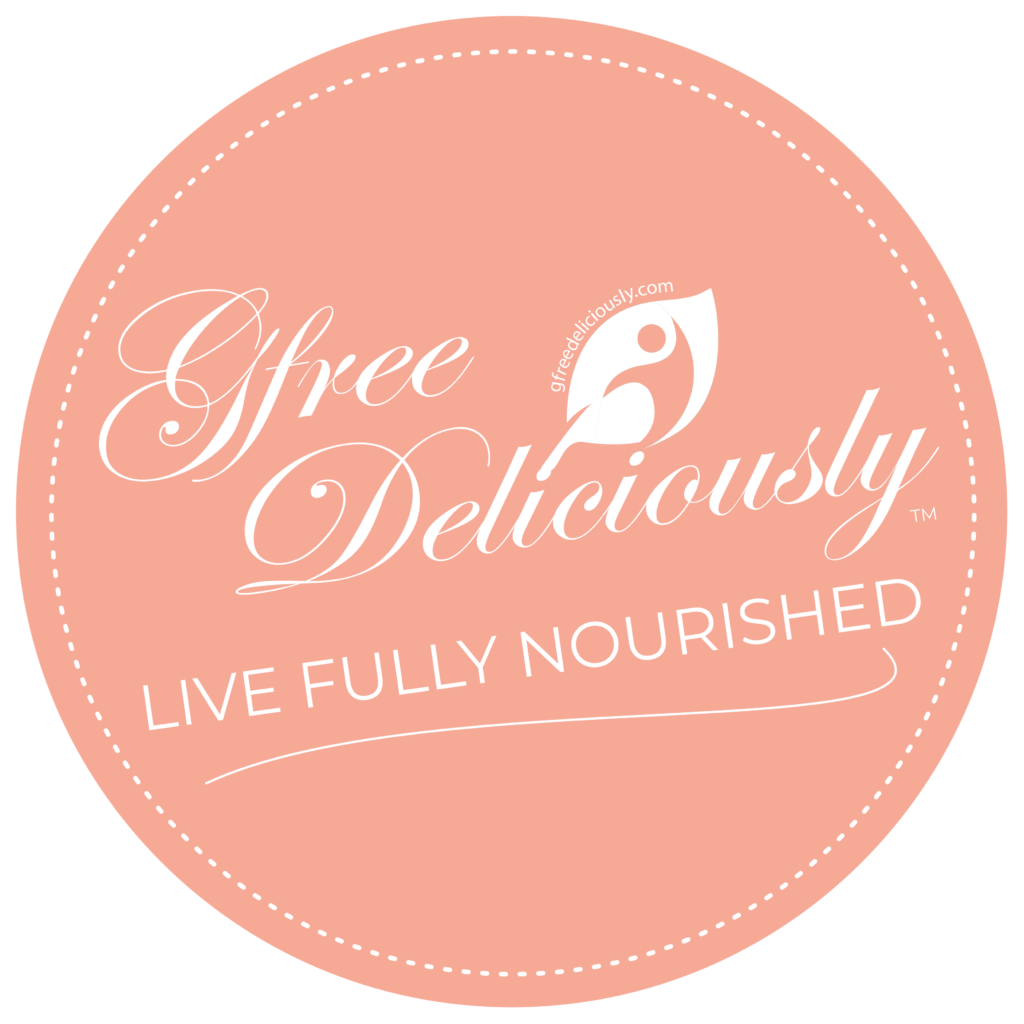 GET RECIPES • RESOURCES • +eNEWS UPDATES & MORE STRAIGHT TO YOUR INBOX !
Simple and delicious gluten-free recipes, family-friendly meal ideas, healthy cooking, encouragement, and easy-to-implement lifestyle strategies to live fully nourished… Only from GfreeDeliciously!
How to get deep, smokey, flavor...
Have you ever noticed that no recipe ever calls for using a whole can of chipotle chilis in adobo sauce?
Don't get me wrong... I love Chipotle Peppers in Adobo Sauce.
Chipotle Peppers in Adobo Sauce is one of the easiest ways to get deep, smokey, spicy flavor into a dish. The only problem is that no recipe ever calls for the whole can of the chilis in the sauce. Cook with them once, and there are always leftovers. Always.
But I hate throwing food out!
You are probably asking yourself, doesn't she know that it's so easy just to freeze the extra peppers and sauce?
Yep, I do know that. I've done it.
I know that you can quickly freeze the peppers in sauce in an ice cube tray or flatten them out in a zipper bag for future use. And, I also know that when you do freeze them, they will last almost forever and that they are super easy to thaw and use for a variety of dishes.  
But I'm usually in a hurry, so I just cover the can they came in with foil and plop it on a shelf in the refrigerator to nag me for days to make something from that list of "a variety of dishes" to make with chipotle peppers in adobo sauce.
But "a variety of dishes" isn't much help, huh?
"A variety of dishes" is NOT what I'm thinking about when the half gone can is staring me in the face every time I open the refrigerator.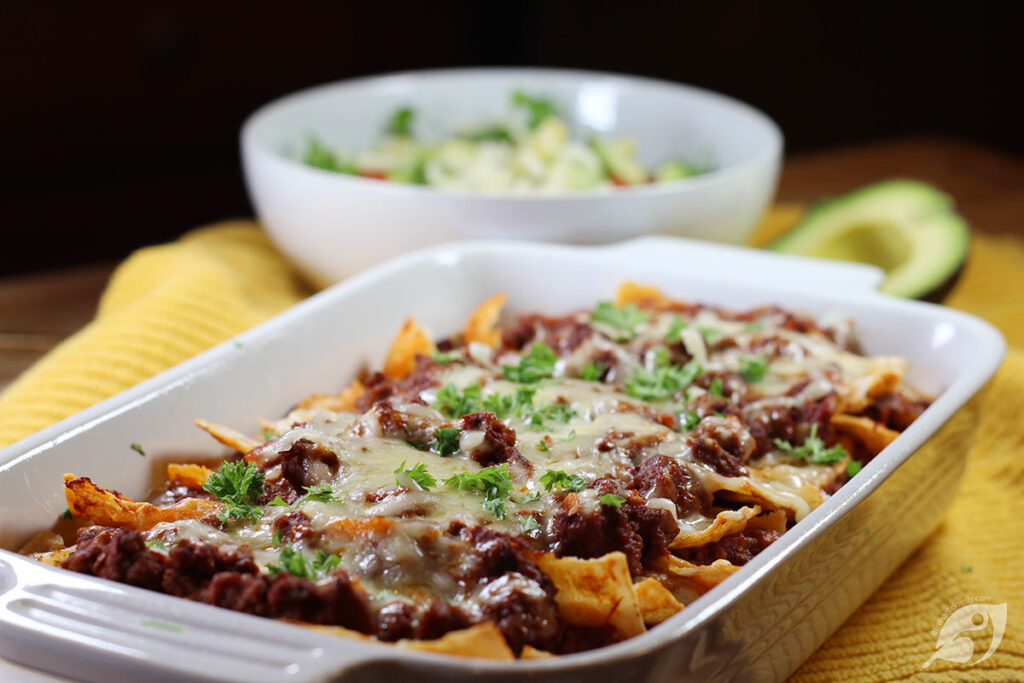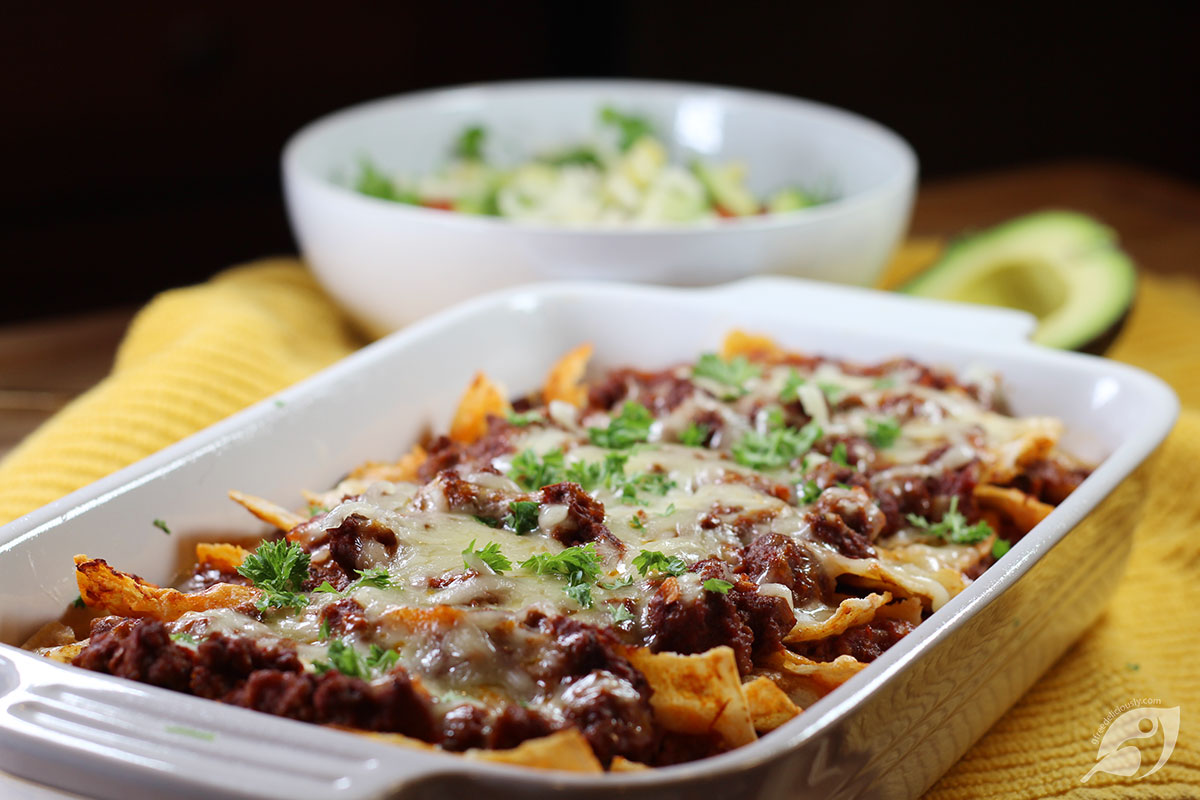 Hence, the inspiration...
Having a can of Chipotle Peppers in Adobo Sauce sitting in my refrigerator became the inspiration for making homemade red enchilada sauce. And that's when homemade enchilada sauce became my easy-peasy go-to excuse for making Easy Beef Enchiladas and never buying another can of the off-the-shelf red sauce again.
Isn't it funny how those things happen? Do things like this ever happen at your house too?
If they do, let me know in the comments below.
The very best news is that Easy Beef Enchiladas with Homemade Red Sauce is super easy to make, and you probably already have all the ingredients on hand like canned diced tomatoes, tomato sauce, an onion, a few common spices and about a pound of ground beef. Make it in about 10-15 minutes, and enchiladas are not far away!
XXO
P.S. If you don't have corn tortillas, you can still make this recipe by making it casserole style. Start with a layer of the meat sauce in the baking dish, then some cheese, next add a layer of corn tortilla chips then repeat the layers ending with the cheese on top. It turns out just as good!
P.S.S. SUPER IMPORTANT NOTE!  I mention this in the recipe card below but it's also worth repeating here. Be really careful after transferring the tomato and chili mixture to the blender. Be sure to pulse and blend the mixture SLOWLY. Pulsing and blending the mixture on low until it becomes a puree. It's really HOT and if it is blended too fast the mixture will build pressure and you could end up with the sauce blowing the top off your blender making a huge mess. So again, be very careful during the blending because the mixture is extremely hot!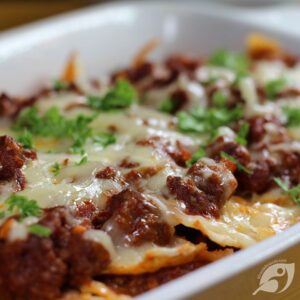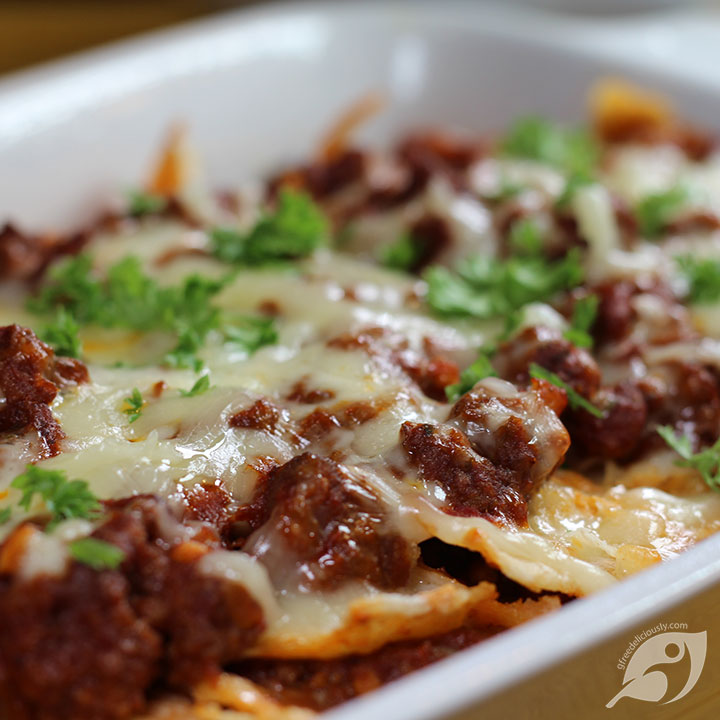 Easy Beef Enchiladas with Homemade Red Sauce
Easy Beef Enchiladas with Homemade Red Sauce is so simple to make! No store-bought red sauce needed for a Mexican entrée that's ready to serve in just 30 minutes!
EQUIPMENT
7x10" Oven-Safe Baking Dish

Large skillet

Medium Saucepan

Utensils (Measuring Cups and Spoons, Wooden Spoon or High-Heat Spatula)
Add ingredients to your Private Shopping List before ordering online.
Quick Add Ingredients to Shopping List
INSTRUCTIONS
Preheat oven to 350ºF, and butter baking pan or spray with gluten-free, high heat spray.

Heat the skillet over medium-high heat and add the ground beef to cook. Using a wooden spoon or high-heat spatula, break up the ground beef while cooking. Cooking time is about 5 to 8 minutes until it is no longer pink. Reduce heat to medium-low and continue cooking until most of the liquid is gone. Add onion, garlic, and spices, occasionally stirring to cook until the onion becomes transparent.

In a medium saucepan, combine tomatoes, chilis in adobo sauce, and tomato sauce over medium heat. Bring to a boil, then reduce heat and simmer for 5 minutes.

Transfer tomato and chili mixture to a blender. Pulse and blend on low until it becomes a puree. (Be very careful during the blending because the mixture is extremely hot.) [3]

Spread 1/2 cup of the sauce into the bottom of the baking dish then spread an additional 1/4 cup of the sauce on a clean plate.

Add the remaining sauce to the ground beef mixture and stir in to combine then remove from heat.

Arrange the corn tortillas on a plate, covering with a damp paper towel and microwave for approximately 60 seconds to soften. Doing this will make rolling the tortillas easier and minimize breaking. Keep the paper towel covering the tortillas while completing the following step, so they do not dry out and harden.

One at a time, place the tortillas on the plate with the sauce to coat the surface on one side only. Flip over so that the sauce side is up, add some of the ground beef mixture. Top with a little grated cheese, then roll it up and place in the baking pan with the seam side down. Repeat until the baking pan is full of filled tortillas. Spread any remaining meat and sauce mixture over the top of the tortillas in the pan. End with a generous sprinkle of grated cheese.

Bake the enchiladas for approximately 15 minutes or until bubbly. Sprinkle with fresh chopped parsley and serve.
KITCHEN NOTES
[1] Cotija cheese works well as a substitute for a more authentic southwest taste.
[2] For additional flavors, add green chilies, black olives, or sour cream as toppers.
[3] (Be very careful during the blending because the mixture is extremely hot.)
Nutrition
Calories:
369
kcal
Carbohydrates:
24.9
g
Protein:
34.1
g
Fat:
13.9
g
Saturated Fat:
7.9
g
Polyunsaturated Fat:
1
g
Monounsaturated Fat:
4.5
g
Trans Fat:
0.1
g
Cholesterol:
72.4
mg
Sodium:
902.5
mg
Potassium:
574
mg
Fiber:
3.7
g
Sugar:
4
g
Vitamin A:
98.2
IU
Vitamin C:
7
mg
Calcium:
541.1
mg
Iron:
3.7
mg
(Nutritional values are an approximation. Actual nutritional values may vary due to preparation techniques, variations related to suppliers, regional and seasonal differences, or rounding.)
Copyright © 2017-2023 Kymberley Pekrul | GfreeDeliciously | gfreedeliciously.com | All content and photographs are copyright protected. The sharing of this recipe is both encouraged and appreciated. However, copying and/or pasting full recipes to any social media is strictly prohibited. Please read my Photo Use Policy for detailed guidelines and further clarification.