Sink your teeth into a Southwest Rodeo Burger & Experience the Legendary Taste of Beef, Bacon, Cheese, Onion & Spicy Rodeo Aioli Sauce
Get set for a good ole' time, and don't worry about bitin' off more than you can chew — these Southwest Rodeo Burgers hit the spot when you're cravin' a big ole' grilled southwest burger heaped high with spicy burger sauce, good taste and loads of flavor!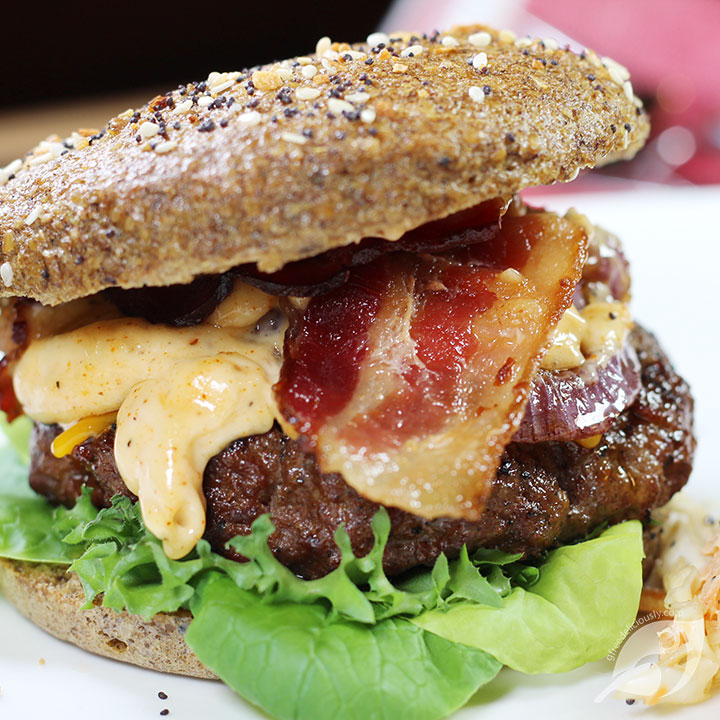 This ain't my first rodeo when it comes to southwest burgers, so believe me when I tell you that this is the best homemade southwest rodeo burger that I have EVER made and eaten. Dear hubby thinks so too!
Whenever I'm working on a new idea for a recipe or remaking a traditional favorite to a gluten-free version, I experiment with the ingredients and the method for making it at least three to four times. Part of this process is noting every step of the making of it and eating it along the way. Each step spurs me towards the next action undertaken in the whole process of cooking, tasting, and eating.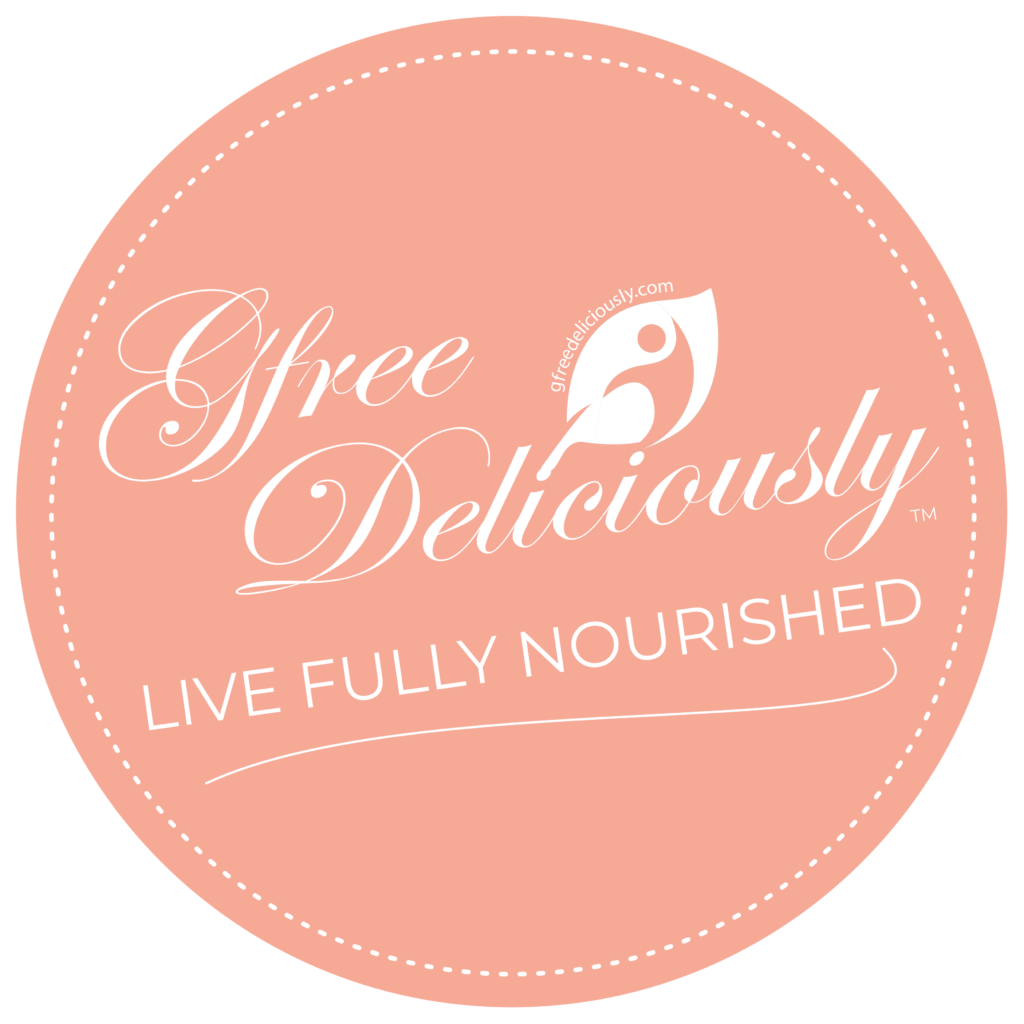 GET RECIPES • RESOURCES • +eNEWS UPDATES & MORE STRAIGHT TO YOUR INBOX !
Simple and delicious gluten-free recipes, family-friendly meal ideas, healthy cooking, encouragement, and easy-to-implement lifestyle strategies to live fully nourished… Only from GfreeDeliciously!
It's kind of like wearing spurs when riding a horse.
The spur needs to be used as an aid to encourage forward and lateral motion of the horse. But as any cowgirl knows, the Spurs cannot just be pretty. They also need to be worn right and used correctly for the horse to respond.
If you have ever been to a rodeo, you know that a rodeo is all about fun.
And, while you can't always predict what to expect — One thing I learned early on, back in the rodeo-going days of my youth, is that the cowboys always get bigger and better, and the crowds get bigger and louder with every performance.
The same can be said for new recipe trials too. So, based on what I know of rodeos and watching bull riders, I came up with a few loosely similar rules that can be applied to creating new recipes and making sure that I will want to make the recipe again, and again:
"Buckle up!" Translates to: "Mise en Place" Simply put, mise en place is French for "put into place." Assemble everything you will need and get on it. Some people are under the impression that riding a bull for eight seconds is a piece of cake. Bulls are born to buck and take joy in unseating even the most confident cowboy. Likewise, having recipes turn out consistently happens when cooks spend time (sometimes years) honing their skills and their methods, avoiding a literal ton of potentially frustrating, angry process-flops. A new recipe, its ingredients, and the amounts called for are rarely if ever, perfect out of the gate.
"If you Go on Friday, you're gonna' want to come back Saturday." Translates to: That was good, but what if I tweaked this or tried that?
"If you go Saturday, [you're] going to want to come back on Sunday." Translates to: Well, YUM! That was excellent! I want more! And, shouldn't there be a trophy or silver buckle somewhere in my future?
Let's just say it's a lot of action-packed bull-riding (tongue-in-cheek) that gets a plain 'ole burger to the "BEST Burger I've Ever Eaten" status.
In the end, it will have gone by fast; you may have injured yourself during the ride, more than likely you experienced many ups and downs, but at the close, you're going to enjoy it.
But if the anticipation of stepping into the bullpen is too much to mount (pun intended). I invite you to skip all that bronc bustin' trial and error stuff and sink your teeth into eating the BEST homemade Southwest Rodeo Burgers EVER. Thank goodness that I have done all the eight seconds (LOL) of figuring out how to make it parts for you. Enjoy!
XXO
P.S. While the development of this recipe went by fast, there was no actual bull riding that took place in the creation of this recipe. No injuries happened. There were a few ups and downs, and I may have burnt the buns at one point, but you know it was all part of the fun!
P.S.S. If you've got a hankerin' for an easy side dish to serve up with these burgers, mozy on over to my next post for the perfect Classic Creamy Coleslaw to compliment the taste.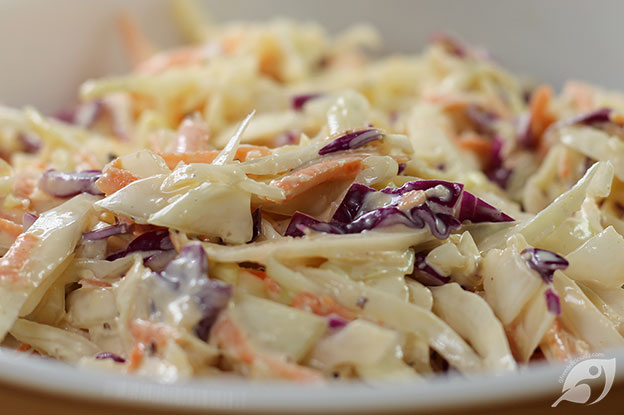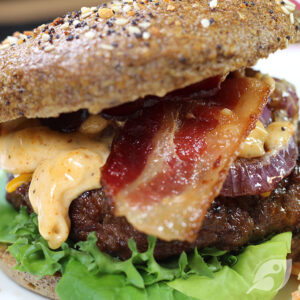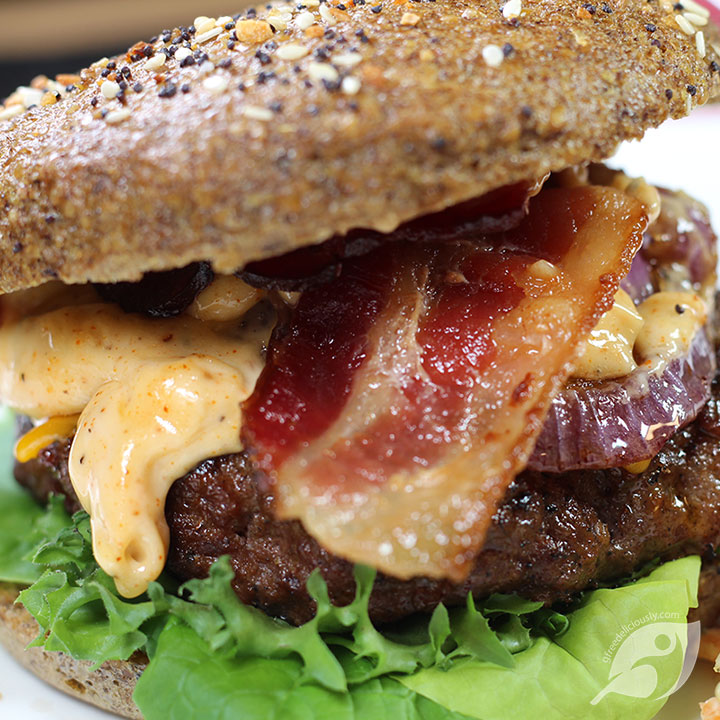 Southwest Rodeo Burgers
Create your new frontier favorite! Beef, Bacon, Cheese, and Onions smothered in a Spicy Rodeo Aioli Sauce – All strong elements for this mouth-watering Southwest Rodeo Burger that'll trigger plenty of compliments' round the table.
EQUIPMENT
Utensils (Heat-proff Spatula, Measuring Cups and Spoons)

Grill (indoor or outdoor) or grill pan
INGREDIENTS
For the Spicy Rodeo Aioli Sauce
Add ingredients to your Private Shopping List before ordering online.
Quick Add Ingredients to Shopping List
INSTRUCTIONS
In a medium-size mixing bowl, add the hamburger and 1 1/2 tablespoons of the Wild Tree Rodeo Rub®, and the Worcestershire sauce, and mix thoroughly.

Press the hamburger mixture into two patties. Set aside until ready to grill.

Meanwhile, combine the mayonnaise and one teaspoon of Wild Tree Rodeo Rub® in a small bowl, whisk to combine. Set aside until needed.

Place the hamburgers and onion slices on the grill (or indoor grill-pan) on high heat for a total of 5 minutes (medium-done), flip the burgers and onion, every minute to thoroughly cook. Note: this will provide a medium-done cooked hamburger for a well-done hamburger cook for a total of 8 minutes.

Remove the burgers and onions and set aside to rest for the juices to develop.

Toast the Gluten-free buns either on the upper grill rack or in a toaster.

Assemble by placing lettuce on the bottom portion of the bun first, add the grilled burger, cheddar cheese, grilled onion, spicy rodeo aioli sauce, the bacon, sliced jalapenos if using, and then the bun top.

Serve and Enjoy!
Nutrition
Calories:
1113
kcal
Carbohydrates:
163
g
Protein:
26.7
g
Fat:
57
g
Saturated Fat:
20.3
g
Polyunsaturated Fat:
15.7
g
Monounsaturated Fat:
16.3
g
Trans Fat:
0.7
g
Cholesterol:
95.6
mg
Sodium:
1456.5
mg
Potassium:
1080.2
mg
Fiber:
93.1
g
Sugar:
9.8
g
Vitamin A:
315.1
IU
Vitamin C:
15.4
mg
Calcium:
2246.9
mg
Iron:
16.4
mg
(Nutritional values are an approximation. Actual nutritional values may vary due to preparation techniques, variations related to suppliers, regional and seasonal differences, or rounding.)
Copyright © 2017-2023 Kymberley Pekrul | GfreeDeliciously | gfreedeliciously.com | All content and photographs are copyright protected. The sharing of this recipe is both encouraged and appreciated. However, copying and/or pasting full recipes to any social media is strictly prohibited. Please read my Photo Use Policy for detailed guidelines and further clarification.