How to eat more healthy, good-for-you, blue foods.
Mmmm, delicious! Julia Child's Quiche Au Roquefort inspires the flavors of this easy crustless quiche recipe. We've skipped the crust in this version and added asparagus (one of our favorite spring vegetables) and some chopped ham.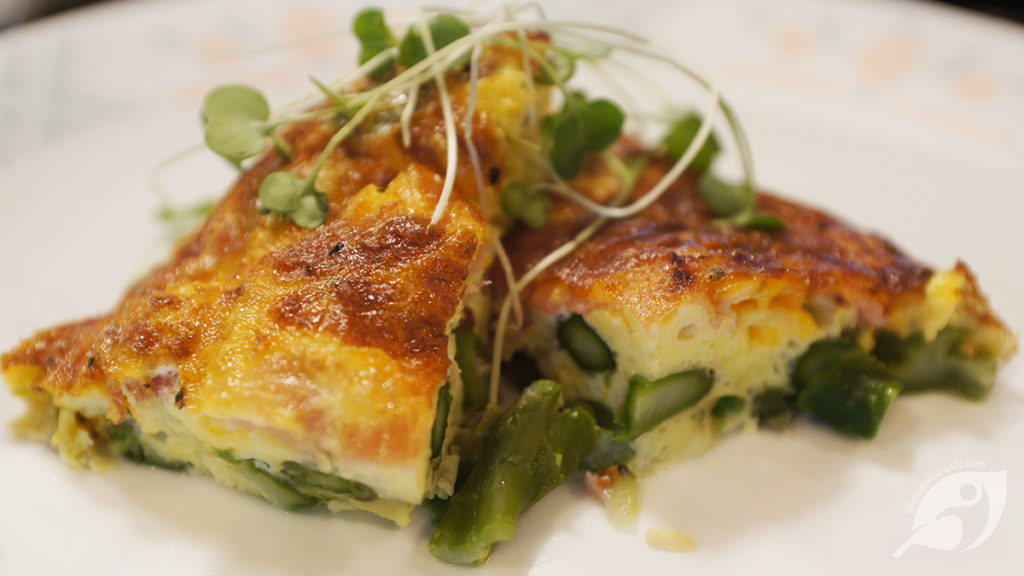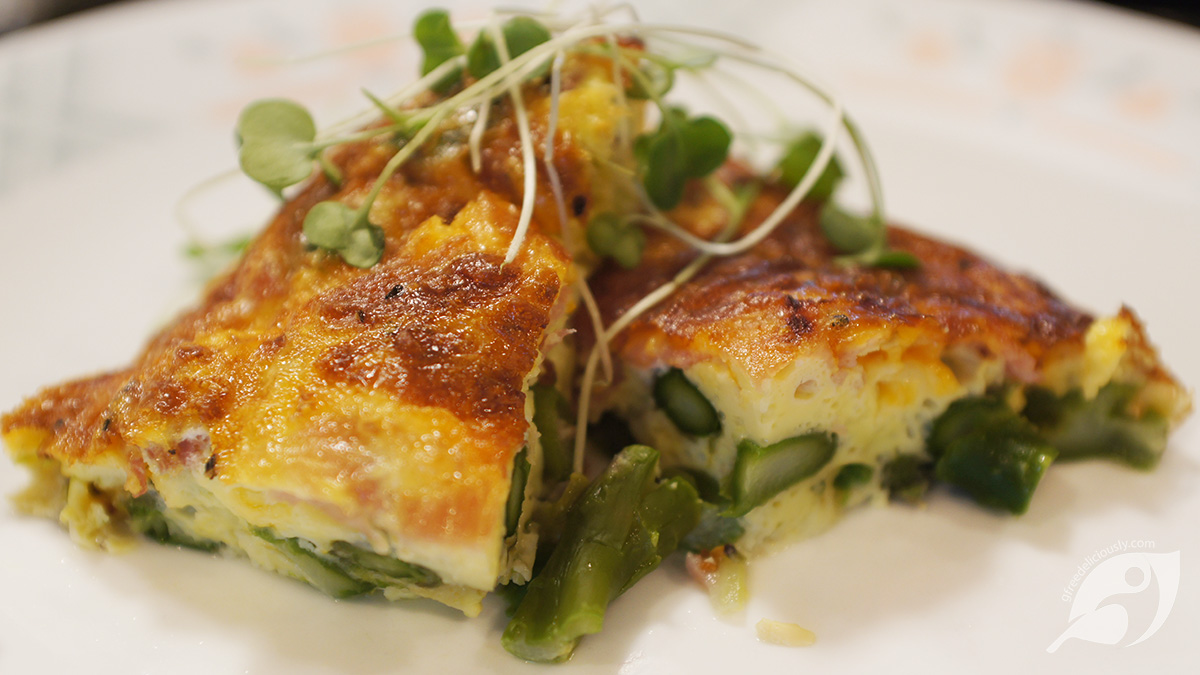 Brighten up your Blue Monday meal!
Okay, it's not the typical "blue food" that would come to most people's minds when thinking about foods to beat the Blue Monday meal blues. However, This quiche is a fantastic crustless recipe for adding some spring flavor and a bit of sun-shiny yellow to your plate to brighten up your Blue Monday meal!
Pair this crustless quiche with a glass of well-chilled white wine for a fancied-up Blue Monday breakfast, brunch, or dinner that's a satisfying pick-me-up even when you don't feel like fussing.
Moreover, this easy-to-make quiche is low in carbs, gluten-free, and packed with healthy goodness and great flavor!
Picture the recipe step-by-step...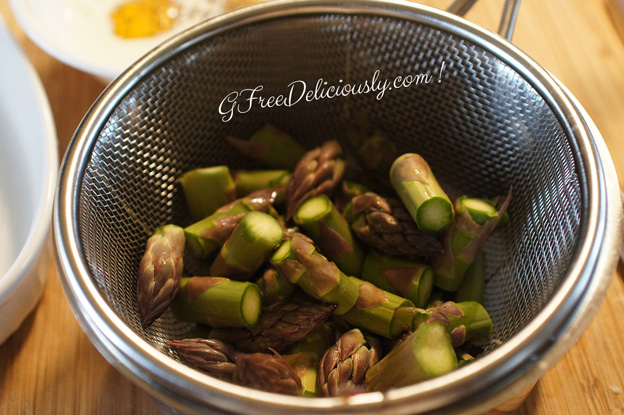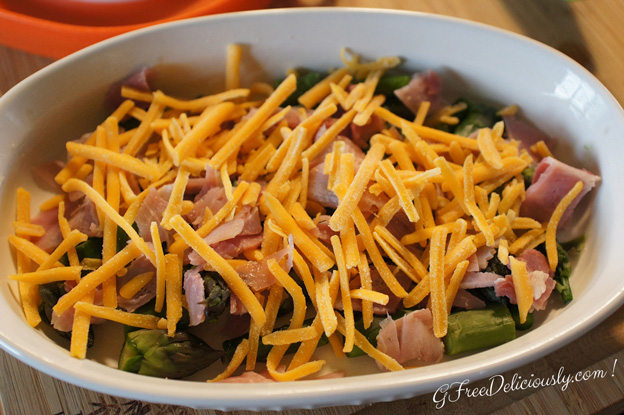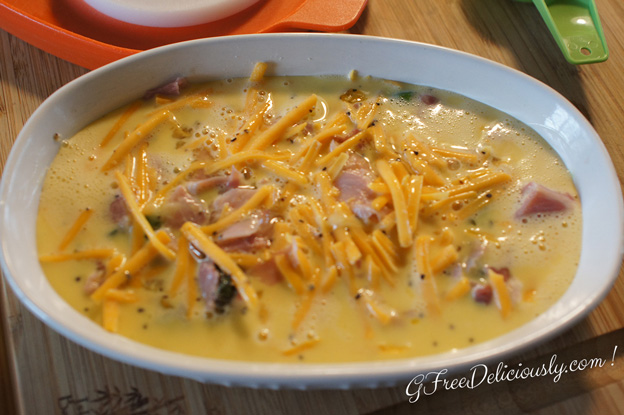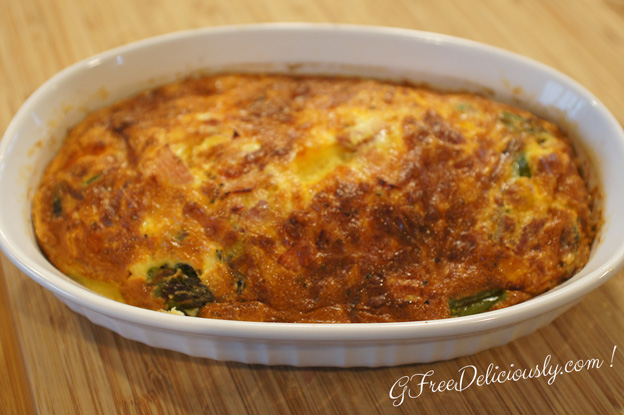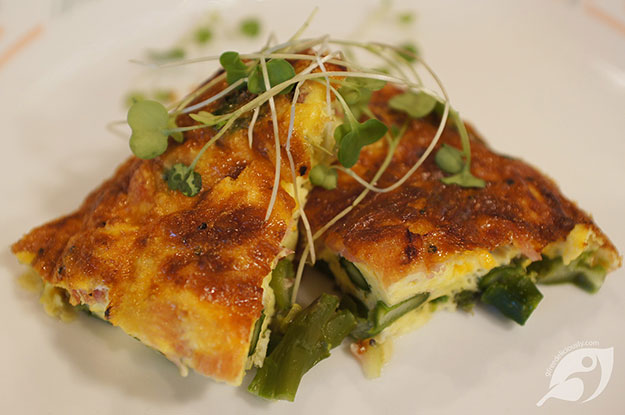 For those of you who are unfamiliar with this whole gloom-titled third Monday of January known as "Blue Monday," it might just be that in your neck of the woods, you've called it "The Winter Blues" or "Cabin Fever."

In the Blue Monday equation, weather=W, monthly salary=D, debt=d, time since Christmas=T, time since failing our new year's resolutions=Q, low motivational levels=M, and the feeling of a need to take action=Na. No units in the "formula" were defined.
Could it be that I live under a rock out here at Lac du Nibiinaabe? Don't answer that. I'm sure some would say so. But seriously, before today, I wasn't familiar with this term for the gloomy titled third Monday of January, known as "Blue Monday."
Blue Monday According to Google:
Blue Monday, I learned, has been around since 2005. It became somewhat of an "anti-holiday" holiday where many people, instead of trying to ward off the blues that accompany this time of the year, decided to embrace the blues by listening to sad music, refusing to use happy greetings, and refusing to leave the house.
The Greatest of All Blue Monday's
It just happens that this year Blue Monday has fallen on the heels of what hints to be in my mind the perfect name for a heavy metal band, the "Super Blood Wolf Moon Eclipse," the total lunar eclipse seen last night by folks in North and South America, Europe and western Africa.
The Proverbial Last Laugh...
This alignment of the earth, moon, and sun has gotten the proverbial last laugh on all of us in its timing for this gloomy celebration of Blue Monday that aptly fuses our Happy New Year's night performance with somewhat of a muffled ringing in of a celestial hangover of sorts.
Since rocking the holidays (possibly) a little more financially recklessly than we should have because we're feeling guilty for not meeting our self-induced expectations of our New Year's resolutions, let's not forget the cold and dark winter we are experiencing. On account of all that, here we are. Welcome to Blue Monday, dubbed the most depressing day of the year.
The onset of the winter blues, and in this case, the gloomy titled third Monday of January, is said to be so depressing because of a combination of post-Christmas bills, the abandonment of New Year's resolutions, low sunlight levels, and cold weather.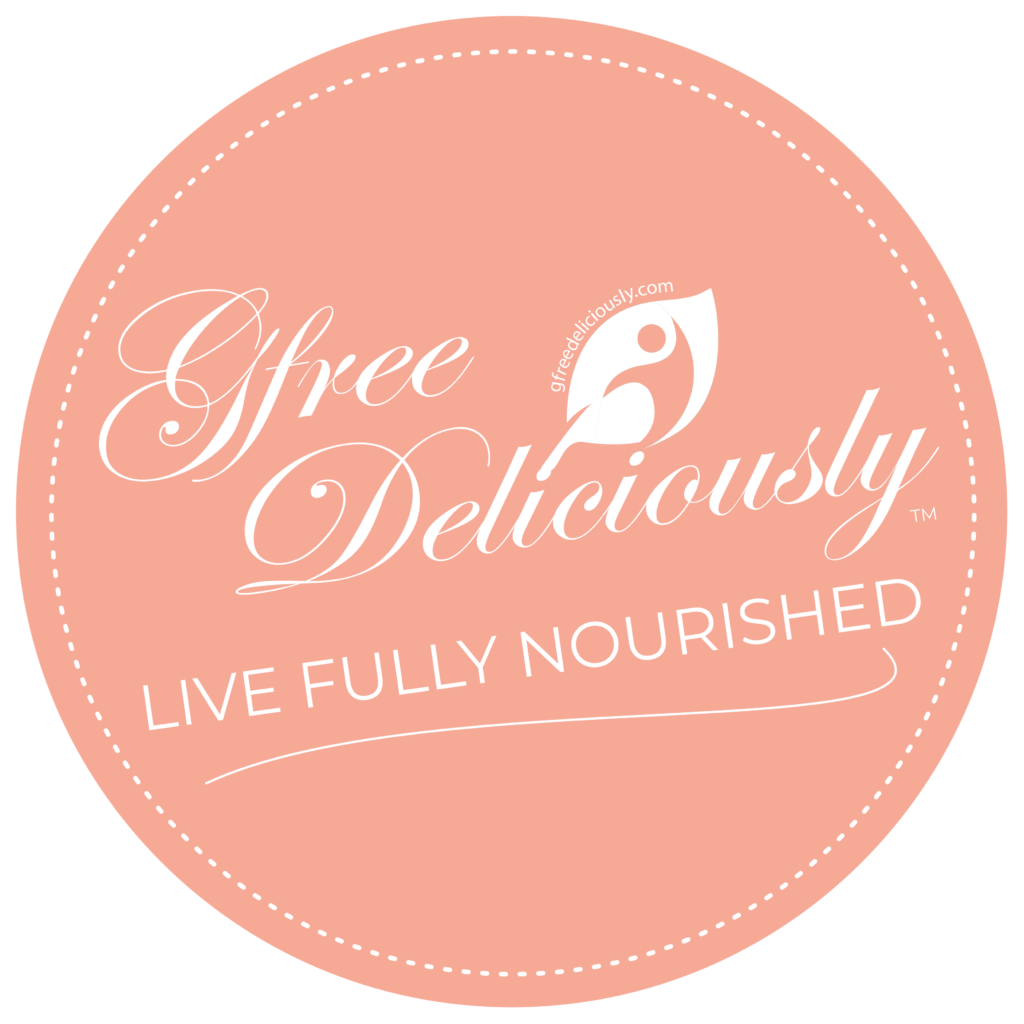 GET RECIPES • RESOURCES • +eNEWS UPDATES & MORE STRAIGHT TO YOUR INBOX !
Simple and delicious gluten-free recipes, family-friendly meal ideas, healthy cooking, encouragement, and easy-to-implement lifestyle strategies to live fully nourished… Only from GfreeDeliciously!
Where Blue Monday Comes From
The concept was first revealed as part of a 2005 press release from the travel company Sky Travel, which claimed to have calculated the date's scientific equation.
In nothing more than a promotional stunt for a marketing campaign meant to sell more travel packages in January, Blue Monday has turned out to be the unofficial holiday that celebrates both those trying to beat the blues that accompany this time of year as well as those who embrace the blues in more solitary ways.
Creative ways to incorporate blue foods into today's meal...
I'm more for exploring creative ways to get blue foods into meals. So, if you like the idea of blue foods, you might want to try a few blue or even purple foods in your diet.
While blue foods have nothing to do with this recipe for Crustless Blue Cheese, Asparagus & Ham Quiche beyond Blue Cheese being called Blue Cheese, the health benefits of eating blue foods are pretty amazing.
According to the National Health and Nutrition Examination Study (NHANES), a survey of eating and health habits, people who eat blue and purple foods have a reduced risk of heart disease, diabetes, and metabolic syndrome, precursors of Type 2 Diabetes.
If you still need convincing, there's more...
Blue and purple foods have many different nutrients that provide lasting good health benefits for your body. By enjoying blue and purple fruits and vegetables, you'll also be reaping the rewards of lowering the risk of colon cancer, preventing age-related memory loss, keeping your eyes and urinary tract healthy, and reducing the risk of gum disease and stomach ulcers.
TRY THESE BLUE AND PURPLE VEGETABLES
Blueberries, blackberries, grapes, eggplants, and blue potatoes are usually reasonably easy to find
Plumbs and purple cabbage is abundant all year
Purple kale and blue corn is available at certain times of the year (also, blue corn is used in blue corn tortilla chips)
Finally, blue and purple foods contain anthocyanins, a flavonoid class of compounds with antioxidant effects. Anthocyanins are found naturally in many foods and are the pigments that give blue and purple foods their color. These compounds benefit your body by fighting free radicals and soothing inflammation and have been linked to improving balance and coordination. Many also contain ellagic acid, a phytochemical ("Phyto" means "plant") produced by plants and is believed to prevent some cancers as well as lower cholesterol levels.
HOW TO EAT MORE BLUE AND PURPLE FOODS
Add fruits like blueberries, blackberries, plums, and raisins to make great snacks, or add to cereal, oatmeal, pancakes, salads, and desserts.
Vegetables like blue potatoes, eggplants, and purple cabbage are perfect for adding eye appeal to salads and soups or serving as the main ingredient in entrees.
Choose black grapes for nibbling on as an easy snack
Make a healthy coleslaw using purple cabbage, grated carrot, a little sweet red onion thinly sliced, and raisins – mix with plain natural yogurt and a little low-fat mayo for an easy low-calorie side dish
Blend up a superfood smoothie using blackberries and blueberries with natural yogurt, a drizzle of honey, and a few cubes of ice for a naturally sweet, high-fiber drinkable treat that's high in antioxidants and disease-fighting nutrients
Stew some purple plumbs, then swirl them into yogurt for a delicious dessert
Try a delicious grilled cheese sandwich that's a little strange but super delicious, using soft goat cheese and blueberries for an updated classic combo
If you're not a person who is all about eating blue foods today, it's okay. Eating right with color is a continuous process a person can work on throughout the year beyond that, no matter what you might call today, "Blue Monday," "The Winter Blues," or the day when "Cabin Fever" sets in. No matter what blue group you may identify with as you celebrate today, I want you to know that this Crustless Blue Cheese, Asparagus & Ham Quiche, with its rich custard, asparagus, ham, and blue-cheesy filling, makes a flavorful, savory meal for almost any day or time of the year. Enjoy!
XXO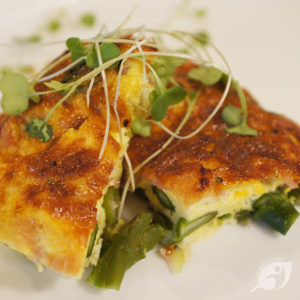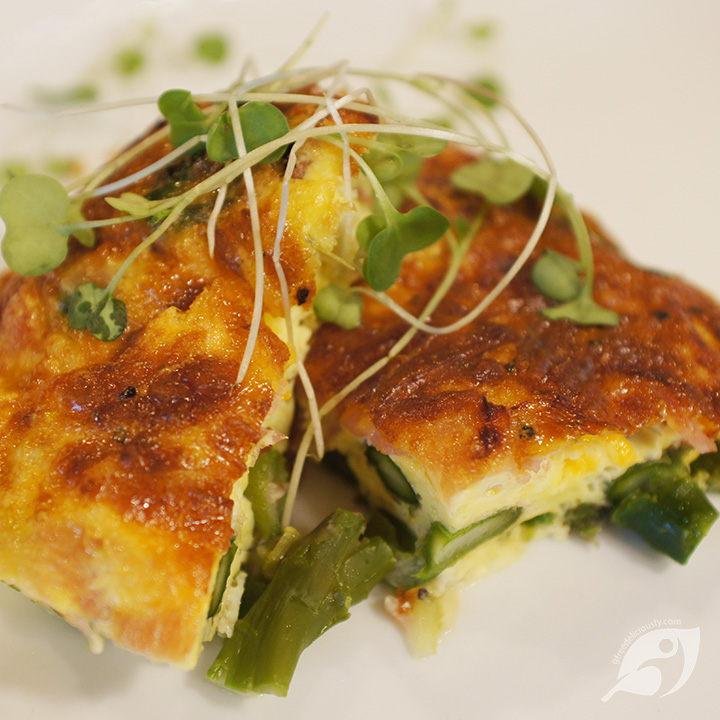 Crustless Asparagus, Blue Cheese & Ham Quiche
Beat the Blue Monday meal blues with Crustless Asparagus, Blue Cheese, and Ham Quiche for breakfast, brunch, lunch, or supper!
EQUIPMENT
oven

Vegetable Steamer Basket

Pot

small baking dish

Utensils (Fork, Measuring Cups and Spoons)
INGREDIENTS
3

large

Eggs

5

spears

Asparagus

¼

cup

Ham

diced

¼

cup

Blue Cheese

crumbled

¼

cup

Cottage Cheese

small curd

2

tablespoons

Half & Half
Add ingredients to your Private Shopping List before ordering online.
Quick Add Ingredients to Shopping List
INSTRUCTIONS
Preheat the oven to 325ºF. Prepare a shallow baking dish by coating the sides and bottom with butter (or spray with gluten-free non-stick spray).
For the Asparagus
Wash asparagus in cool water and slice into 1-inch pieces. Place in a vegetable steamer basket and place in a pan or pot with just enough water to fill to where the base of the steamer is above the water level.

Cover pan and steam asparagus for 2-3 minutes. Use a fork to check for tenderness. Use the handle or ring to lift and strain any excess water from the basket while removing and set aside to cool slightly.
For the Quiche
Meanwhile, combine eggs, cottage cheese, half-n-half, and seasonings in a small bowl. Whisk together until lemon-colored. Set aside until needed.

Chop the ham, layering it with blue cheese, then top with the steamed asparagus (when done) evenly in the dish.

Pour the egg mixture over top of the ingredients in the baking dish.

Bake for 20-30 minutes until custard mixture is lightly set, puffed up and slightly browned. A knife inserted in the center will reveal that the quiche is firmly set but not weepy. Let cool for 1-2 minutes before serving.
Nutrition
Calories:
255
kcal
Carbohydrates:
3
g
Protein:
20
g
Fat:
18
g
Saturated Fat:
8
g
Polyunsaturated Fat:
2
g
Monounsaturated Fat:
6
g
Trans Fat:
1
g
Cholesterol:
312
mg
Sodium:
600
mg
Potassium:
249
mg
Fiber:
1
g
Sugar:
2
g
Vitamin A:
643
IU
Vitamin C:
1
mg
Vitamin D:
2
µg
Calcium:
171
mg
Iron:
2
mg
(Nutritional values are an approximation. Actual nutritional values may vary due to preparation techniques, variations related to suppliers, regional and seasonal differences, or rounding.)
Copyright © 2017-2023 Kymberley Pekrul | GfreeDeliciously | gfreedeliciously.com | All content and photographs are copyright protected. The sharing of this recipe is both encouraged and appreciated. However, copying and/or pasting full recipes to any social media is strictly prohibited. Please read my Photo Use Policy for detailed guidelines and further clarification.