The Lord's Great Love | Lamentations 3:22-23 NIV
You are loved and cherished more than you will ever know.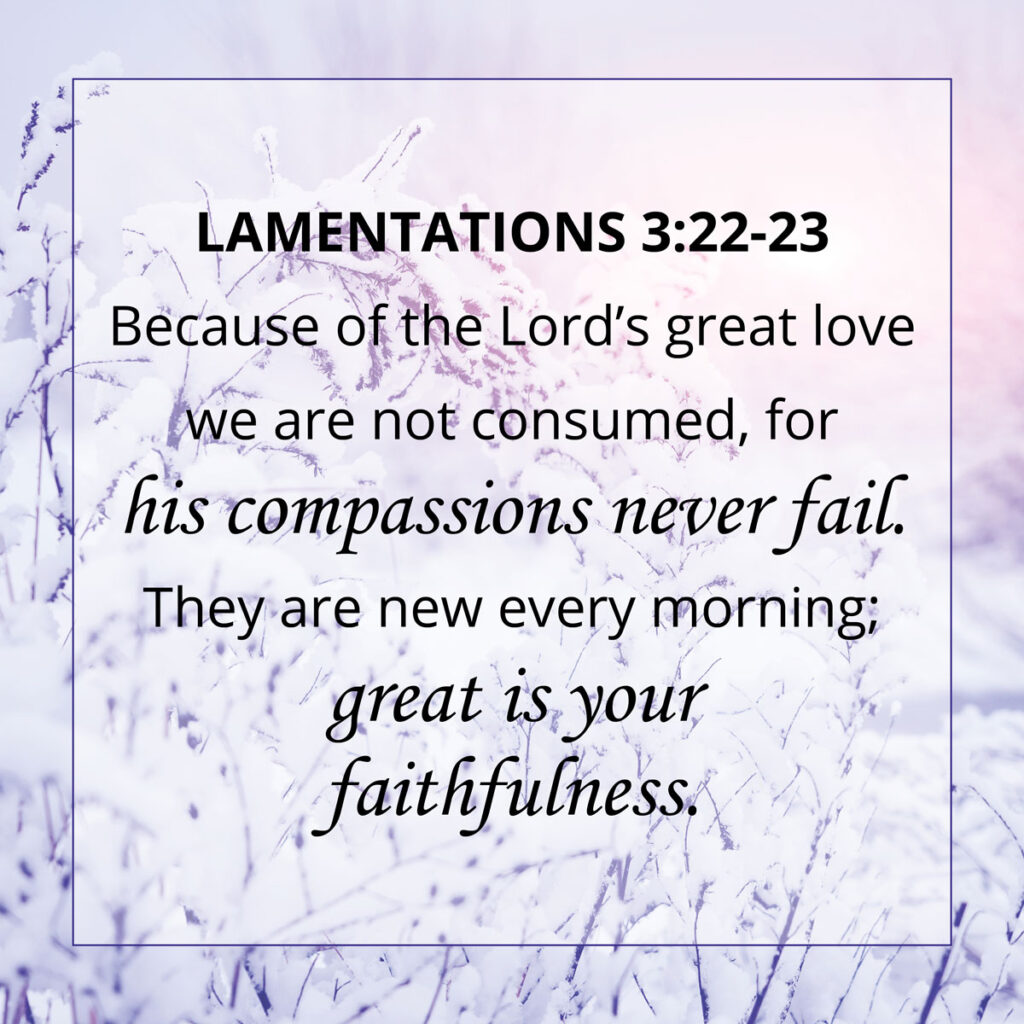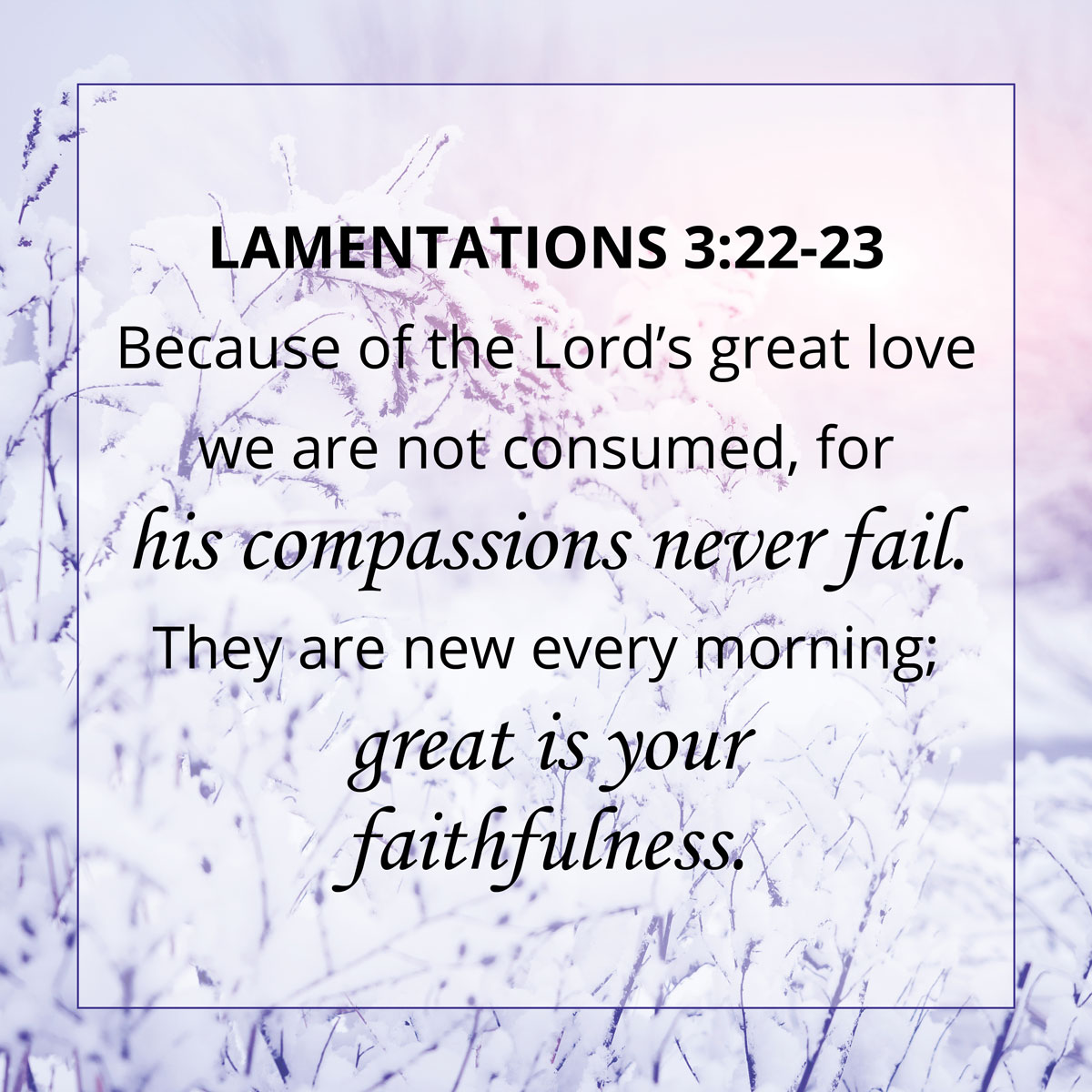 Monday Motivation – Devotionals
The creator of the universe has special plans for each of us. He is full of compassion and mercy for you!
As human beings, we are all imperfect and vulnerable to our sinful natures. However, God's love and mercy for His children are endless, no matter what may happen to us, or happen in our daily lives. As the sunlight breaks through the darkness, each new morning is symbolic of a new beginning. In the same way, our fellowship with Christ can overcome any sin, any hardship in life, or guilt that can ever be held in our hearts, even in the worst of times. Christ can overcome any hardship in your life!
Do you trust that God loves you and has never-ending compassion and mercy for you – yesterday, today, tomorrow, and always?
Reflect today about any areas in your life where you may be struggling. Is there any space where you could be more open to God's love and compassion?
Download and print this week's journal pages to use in recording your thoughts throughout the week ahead.
*Monday Motivation Journal Pages are 100% FREE and ready for download for members of the website. To get yours, become a VIP Site Member Today! Sign up for site membership HERE.