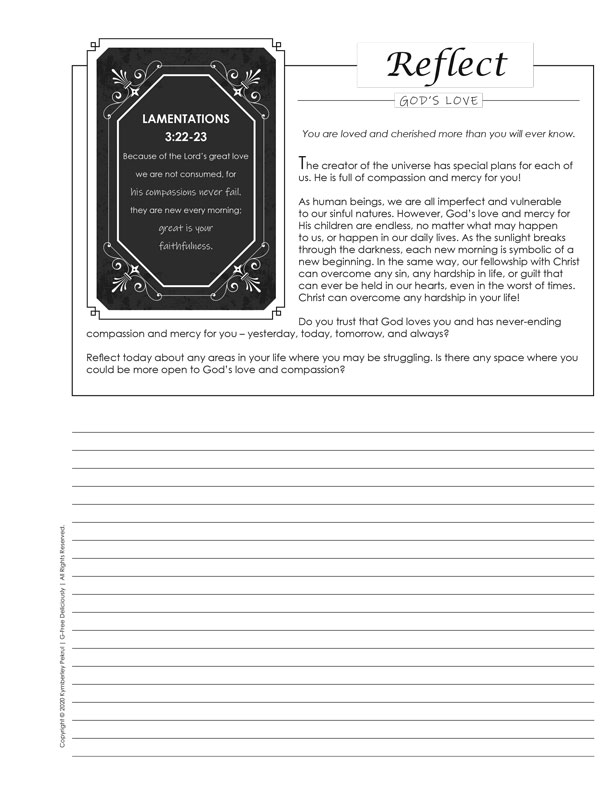 Week of 2/24/2020 – Journal Pages | PDF Print_1-4_8.5 x 11″
Monday Motivation Journal Pages
The journal pages are a starting point for spending time in the Bible and learning about God's true compassion, mercy, and love for us.
Use them as your opportunity to enhance your spiritual journey and come to know how deeply and tenderly God loves you.
Print them to record your thoughts each week so you can look back to see how God has moved you throughout the year. At the end of the year, you will have 52 sets of weekly journal pages. There's only one thing to remember about these journal pages – they are intended to be used as a flexible outline; in whatever way, they might work best for your schedule and your walk with God.