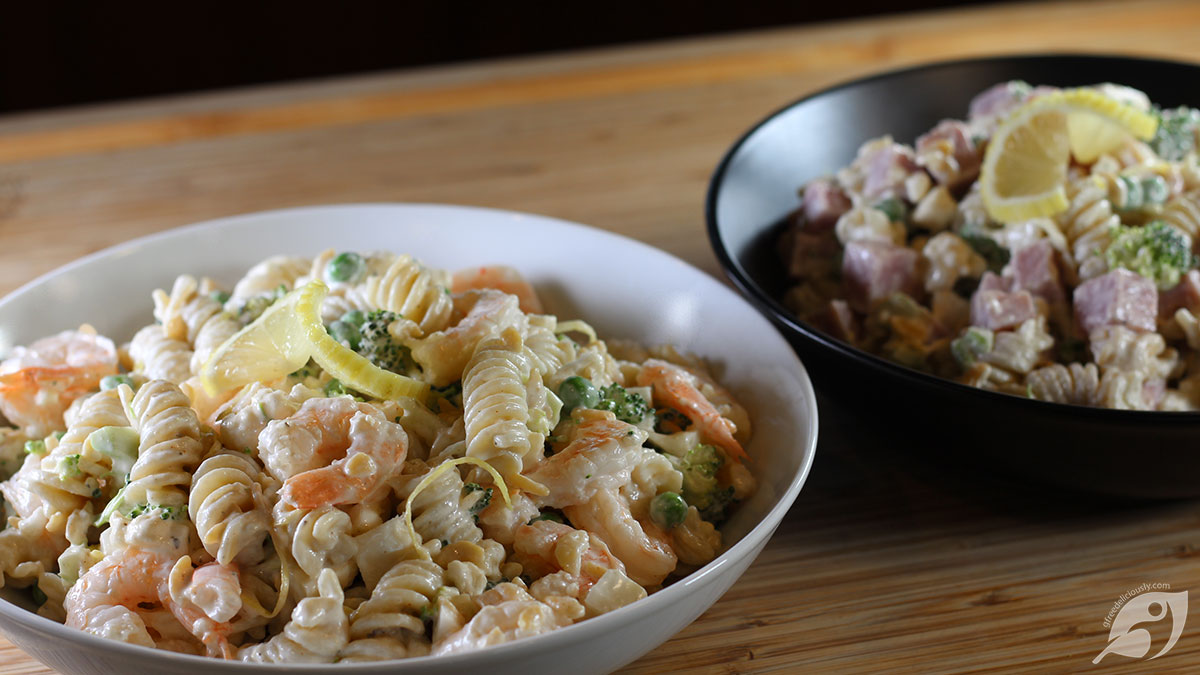 All Recipes
Serve up oohs and ahhs with this inspiring picnic, potluck, or easy weeknight pasta salad that's great as an all-in-one meal or a side dish. But, of course, we're talking about Lemon Fusilli Salad with Shrimp.
You say you don't like shrimp? Switch it up by making this salad with ham, tuna, or chicken. It's a pasta salad recipe that bursts with loads of fresh veggies and your choice of protein covered with a creamy herb ranch dressing and a touch of lemony citrus zest for a bright, summery taste.
We're sure you'll give it two thumbs up!
Read More »