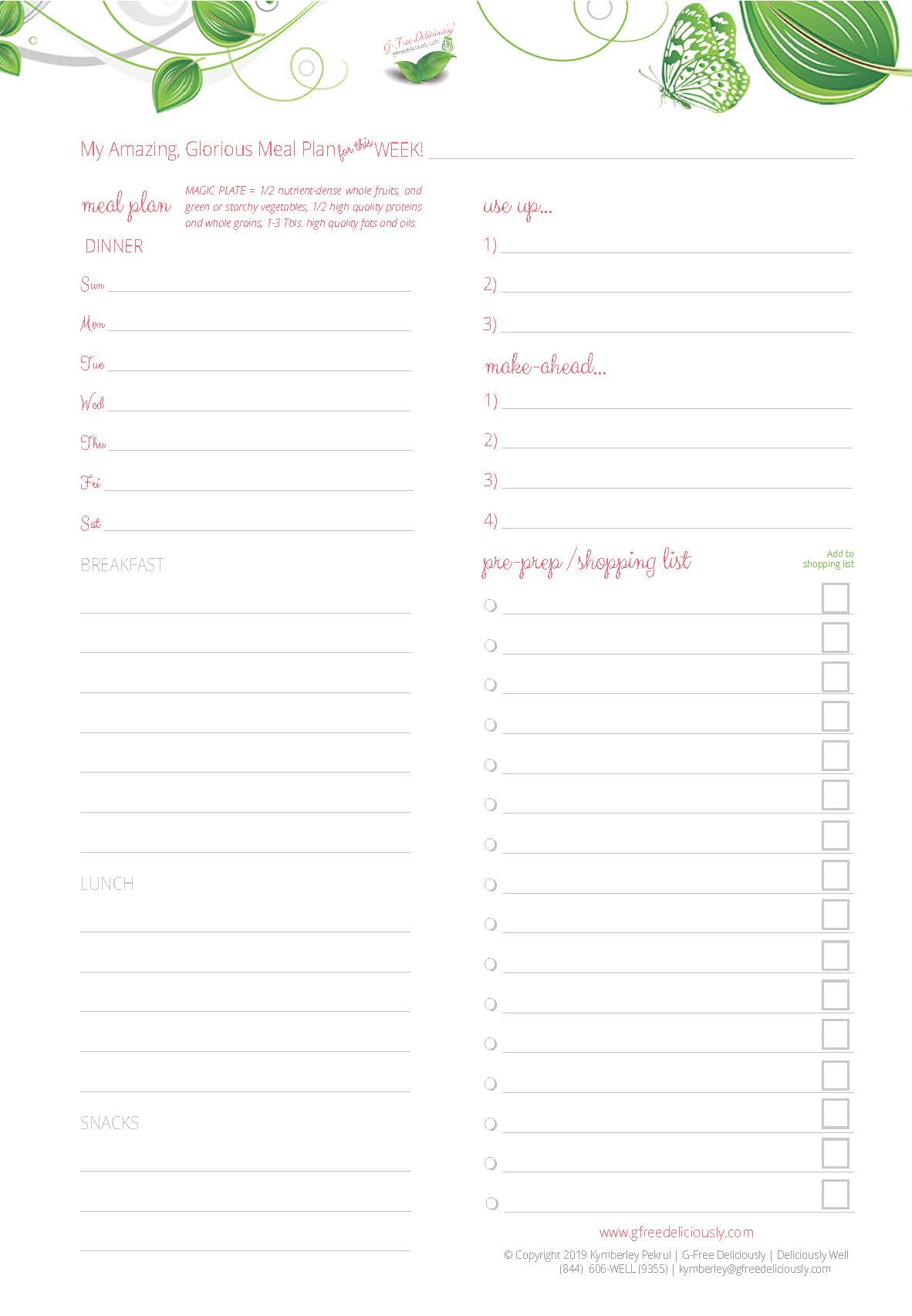 Weekly Meal Planning Template
Make Meal Planning Easy with Our Custom Weekly Meal Plan Template!
Meal templates are like having a loose recipe plan, but instead of being specific about the ingredients and measurements for the recipes, the goal is an overall flexible plan for each day of the week.
A meal template doesn't require a fancy binder or even a calendar full of recipes. It's a simple way to plan for everyone, and it takes only a single sheet of paper to get you set and organized for the week, whether you're cooking for one, two, or for a whole family.
Our week-at-a-glance, custom meal planning template can help you do just that.