Gnocchi, Sausage, Veggies = One Easy Weeknight Sheet Pan Dinner
+ The First Zucchini Harvest of This Year – Yes!
This easy recipe for Gnocchi, Sausage, and Veggies is among our favorite sheet pan dinners. It's a fun, relatively new way of cooking gnocchi alongside sausage, peppers, broccoli, and grape tomatoes (how genius is that?)!
HOME | RECIPES | HEALTH | BOOK A CALL | SUBSCRIBE | ABOUT | ARCHIVE


Issue #011
|
Tuesday, 26 Jul 2022
|
Reading time:
8 mins
---
Hi, and welcome to Playing with Food – In the Kitchen, Garden, & Studio, an artful gluten-free home, health, and cooking eNewsletter by me, Kymberley – for all food lovers gathered at the same table… If you enjoy today's recipes and healthy gluten-free tips, please help spread the word by forwarding this email to others who may like them too. Got this from a friend? That's awesome. Now let's get you your own – subscribe here.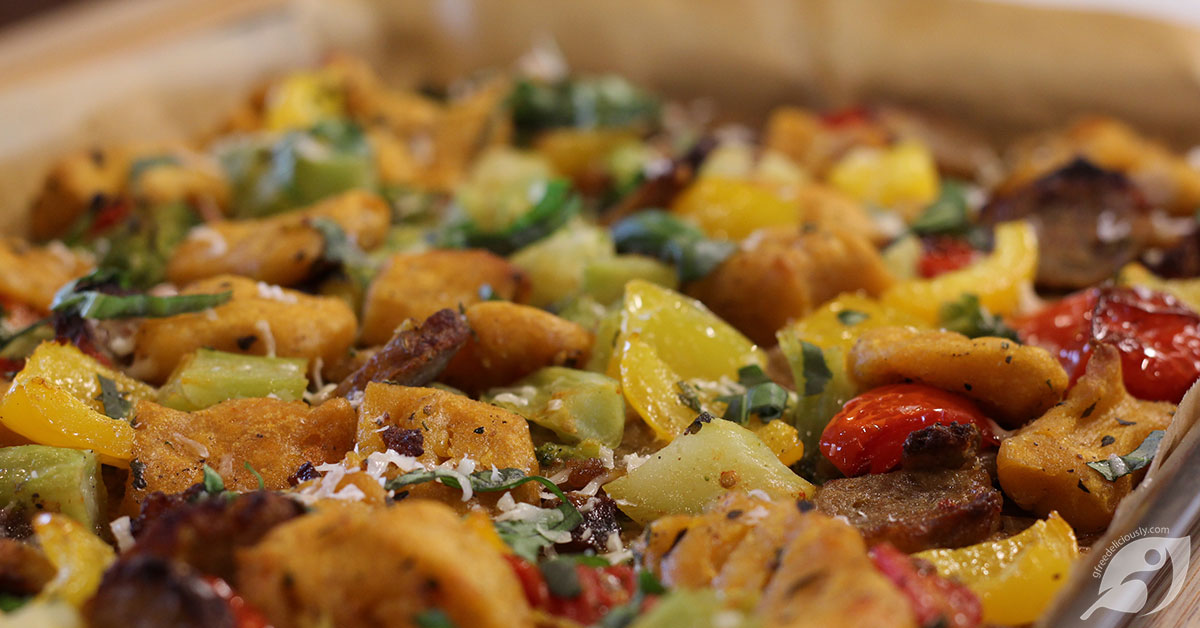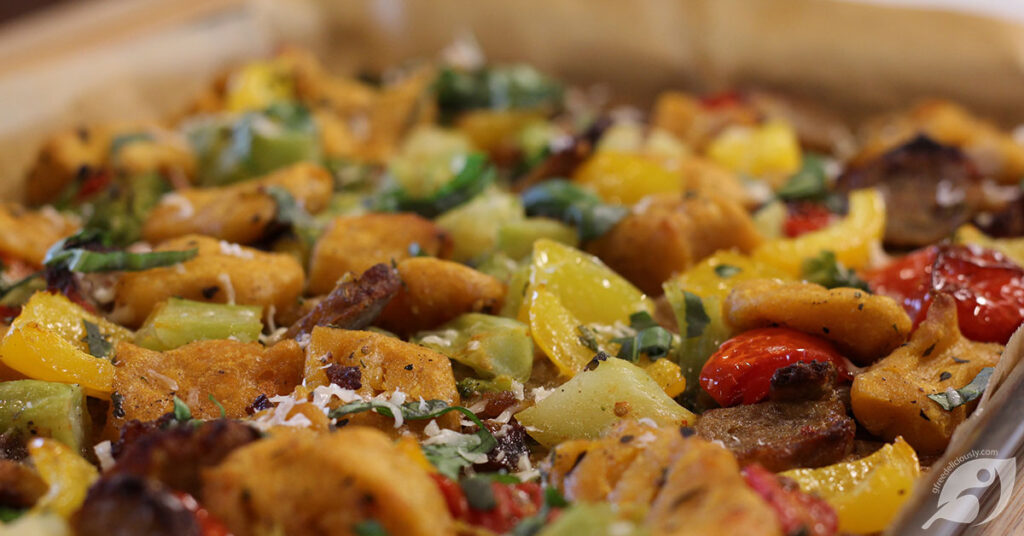 The Playing with Food eNewsletter and GfreeDeliciously.com is reader-supported. We may earn an affiliate commission when you buy through links in this email or on our site. Read our affiliate policy to learn more.
Fresh from the blog…
Hello GfreeDeliciously Friend
With everything there is to do outside, I've been looking for easy dinners that don't take a lot of time to pull together. That's why dishes like this new blog recipe for Gnocchi, Sausage, and Veggies = One Easy Weeknight Sheet Pan Dinner is among the simple dinners I love!
The recipe is one of our favorites, especially for having leftovers for lunch or adding another quick meal later in the week. You'll find it's just as good heated up in the microwave.
Another great thing about this recipe is that you can't go wrong switching it up to make it your own. If you don't have gnocchi, skip it or dice some Yukon Gold or red potatoes instead. Furthermore, you could make it vegan or vegetarian if you prefer. So don't be afraid to get creative in the kitchen by including your favorite veggies or even another type of sausage when making this sheet pan dinner.
Gnocchi, Sausage, Veggies = One Easy Weeknight Sheet Pan Dinner
The printable version is available here.
Serves 6-8 | So simple, good, and satisfying! We've used gluten-free homemade sweet potato gnocchi (recipe coming soon) and freezer aisle mild Italian sausage slices as the stars of this Crispy Sheet Pan Gnocchi, Sausage & Veggie dinner that's all about flavor. Dressed simply with the best olive oil you can find and fresh herbs. Then sprinkle with shredded Asiago or Parmigiano cheese and fresh basil for another pop of flavorful dimension when serving. This quick and easy sheet pan meal is full of comfort and ready to serve in 30 minutes or less!
Ingredients
▢ 1 pound gluten-free shelf-stable Gnocchi, or substitute homemade sweet potato gnocchi [1]
▢ 2 cups mild Italian sausage slices, find them in the frozen foods aisle
▢ 2 cups fresh-cut Broccoli florets, or substitute frozen
▢ 2 medium sweet Bell Peppers, cut into 1-inch pieces
▢ 1 pint of grape Tomatoes, cut in half
▢ 1 small Red Onion (optional)
▢ 4 cloves Garlic, minced
▢ 1 ½ teaspoon fresh Rosemary, chopped
▢ Sea Salt, to taste
▢ Freshly ground Black Pepper to taste
▢ 2 tablespoons Olive Oil
▢ Fresh Basil, chopped – for garnish
▢ Shredded Asiago or Parmigiano cheese, for garnish
Instructions
1. Preheat the oven to 450°F. Line a rimmed baking sheet with parchment paper.
2. Prepare gnocchi according to package directions. Drain well.
3. Place the gnocchi, sausage, broccoli, peppers, tomatoes, onion (optional), garlic, rosemary, salt, and pepper in a large bowl. Drizzle with olive oil and gently toss together to combine. Then spread the gnocchi mixture evenly onto the prepared parchment-covered baking sheet.
4. Roast, stirring the mixture halfway through, until the gnocchi is plump, the vegetables are tender, lightly caramelized, and the sausages are crisp around the edges, about 18-25 minutes.
5. To serve, spoon the gnocchi, sausage, and vegetable mixture into individual bowls or plates and garnish with chopped fresh basil and shredded cheese.
---
Recipe Notes
Footnote(s):
[1] Homemade Sweet Potato Gnocchi (recipe coming soon).
[2] Variations:
• Make it dairy-free by omitting the cheese.
• Try it Paleo or Grain-free by substituting Cappello's Potato Gnocchi made with almond flour.
• To make it vegan or vegetarian, eliminate the gnocchi and sausage.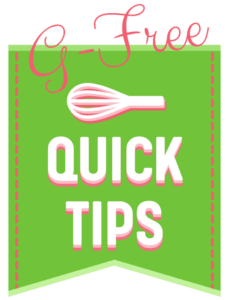 Meal Prep the Recipe in Advance
This recipe is perfect for meal prepping to make later in the week, saving you the time of cutting and measuring ingredients.
Cut the vegetables and shred the cheese storing the premeasured ingredients in zipper bags in the refrigerator until ready to use. We then combine those premeasured bags into extra-large-size zipper bags or a plastic storage bin labeled with the recipe name to make them easy to identify. When it's time to make the meal, prepare the gnocchi (usually taking only a few minutes), then continue using the preprepared veggies in step three of the instructions above before roasting and serving as described.
Something to Eat…
It seems like it has taken forever for our garden to start producing this summer. The weather in our area of Wisconsin has been super dry. But I'm harvesting my first zucchini and summer squash today. Yeah!!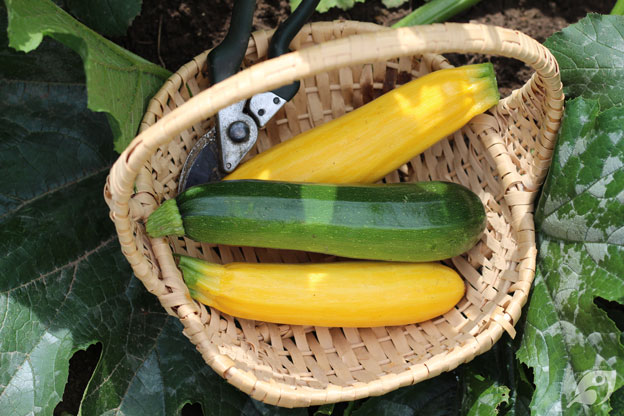 Some of you may laugh when I tell you that I can't wait for zucchini harvesting to begin. But the tubular fruit is an incredibly versatile recipe to incorporate into recipes. I like it because the flavor isn't overwhelming, so it's always a great addition to baked goods like Zucchini Nut Bars and can be a satisfying substitute for pasta.
The summer squash is also great by itself, sauteéd, grilled, or roasted. Plus, it's perfect for serving alongside any protein, so it will also work in sheet pan dinners, such as in the recipe above. And not only is zucchini simple to use, but it's also very beneficial to your health as a high-fiber food. So who wouldn't get excited about adding it to your diet this summer?
Serve with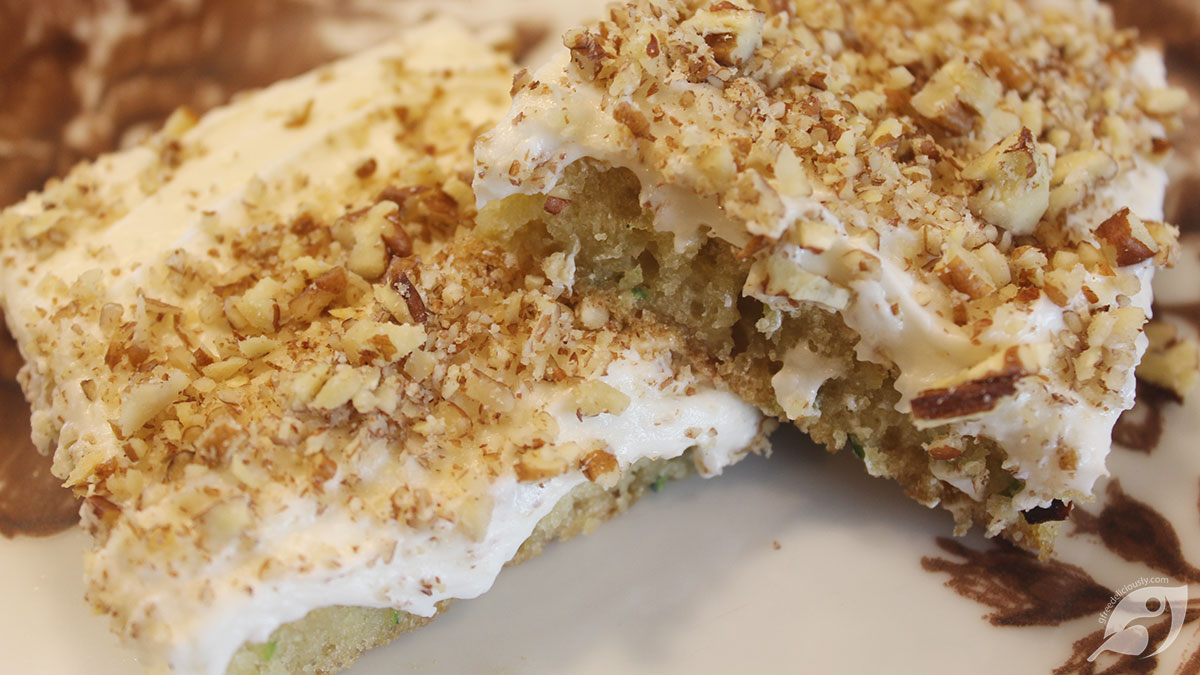 Gluten-Free and OMG! D-E-L-I-C-I-O-U-S!!!This zucchini bar recipe arrives just in time to help you use up all that extra zucchini in your garden.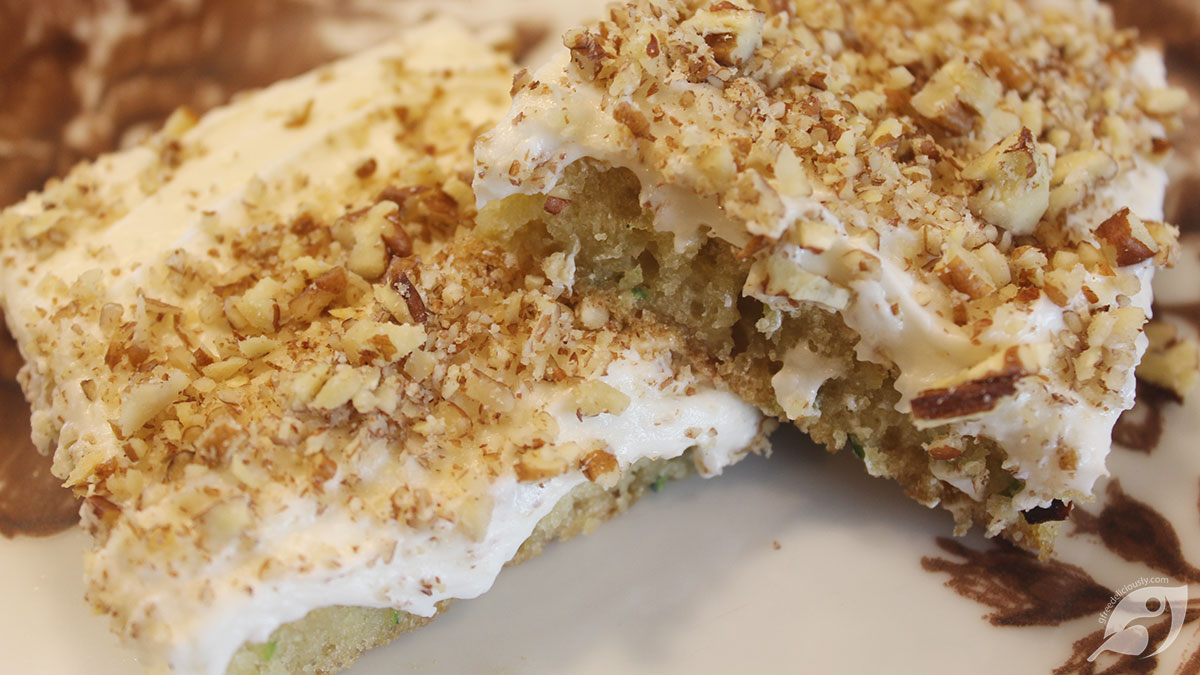 Gluten-Free and OMG! D-E-L-I-C-I-O-U-S!!!This zucchini bar recipe arrives just in time to help you use up all that extra zucchini in your garden.
Shop the recipe
---
If you have a favorite sheet pan or zucchini recipe, please let me know. I'm always looking for new recipes to try.
😊
Reply to this email with your recipe or tips, and I'll share them in an upcoming eNewsletter!
Thank you for reading GfreeDeliciously's Playing with Food.
XXO
P.S. Playing with Food – In the Kitchen, Garden, & Studio is a reader-supported publication. I'd be forever grateful if you could help me grow my readership. If you know of others who could benefit from my always gluten-free recipes for all food lovers gathered at the same table and the smattering of other lovely things I send out, please feel free to share this eNewsletter.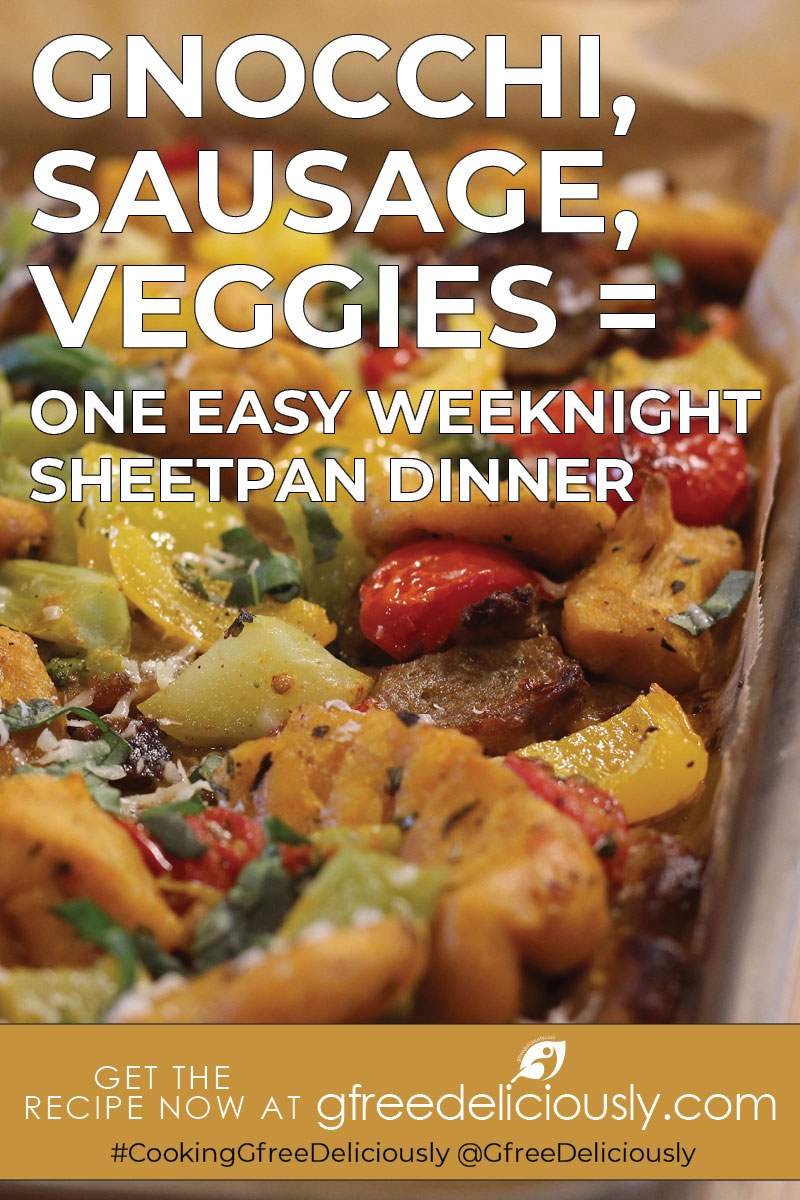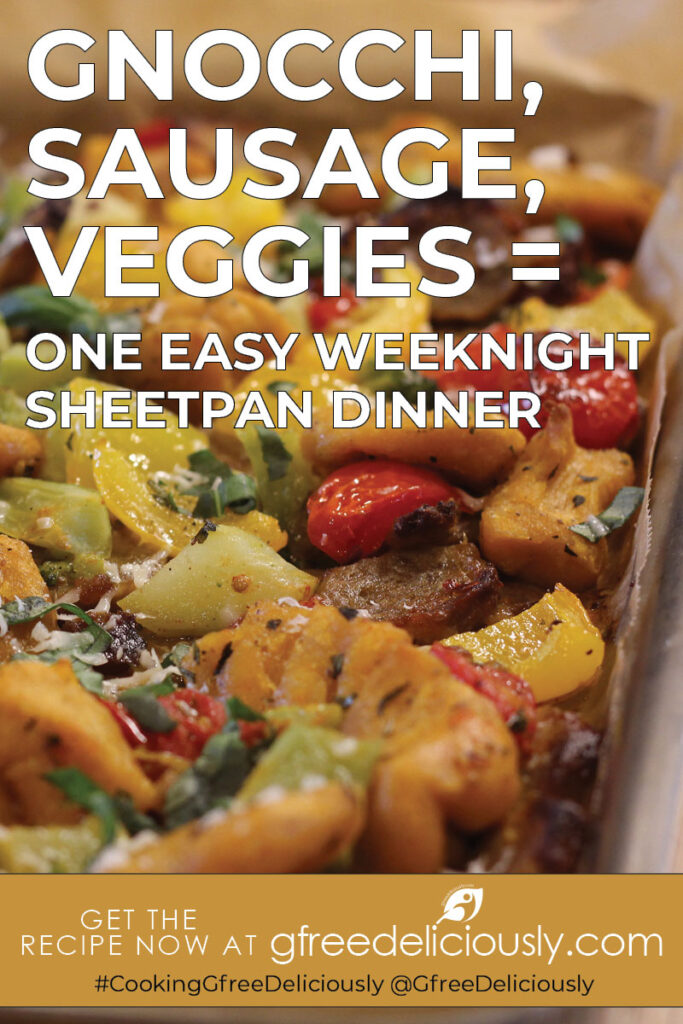 Before you go…
Share the love ♥ – Thank you for reading GfreeDeliciously's Playing with Food. This eNewsletter post is public, so feel free to share it with family and friends.
Get 50% Off – The GfreeDeliciously's website and the Playing with Food eNewsletter are reader-supported. While it's not all about making money, we can't do our GfreeMagic as random posts and emails. GFD is a website, an eNewsletter, and a delicious tour through tested and perfected gluten-free recipes for foods that never compromise on taste. Modern-day gluten-free versions of everyday traditional foods for reimagined recipes – delicious, clean, and whole foods prepared a bit differently to eliminate gluten.
GfreeDeliciously is not a cult because gluten-free health coaches, cooks, and creators like me aren't very good at leading cults (I'll be the first to point out how little I know). Though, you can count on practical advice and inspiration for cooking, eating, and discovering a whole lot about being gluten-free.
Sign up for an annual subscription today and get 50% off. Plus, you'll receive seasonal Enjoyology* emails that drop into your inbox with your paid subscription and lots of site freebies while supporting my work!
*Enjoyology is not technically a word, but it's better than writing "Playing with Food" repeatedly.
Check out your options by clicking the pink button. But hurry: This offer will probably vanish into cyberspace sooner than you think.