How to Make Easy Gluten-Free Homemade Fish Sticks in the Air Fryer
+ A link to a free resource for children and parents of celiac children…
I'm so excited to bring you this new recipe for Gluten-Free Homemade Fish Sticks. The recipe is one of our all-time favorites, kid-friendly, and it's super easy to make in the air fryer!
HOME | RECIPES | HEALTH | BOOK A CALL | SUBSCRIBE | ABOUT

Issue #007
|
Wednesday, 11 May 2022
|
Reading time:
7 mins
---
Hi, and welcome to Playing with Food – In the Kitchen, Garden, & Studio, an artful gluten-free home, health, and cooking eNewsletter by me, Kymberley – for all food lovers gathered at the same table… If you enjoy today's recipes and healthy gluten-free tips, please help spread the word by forwarding this email to others who may like them too. Got this from a friend? That's awesome. Now let's get you your own – subscribe here.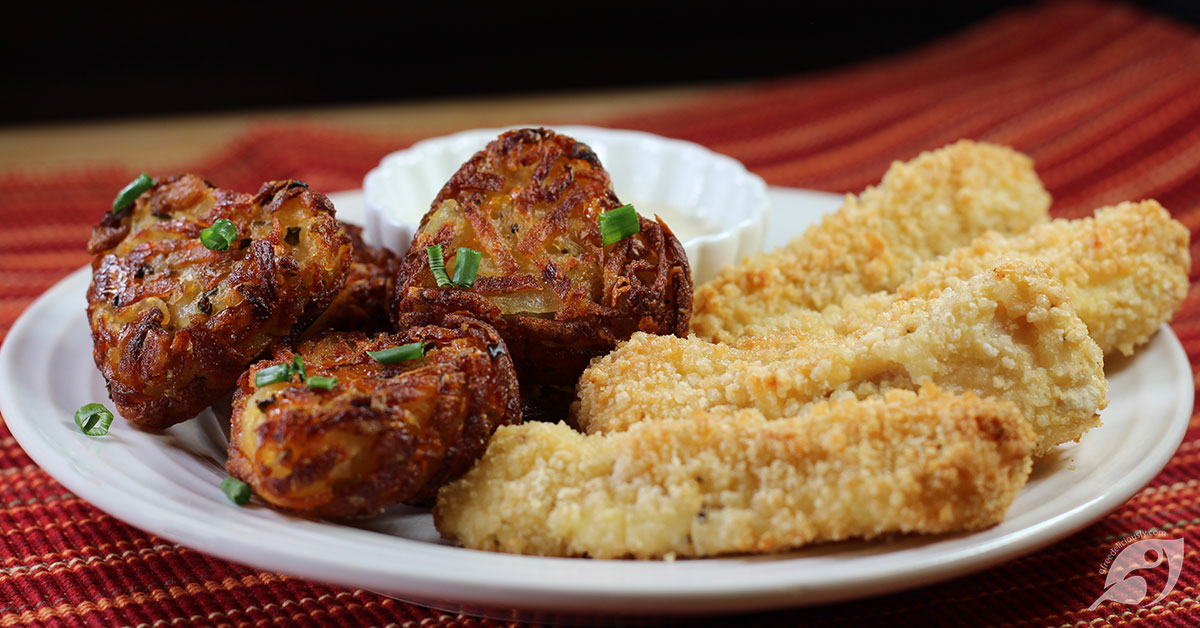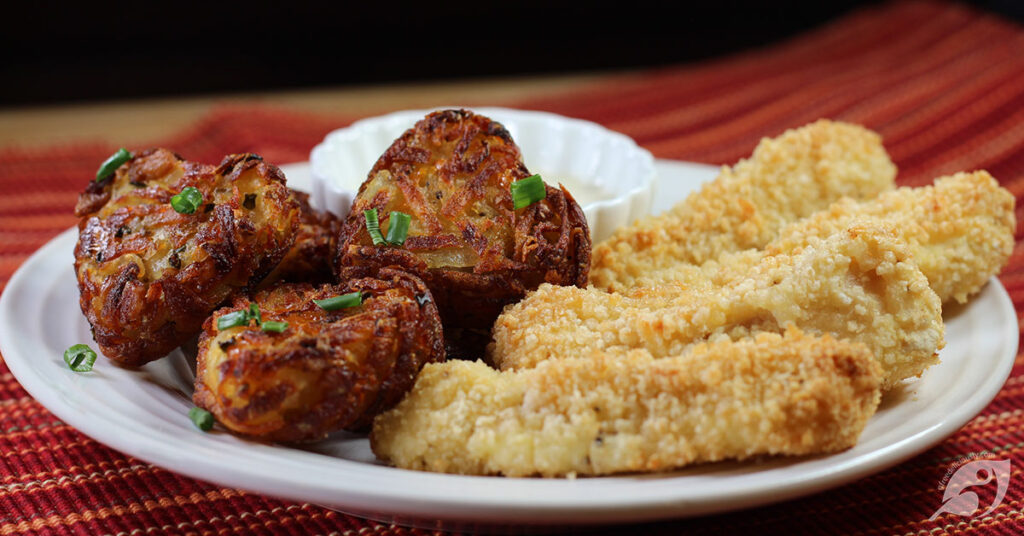 The Playing with Food eNewsletter and GfreeDeliciously.com is reader-supported. We may earn an affiliate commission when you buy through links in this email or on our site. Read our affiliate policy to learn more.
Something to Cook…
Hello friend
If you've been following us for a while, you know that I'm not a big fan of prepackaged foods.
There are a lot of reasons to skip the prepackaged food products aisle. Nevertheless, among our biggest reason for making healthier copycats of many of our once-favorite prepackaged foods is the feel-good factor that comes from deciding what goes into the options we serve our family.
Because it's important to us, we think it might be important for you too. That's why we're sharing how to make one of our favorites…
Additionally, you won't believe all the creative ways to eat fish sticks!
So check out the full post over here to get all of the ways I've pulled together to convince you that fish sticks might be your next go-to budget-friendly convenience superstar to bring to the table! Why? Because…these crispy, crunchy, flakey, mouth-watering sticks can also be used as a super versatile ingredient for surprisingly grown-up dishes!
You can also find the recipe below.
---
A great source of omega-3s, our easy gluten-free recipe for homemade golden-breaded fish sticks helps you enjoy real fish with fewer calories and less fat.
We show you how to make them in the Air Fryer, keeping everything as simple and healthy as possible!
The printable version is available here.
Serves 2-3 | Crispy and crunchy on the outside, flakey, mouth-watering white fish on the inside – We use tender yet firm cod loin fillets, then surround them in a golden breading made from crunchy gluten-free panko breadcrumbs for the perfect combination of flavor and crispness. Whether you're creating your favorite fish taco, dipping them in tartar sauce, or scarfing them down as they are, the entire family will love these kid-friendly favorite fish sticks made from natural (not minced) fish and no fillers.
Ingredients
1 pound boneless, skinless Cod loin (you could also substitute any firm white fish like Haddock or Halibut)
▢ ¼ cup gluten-free all-purpose flour
▢ ¼ teaspoon Salt
▢ ¼ teaspoon Pepper
▢ 1 large Egg
▢ 1 tablespoon Water
▢ ½ cup + 1 tablespoon gluten-free Panko Bread Crumbs
▢ Coconut cooking spray
▢ optional Tartar Sauce
Instructions
1. Cut the fish fillets into approximately 1″ x 1" sticks, 3-4 inches long.
2. Whisk the flour, salt, and pepper in a small shallow bowl.
3. In a separate shallow bowl, whisk the egg and water until frothy.
4. Measure the panko breadcrumbs into a third shallow bowl.
5. Thoroughly coat the cut sticks first with the flour mixture, then dip the flour-coated fish in the egg wash to cover all sides of each portion [1]. Lastly, roll in the panko crumbs before placing them on a lightly sprayed air-fryer basket or onto a baking rack positioned over a baking sheet [2]. Repeat until all the fish portions are done.
6. Lightly spray the top of the fish sticks with the coconut oil spray.
7. Cook at 375°F (190°C) for approximately 6-7 minutes, flip over, and spray lightly with more coconut oil, then continue cooking for an additional 6-7 minutes or until the coating becomes golden brown and lightly crispy [3].
8. Serve with Homemade Better for You Tartar Sauce and these Crispy Double-Fried Homemade Potato Chips, or stay tuned for our new recipe for making Homemade Tater Tots (coming next week) for a great side dish!
---
Recipe Notes
Footnote(s):
[1] Coat all the fish portions following the flour, egg wash, then Panko crumb order until all the sticks are done. When dredging, be careful to tap the excess flour from the fish stick, then dip quickly on all sides in the egg wash before coating with the Panko crumbs. Do not let the fish stick set in the egg wash because it will become a gooey mess. You're looking for each fish stick to be lightly covered with the coating. In the final Panko crumb step, you want to lightly press every side of the fish into the coating to get an evenly coated crusty layer.
[2] Depending on the air-fryer you own, you may also position the fish sticks directly into the lightly sprayed air-fryer basket.
[3] Using an instant-read thermometer, the internal temperature should read 165°F (74°C) when the fish sticks are cooked.
Storage Tip: Leftover cooked fish sticks can be kept in the fridge for 2-3 days.
Something to Discover
I just came across this great FREE resource for children and parents from the Canadian Celiac Association. This workbook, available in both English and French, is written specifically for parents who have children with celiac disease or gluten sensitivity. It contains information about the disease, tips from fellow parents, nutrition tips, recipes, and gluten-free lunch and snack ideas.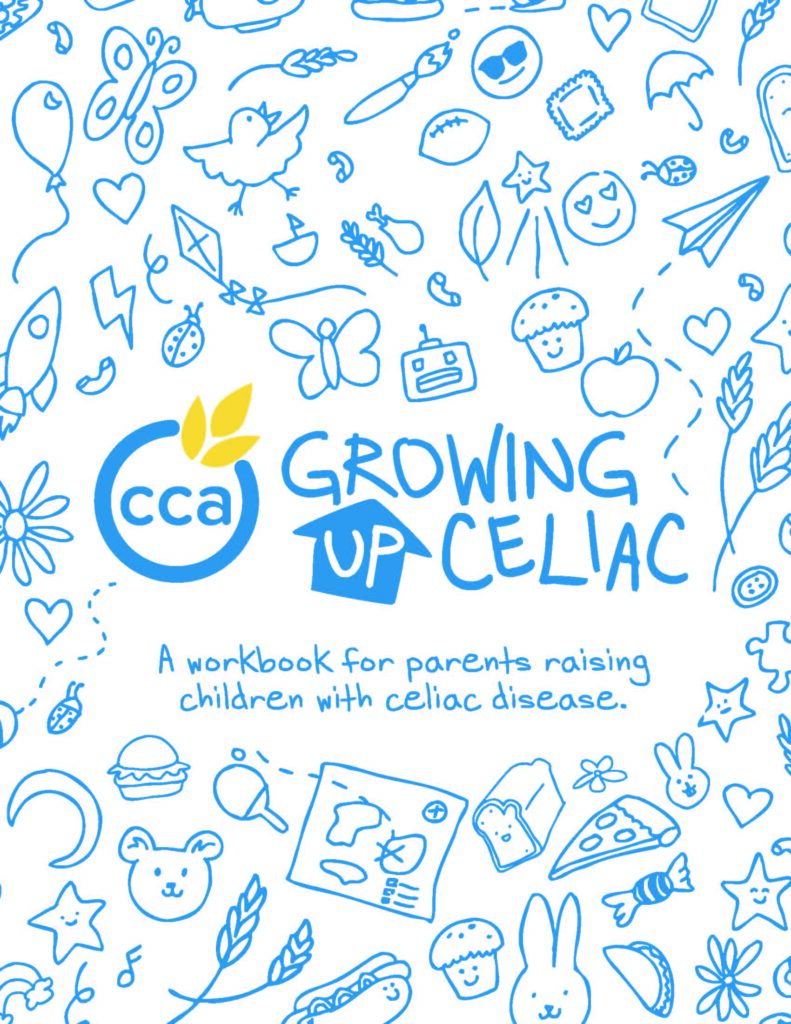 ---
If you have a favorite recipe or unique way to use fish sticks, I'd love to hear about it. 😊
Reply to this email with your recipe or tips, and I'll share them in an upcoming eNewsletter!
Thank you for reading GfreeDeliciously's Playing with Food. This post is public, so feel free to share it.
XXO
Before you go…
Share the love ♥ – Thank you for reading GfreeDeliciously's Playing with Food. This eNewsletter post is public, so feel free to share it with family and friends.
Get 50% Off – The GfreeDeliciously's website and the Playing with Food eNewsletter are reader-supported. While it's not all about making money, we can't do our GfreeMagic as random posts and emails. GFD is a website, an eNewsletter, and a delicious tour through tested and perfected gluten-free recipes for foods that never compromise on taste. Modern-day gluten-free versions of everyday traditional foods for reimagined recipes – delicious, clean, and whole foods prepared a bit differently to eliminate gluten.
GfreeDeliciously is not a cult because gluten-free health coaches, cooks, and creators like me aren't very good at leading cults (I'll be the first to point out how little I know). Though, you can count on practical advice and inspiration for cooking, eating, and discovering a whole lot about being gluten-free.
Sign up for an annual subscription today and get 50% off. Plus, you'll receive seasonal Enjoyology* emails that drop into your inbox with your paid subscription and lots of site freebies while supporting my work!
*Enjoyology is not technically a word, but it's better than writing "Playing with Food" repeatedly.
Check out your options by clicking the pink button. But hurry: This offer will probably vanish into cyberspace sooner than you think.
Free and Paid Subscribers and Founding Members of this eNewsletter receive an invitation to create a Site Pass Account at GfreeDeliciously.com, with membership plan benefits above and beyond our Tasty, Tried-and-Tested Recipes, Healthy Eating Advice & Inspiration. Pass members get invites to private online events, groups, workshops, downloads, freebies, select eBooks, meal plans, exclusive discounts, occasional giveaways, etc. Have questions? Just reply to this email. Your subscriptions support this small business and are much appreciated.
Built with Newsletter Glue.
Exclusively from GfreeDeliciously!