Lac du Nibiinaabe – Enjoy my first blog post.
Albeit late in arriving, Fall is most undeniably here. Gone is another Summer, and again, the months have flown by to leave me pining for yet more of an extension of the warmer weather. Then again, there's just something about it being Fall.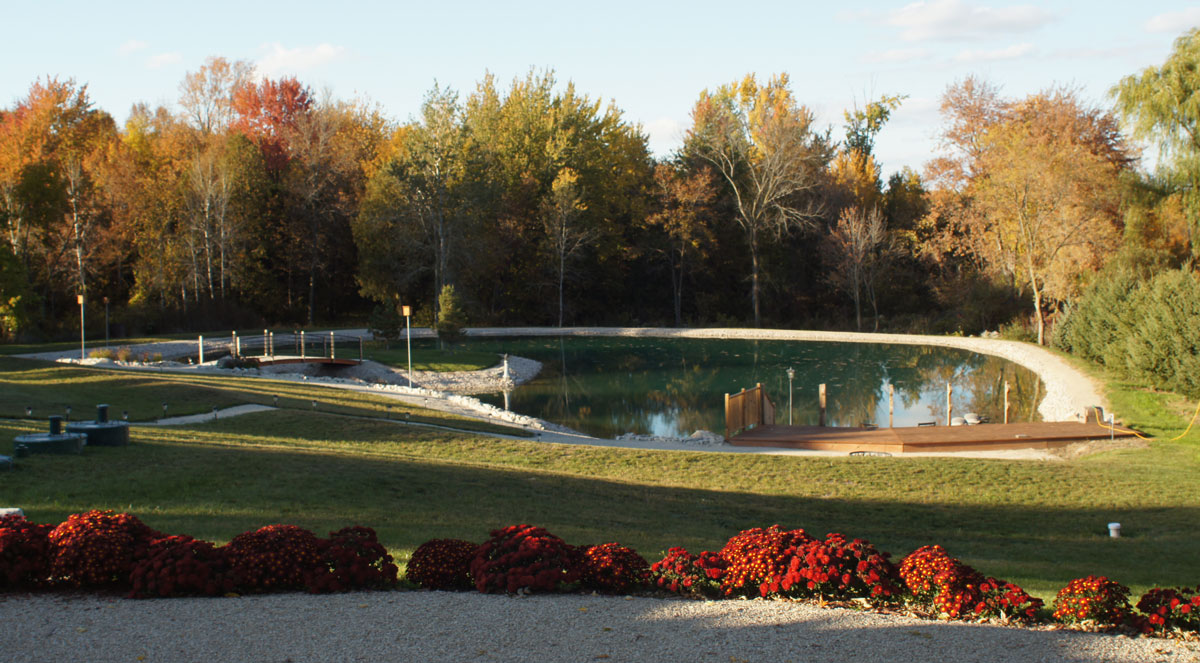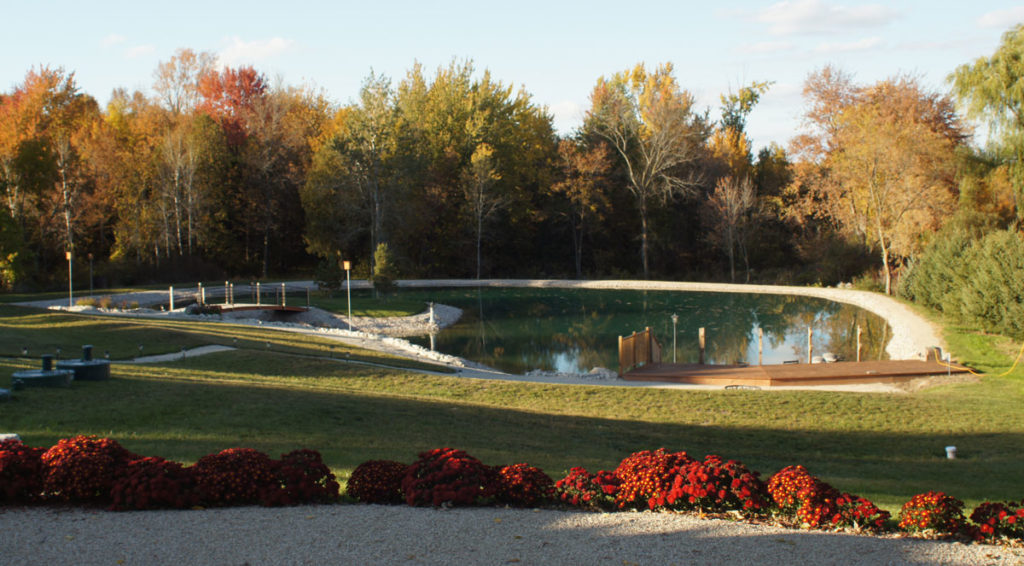 I felt it arrive first thing, even before opening my eyes to the daylight as the presence of full-on autumn crept in through my window. Somehow this day's beginning was different than those in recent months. It hit me again as I slid out of bed, and the coolness of the floor on my feet sent a shiver from my toes to my fingertips. In my heart, I knew it was true. I knew that Fall had come.
The evidence was everywhere as I looked out the window. Jack Frost had indeed made his inaugural visit, proclaiming Autumn as his own, creeping about during the night to leave his chilly whisper of a kiss to sprinkle the garden, lawn, and the rooftop with a generous coat of his powdery ice and chill.
"Ugh, it's Fall," I said out loud. Not saying it didn't change a thing, but it verbally confirmed that it is finally time to quit procrastinating and get on to "The Fall List."
"Well, thank heaven, I saved a good bunch of lettuces, eggplant, peppers, and my final three zucchinis of the season before the sun set yesterday," I told myself.
"And, yes, dear, you also drained the hoses, pulled the potted plants to overwinter up close to the house, and have made a good start on cleanup in the flower gardens." The tiny voice inside my head told me. My subconscious is always good at propping me up with a self-satisfying pat on the back of positive reinforcement.
"Hmmm," I sighed. Intuitively I slipped on wool slippers, a fluffy robe, and of course, my glasses… Now to get downstairs, turn on the heat, and start my day.
What to fix for breakfast...
Let's see; its Fall, so it's got to be a country-baked oatmeal kind of morning. Add a steaming cup of Blueberry Flavored Coffee (Yum!) to sip on while I make it. And, to make the oatmeal extra-special today let's splurge by serving with some fresh frozen blueberries and a sprinkle of brown sugar on top. As a finish, I'll add half-n-half to complete this first day of Fall breakfast to give me a little extra energy to make it through the day.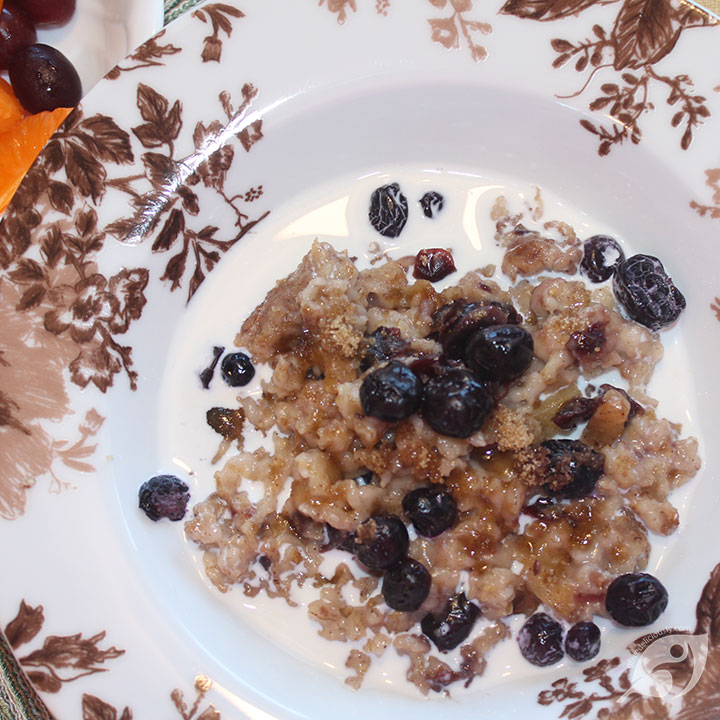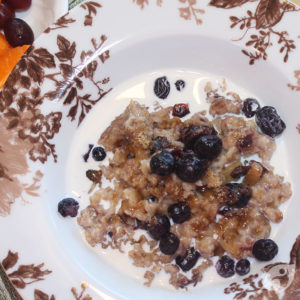 Favorite Country Baked Oatmeal
Warm, filling, and wholesome, Country Baked Oatmeal for breakfast is especially perfect for cold crisp mornings during Fall and Winter.
Add Ingredients to Shopping List or Order them Online
View Shopping List
Instructions
Spray 8 x 11-inch baking dish with cooking spray and set aside.

Pour boiling water over oatmeal in a bowl. Let sit for 5 minutes. Add other ingredients. Mix and pour into prepared pan.

Cover with foil and bake at 350-degrees for 40 minutes. Remove foil and continue baking for another 10 minutes.

When preparing baked oatmeal for the week ahead, be sure to cool completely before refrigerating. Cover the baking dish with foil or plastic wrap or store individual servings in individual glass serving dishes for easy reheating. Refrigerate for up to one week. Enjoy!
Recipe Notes
This recipe can be served right away, or it can be chilled and stored. Our family loves the leftovers. Serve with a sprinkle of fresh blueberries and brown sugar, heavy cream, half-n-half, milk, or nut milk.
Nutrition
Calories:
243
kcal
Carbohydrates:
51.5
g
Protein:
6.7
g
Fat:
0.6
g
Saturated Fat:
0.4
g
Polyunsaturated Fat:
0.3
g
Monounsaturated Fat:
0.1
g
Trans Fat:
0
g
Cholesterol:
1.6
mg
Sodium:
233.4
mg
Potassium:
583.4
mg
Fiber:
5.1
g
Sugar:
28.8
g
Vitamin A:
4
IU
Vitamin C:
6.2
mg
Calcium:
138.6
mg
Iron:
1.3
mg
Copyright © 2017-2022 Kymberley Pekrul | GfreeDeliciously | gfreedeliciously.com | All content and photographs are copyright protected. The sharing of this recipe is both encouraged and appreciated. However, copying and/or pasting full recipes to any social media is strictly prohibited. Please read my Photo Use Policy for detailed guidelines and further clarification.
(Nutritional values are an approximation. Actual nutritional values may vary due to preparation techniques, variations related to suppliers, regional and seasonal differences, or rounding.)
Really, how could this get any better? Yummm!
As I sat down at the breakfast table – gazing out in awe and admiration at the sunrise, the light danced in tiny shimmers across Lac du Nibiinaabe's surface. Thoughts about the perfect morning kept me company.
"This is what country life is supposed to be," I mused. Great breakfast, beautiful sunrise, slight fog rising from the water as if to tickle the leaves (painted in beautiful hues from gold to red) playing against the woody tree backdrop…
The throat-clearing sound that now filled my head like a scratched record interrupted my bliss and yanked me into the reality of the present moment, Fall, living in the country, and the tasks of preparing for the impending winter.
In that instant, my beautiful, idyllic morning became punctuated. There it was, "The List," on the table just off my elbow, where I left it sitting, staring me down like a gunslinger in an old western — challenging me to jump into action.
While there are a lot of jokes about forgetfulness and needing to create a list, I think having one is a good thing. It puts tasks and their importance into perspective. Yes. It's a good thing. It offers a beginning and a roadmap to an end of completion that delivers a sense of accomplishment.
The definition of a checklist...
Wikipedia defines a checklist as an informational job aid. A tool used to reduce failure by compensating for potential limits of human memory and attention. It helps to ensure consistency and completeness in carrying out a task.
I find comfort in that definition and especially in part about being "An aid used to reduce failure."
What constitutes failure?
But what happens when we don't complete our lists? Are we then failures?
As a creative person with varied interests, I've struggled over my years with what constitutes failure and how it defines us. With that in mind, I'll be the first to confess that over the years and through the seasons, I've put together many lists and not ever come close to completing all that I set out to do before it was too late to get it done at all.
Case in point, recently, I discovered that last year's Fall list included several items that were left unchecked. Uncompleted. Undone.
My memory tells me that although Dear Hubby and I were disappointed in not completing everything, it all seemed to work out okay at the end of the year.  Our life continued with new ideas, more lists, and even a few new items for the future.
We learned from our list from the year before. We re-wrote it, refined some points, and redacted a few others that no longer seemed so important.
However, while the list has changed, it has also proven to be a great tool. The list has helped us compensate for our potential loss of human memory and attention. It's changed each year, helping us through many Fall seasons, ensuring our consistency and completeness in carrying out the regular tasks to assure us that we are ready for winter.
And while the Wikipedia definition provides comfort in defining our use of lists, I believe it is most comforting to tell ourselves that we are not failures just because we neglected to get something done.
Our take-away and trick to put it all into perspective is to know that our only real failures come when we stop trying.
So, perhaps this Fall, we will complete the entire list.
Happy Fall!
XXO
Jeremiah 8:4 – Jeremiah, say this to the people of Judah: This is what the Lord says: You know if a man falls down, he gets up again. And if a man goes the wrong way, he turns around and comes back.