About the Playing with Food eNewsletter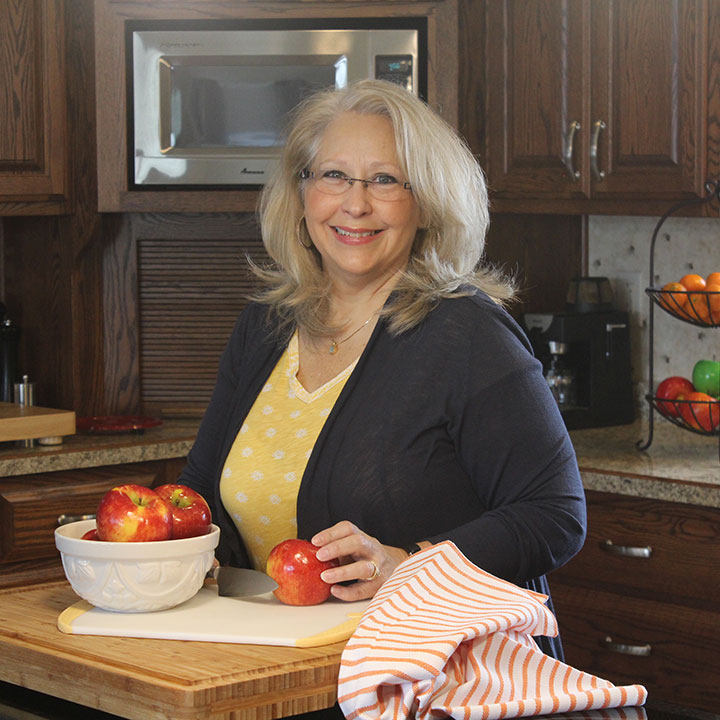 Gluten-Free Food for All Food Lovers Gathered at the Same Table!
What You Get:
A heck of a lot...
Free and Paid VIP Pass and Member+ Pass Subscribers get access to all FREE Playing with Food eNewsletter issues, plus a Site Pass Account at GfreeDeliciously.com, with membership plan benefits (VIP Pass $2.75 monthly or $25 annual) above and beyond our Gluten-Free Tasty, Tried-and-Tested Recipes, Healthy Eating Advice & Inspiration, bonus links, and everyday life stories. Pass members get invites to live-stream and private events, groups, workshops, downloads, freebies, select eBooks, meal plans, exclusive discounts, occasional giveaways, + paid subscriber content according to their subscription plan.
Pass subscribers can expect seasonal eNewsletters to drop into their inbox with links to timely recipes they might want to COOK from the website and usually a sneak peek of at least one upcoming recipe we're working on.
And if that's not enough, they will also get links for savings from our curated partners for things to EAT, links to stuff they might DISCOVER like inspiring videos, and newsy gluten-related web content picks for their reading pleasure. In addition, we're planning something we think will NOURISH subscribers in each issue and highlight at least one more thing to MAKE LIFE EASIER.
There's so much to share and tell you about. But for now, here's the Who, What, When, Where, and Why to hopefully solve a few more mysteries about Playing with Food – In the Kitchen, Garden & Studio.
Kymberley Upson Pekrul, CEO (one-woman show and the wearer of many hats), and her staff of creative developers, taste-testers, and techies – meaning family members, children, grandchildren, and others; my Dear Hubby – the mechanical brains behind all things equipment related, Mom and home-cooking friends, writer friends, and others we admire – those who eat and make good food will remain to be the go-to characters and subjects of this periodical. Because not all great food connoisseurs are employed as food writers. (And not all food writers are great at everything to do with creatively cooking it, growing it, taste-testing it, and are not always technically adept at making everything work like it's supposed to.)
A timely and seasonal letter to you that informs you about the glories of gluten-free cooking and proves to you that just because it's gluten-free cooking – making food this way can be more delicious than rice cakes. It will also supply recipes for all-year-around (all seasons) with foods, gluten-free dishes, and desserts you can make for anyone who loves to eat. Of course, you don't have to be on a gluten-free diet to enjoy these foods. Still, it's okay if you are because we have a full spectrum of chicken, beef, pork, fish, seafood, bean, grain, rice, fruit, vegetable, sweet, and not so sweet, savory, tart, and not-so-tart, condiments, drinks, and dessert recipes that we are adding to regularly. Our regular recipe features include simple selections using everyday ingredients easily found at your local grocery store or farm market.
In the hopeful lineup, there are also plans for an inconsistent smattering of product and gadget recommendations, tips for mastering the ins and outs of gut health and being gluten-free while healing your body through the power of food, along with some occasional gardening tips, quilting, and homemaking ideas, and more new lovely creative things to feed yourself, your family, and friends that hopefully will make a lasting impression for living your best life GfreeDeliciously!
Think excellent recipes, kitchen gardening (in pots and small spaces), reading recommendations, prompts for writing and journaling and inspiring you, and the joys of everyday home comforts, and there will probably be countless photos of our ongoing home renovation and rural property we call Lac du Nibiinaabe, too (but not loads).
I'm shooting for regular (maybe even weekly, fingers crossed), but because we need to sleep and occasionally take a day off for holidays or vacation, and because we all need time to daydream, attack dust bunnies that gather throughout the house, and get into the out-of-doors – on Friday's or Monday's or, sometimes, over the weekends; (we're trying to figure out the best day for everyone). After all, creative freedom and a flexible work schedule are the big attractions of having this job.
Stay up-to-date. You won't have to worry about missing anything. Every delicious new edition of the eNewsletter goes directly to your inbox, with messages of hope, inspiration, and support coming from everywhere imaginable across this beautiful, fragile, wonderfully lovely, tragic planet and the world we call home. And you can always access the eNewsletter archives, so you never miss an update.
Because our Boss Lady, CEO, and only full-time employee, Kymberley – who wrote all this for you and is pretending to have an entire staff of minions to serve their evil master when in fact, she wears nearly all the hats herself and, most times works only with her loving partner of 40+years (Dear Hubby who is camera shy) in her "kick-ass" kitchen – believes that she may be able to make your life a tiny bit better.
Kymberley spent a long career writing all sorts of articles, copy, sales, and fundraising materials. She designed logos, advertising, and promotional pieces, illustrated a book, worked as an editor, public relations, and marketing professional, managed events, and even owned and published a regional magazine for nearly ten years. In addition, she's been a nonprofit executive director, worked as a director of development and marketing, national sales and marketing director, and a newspaper reporter. But at the core of all this, she's been a writer and a storyteller until she became a health and lifestyle coach, accredited gut health specialist, and the food blog author of GfreeDeliciously.com.
If you care to go deeper, CLICK HERE>>
XOXO,
Thank you, your contribution helps support, encourage, and teach others to participate in their health actively! Because whether you're new to gluten-free or have been at it for years, everyone deserves to live their best gluten-free life without restrictions.
Let's talk tasty food that just happens to be gluten-free…
Join a community of gluten-free home cooks who share your interests. It's like sitting around the table after a good meal and engaging in a lively conversation about things that truly matter, like connection to the health we deserve and the food we grow and eat daily.
To learn more about me, visit GfreeDeliciously.com.
Still have questions? Contact me at https://gfreedeliciously.com/contact/.